threeColumn catalog
Brooks College of Health Overview
Dean's Message
Thank you for your interest in the Brooks College of Health (BCH)! You will find graduates of our college throughout the greater Jacksonville area and beyond. Employers in this region continue to seek out BCH students due to our reputation as a premiere educator of healthcare professionals dedicated to serving the community. Our college provides specialized programming in a wide range of health care fields including Nursing, Public Health, Mental Health Counseling, Health Administration, Kinesiology, Athletic Training, Physical Therapy, and Nutrition. Our reputation is further enhanced via our Centers, as well as by our recent awards and national rankings.

The cornerstones of a BCH education at the University of North Florida are the hands-on experiences in which our students are engaged. These transformational learning opportunities include research, laboratory activities, travel abroad, academic clubs, and internships and clinical experiences. Our partnerships in the community are extensive and serve to enhance the education of our students in a variety of ways. For instance, the generosity of our partners funds scholarships and professorships that support our students and faculty members. Additionally, our community colleagues provide exceptional training environments for our students. We encourage you to visit our beautiful campus so that we may introduce you to our outstanding faculty, staff and students, and give you a tour of our state-of-the-art facilities. I know you will quickly see for yourself why students with dreams of working in the healthcare field choose the Brooks College of Health and the University of North Florida as their educational home. I look forward to welcoming you!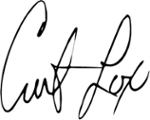 Curt Lox, PhD
Dean, Brooks College of Health
University of North Florida
c.lox@unf.edu
Vision, Mission and Values of the College
Vision
Global leader in the generation of health knowledge, the provision of health care, and the preparation of health experts.
Mission
To forge professionals dedicated to enhancing the health and well-being of our local, national, and global communities.
Values
In the fulfillment of our mission, the Brooks College of Health upholds the following UNF values:
Integrity - We do the right thing, for the right reason, at the right time.
Respect - We treat everyone with kindness, we are informed by the perspectives of others, and we draw strength from our differences.
Accountability - We are responsible for how the outcomes of our actions affect others and our environment.
Innovation - We harness creativity and talent to turn challenges into opportunities and problems into solutions in a uniquely UNF way.