Hatfield, England
twoColumn twoLeft
Hatfield resides in the county of Hertfordshire, which is situated just north of London (30-minute train ride) with Essex to the east, Cambridgeshire and Bedfordshire to the north, and Buckinghamshire to the west. Hertfordshire is also home to St Albans, a predominantly Georgian town that dates back to Roman times, and Hatfield House, one of Britain's most important stately homes and the county's top attraction.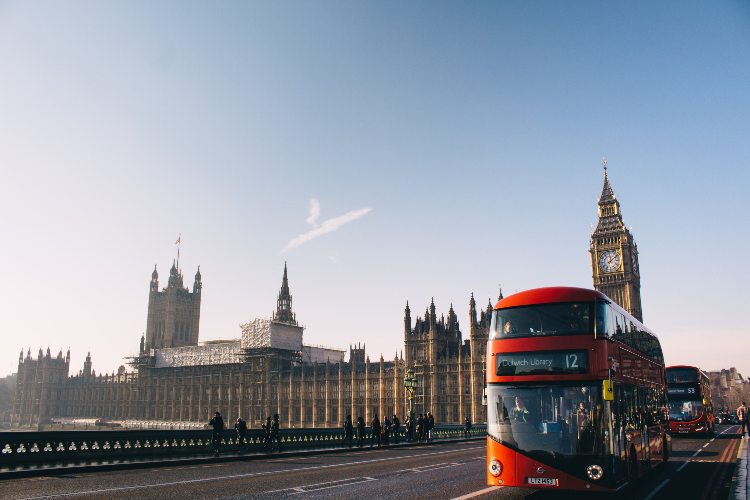 About University of Hertfordshire
The University of Hertfordshire (UH) Business School was opened in 2003 and currently has over 4,300 students who participate in more than 50 student organizations. Though UH offers a full range of business courses, it is an especially good fit for Accounting majors. The Business School, located in a 'state of the art' campus on the de Havilland site, has excellent teaching and learning resources and on-campus accommodation – yet is only a short distance from central London and the historic city of St Albans.
Contact
University of Hertfordshire
Hatfield, Hertfordshire
AL10 9AB
UK
Tel: +44 (0) 1707 286375
University of Hertfordshire Academics
Academic Calendar
The fall semester (Semester A) runs from mid-September to mid-January; the spring semester (Semester B) runs from late January to late May. Students attending Semester A may arrange to leave at the end of December and take proctored exams at UNF in January.
Courses
Credit & Grade Conversions
For details on grade conversions, see your study abroad advisor.  Credit conversions can be found on our Credit Conversion page.
Students are expected to take the equivalent of 12 UNF credits while abroad at UH for fall or spring semesters.
University of Hertfordshire Application Process
Step 1:
Submit the following items directly to the Coggin Study Abroad Office (Building 10, Room 2125) not to the exchange partner or other UNF offices:
Semester Exchange Application Form
Copy of valid passport
Updated resume
DEADLINE: March 15 for fall semester and September 15 for spring semester
Step 2:
Your study abroad advisor will sent your nomination to UH. Soon after, UH will send an email with instructions to apply online. Students must submit the following documents to their online application for UH:
Copy of valid passport
UNF transcripts
Module Selection Form 
DEADLINE: April 30 for fall semester and October 6 for spring semester
University of Hertfordshire Housing & Cost
Housing
Hertfordshire encourages exchange students to apply early for on-campus accommodation. Note that accommodation is only guaranteed for students studying at UH for an academic year and students studying for one semester is subject to availability. All university accommodations are self-catering and meal plans are not available. At College Lane Campus, students can choose between fully furnished traditional halls of residence with mainly single bedrooms and shared bathrooms/showers and newly built fully furnished in suite and shared bathroom accommodation and studios. At the de Havilland Campus, there are fully furnished single study bedrooms with shared kitchens. All rooms have Wi-Fi. Students can apply for accommodation online once they have received confirmation of their student ID number via the European and Study Abroad Office at UH. Once students are offered a room on campus they will be required to pay a deposit to secure the room and they will be asked to pay for their accommodation in full on arrival. UH has 18 week accommodation contracts for the fall semester and 25 week contracts for the spring semester. 
Note: students are responsible for finding their own housing if they choose not to find housing through UH.
Cost
UNF students participating in a Coggin semester exchange program will pay UNF tuition. Students will be responsible for all other expenses (i.e. flight, meals, housing, etc.). See your study abroad advisor for an estimated cost for one semester at UH.
Note: We recommend using Oanda as a currency converter when determining your budget. 
Funding
Please view our Study Abroad Funding page for information about scholarships other funding opportunities.