twoColumn twoLeft
Richard J. Buttimer, Ph.D. | Dean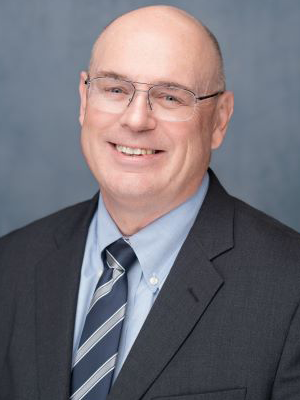 Dr. Richard J. Buttimer, Jr., assumed the role of Dean of the University of North Florida Coggin College of Business in 2020. He has a Ph.D. in Business Administration and a bachelor's degree in finance from the University of Georgia Terry College of Business.

Prior to arriving at UNF, Dr. Buttimer served as the director of the Childress Klein Center for Real Estate and the John Crosland, Sr., Distinguished Professor in the Department of Finance in the Belk College of Business at the University of North Carolina at Charlotte. He was senior associate dean at the college for six years. He joined UNC in 2002 and before that he was a faculty member in the Department of Finance and Real Estate at the University of Texas at Arlington. While at UT Arlington, Dr. Buttimer held the Gould-Mayfield Professorship. Dr. Buttimer's areas of academic research include mortgage finance, real estate development and housing markets. He has taught undergraduate and graduate courses in real estate finance, real estate capital markets, financial management, corporate finance, financial derivatives and fixed income derivatives.

Dr. Buttimer sees partnerships as key to enhancing the student experience and to meet the needs of community stakeholders. His focus on dynamic relationships at UNF led to a unique opportunity with Jacksonville-based Crowley Maritime, one of the world's largest transportation and logistics companies. The corporation donated $2.5 million to the Coggin College, which, under Dr. Buttimer's guidance, established the Crowley Center for Transportation and Logistics. The center focuses on educating students on leadership, supply-chain tools, information technology, industry research and logistics solutions. Those objectives are supported by student recruitment, faculty support, visiting scholars, analytics and course development.

The establishment of the Coggin High-Impact Research Recognition Program (CHIRRP) was also designed and established by Dr. Buttimer. CHIRRP incentivizes faculty with grants to develop original research, data and papers that appear in top business publications.

Another strategic objective of Dr. Buttimer's vision for the College is to enhance the region's workforce by providing greater graduate level and professional development course offerings. During his tenure, the office of Graduate and Executive Programs was created and became a successful unit of the Coggin College of Business in less than two years of existence.

Dr. Buttimer is a member of the Board of Advisors for Sterling Valuation Group, a firm providing valuation and consulting services to hedge funds and other financial institutions. He has served on the Board of Directors for the American Real Estate and Urban Economics Association and has been on the editorial boards for both Real Estate Economics and The Journal of Real Estate Finance and Economics.