oneColumn
Community & Corporate Engagement
A North Florida Business Partner & Provider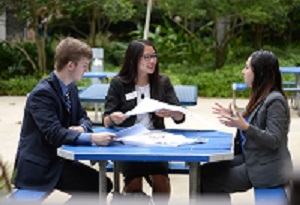 The Coggin College is dedicated to helping our graduates and community unlock and unleash the world-changing potential they contain. In addition to our top-flight education, we also offer ways to engage with us and our students.
Program Spotlight
Learn about ways to recruit UNF students
---
Join our roster of available speakers who share their professional experiences in the classroom with our students
---
Upcoming Executive Program Opportunities
Explore upcoming executive programs and workshops.