twoColumn twoLeft
International Business at UNF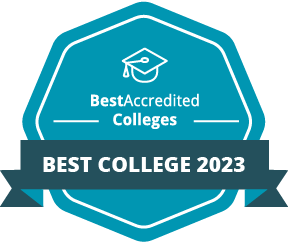 The Coggin College of Business embraces the role of internationalization in both the academic and practical spheres of commerce today. Cultural awareness and an understanding of the global economy are infused throughout the curriculum and reinforced by opportunities offered through the International Business (IB) Program.  Students new to UNF can learn more about the IB major by viewing our welcome webinar, led by IB Director Dr. Andrés Gallo, and featuring an IB student panel.
Mission & Vision
The mission of the University of North Florida International Business Program is to ensure all Coggin College of Business students and faculty receive intentional and impactful international exposure. Whether this means studying or interning abroad, attending lessons given by faculty from a university overseas, pairing up with an exchange student via the Coggin Delegation, or pursuing an international dual degree, we prepare students to examine intercultural issues on a global scale and identify their own roles in the international community. 
The skills and competencies gained through our academic and international programs prepare our graduates to succeed in their careers and to enhance the Northeast Florida business community and beyond.
Advisory Council
Our Advisory Council is a link to the professional community and industry practices for our program. These dedicated individuals provide input on relevance of our overall programs of study and specific aspects of the curricula in today's global business landscape. They assist us in pinpointing specific competencies and skills students should possess to make the International Business Flagship Program more competitive and generate better informed, more interculturally aware graduates. Our members also help assess the college's competitive environment by advising on strategies to not only recruit students to the major or degree programs, but also to identify internship and career opportunities.
University of North Florida Earle Traynham, Ph.D.


Emeriti Professor, 

Previous Provost
---
Summit Exercises and Training John R. Duda
Chairman and CEO

---
Allstate Benefits


Kerry Flack
Vice President, National Account Management
---
PGA Tour
Juan Sebastian Marentes

Manager
---
GlobalJax, Inc.

Andrea Hartley

Executive Director
---
APR Energy Company Joffrey Heine
Director, Operations Technology

---
T.Mak's International Inc. Tami Mak
Vice President

---
Aon Risk Solutions Jonathan Mann
Sales Executive

---
 

CIT Group

Karina Person

Senior Accountant
---
Deutsche Bank


Kristin Culleton

Vice President, CIB Central Management
---
MiAddvantage Global Marketing & Communication




Maria Isabel Montoya

Executive Director
---
Demuth Capital
Carsten Demuth
Founder/President

---
Outstanding Contract Management, LLC




Alexis Vigil

Owner
International Business & Study Abroad Team
 Contact Information
| | |
| --- | --- |
| Location | Honors Hall Building 10, Suite 2125 |
| Hours | Mon. - Thur. 9 A.M. - 6 P.M. | Fri. 9 A.M. - 5 P.M. |
| E-Mail | coggin.abroad@unf.edu |
| Phone | +1 (904) 620-2916 |
| Fax | +1 (904) 620-5864 |
Andrés Gallo, Ph.D

Director of International Business

Professor of Economics

(904) 620 -1694

Dr. Gallo specializes in international economics issues, with focus on Latin America and economic development. He has written more than 30 research papers and participated in numerous conferences as presenter and speaker. He has focus on the political economy of property rights in diverse areas, including the US patent system, biotechnology and property rights in the context of economic development. Dr. Gallo has applied econometric techniques to address different issues in these areas of research. His teaching expertise includes international economics, econometrics, economic development, study abroad and Latin American economics. He has taught in several universities around the world and has led several study abroad courses to Argentina, Uruguay, Peru, Guatemala, Spain and Ghana.

 
 

Director of Study Abroad, International Business

After studying Spanish in Mexico and Italian and art history in Italy, Kate completed her undergraduate program in Linguistics at the University of Florida, and spent two years teaching English in Kazakhstan as a U.S. Peace Corps Volunteer. She then returned to UF to earn an MBA with a concentration in Marketing and spend a summer studying the economics of the EU through the University of Manchester.  In 2007, Kate came home to Jacksonville to join the UNF International Business Flagship Program, and co-created Global Engagement in 2020.  She maintains membership in NAFSA Association of International Educators and the Institute of International Education, and has given conference presentations on topics such as UNF's GlobalMBA program, creating undergraduate dual degree programs, and building international alumni networks. Kate has studied Spanish, Italian, and Russian (though she speaks none of them fluently, unfortunately!)  Kate cherishes the relationships she builds with colleagues overseas and the exciting international, transformational, academic opportunities she helps create for students in Northeast Florida and beyond.

Study Abroad Advisor, International Business

(904) 620-5317

UNF alumnus Sergio Kelsor attributes his love for travel, language study, and global politics directly to his experiences studying abroad, completing required coursework and intensive language programs with a semester spent in both Tokyo, Japan and Beijing, China each. In 2010, with a degree in International Studies, he began teaching English as a second language to adult refugees that resettled in the Jacksonville area. Sergio would soon carry his experience back to Beijing, where he would teach English as a foreign language and eventually serve as a leading administrator of a private foreign language academy for 5 years. Though difficult at times, Sergio worked diligently at developing his Mandarin Chinese language skill, thereby improving his standard of living, expanding his social circle, and forming lifelong friendships in the city he now considers a second home. While working abroad, he also took every opportunity to continue traveling, visiting several cities throughout China and countries around the world. Before returning to Jacksonville in 2020, Sergio has since traveled to Vietnam, Cambodia, Malaysia, Singapore, Thailand, The Philippines, Denmark, The Czech Republic, France, and Italy. 

 

Farah W. Anabtawi, MPA
International Business Coordinator

(904) 620-5124

Farah moved to the U.S. in 2015 after completing her bachelor's degree in Business Administration (BA) at Birzeit University in Palestine where she was born and raised. She graduated with honors and earned her Master's degree in Public Administration (MPA) from the University of New Mexico (UNM) in 2018. Farah believes that the benefits of studying abroad are endless. It gives you the opportunity to explore new places and learn about different cultures. Farah, who herself was an international student, has made many friends from traveling around the globe. She believes that studying abroad will make students gain a global perspective while earning credits towards achieving their degree. For that reason, she took every opportunity to travel and explore new places. In 2011, she spent a semester at the London School of Business and Finance in the United Kingdom where she had attended business and financial classes. In addition, she traveled to many countries around the world. So, if you are thinking of studying abroad and to live your most memorable experience, Farah is always happy to help!

 
 
 
Globi

International Business

After numerous years travelling and studying overseas, Globi decided to return to its alma mater, UNF. Globi graduated from UNF summa cum laude with major in International Business and a minor in Global Studies. UNF students and staff alike have fallen for Globi's bubbly personality, willingness to adapt to new environments, and love for learning. Besides hanging out on campus and promoting study abroad, Globi enjoys checking for new connections on social media (Facebook).
Giving Back to International Business
Providing meaningful experiential learning opportunities requires investment devoted to creating programs, establishing partnerships, and supporting student travel and academics. As such, there are several opportunities to partner with us in facilitating the development of our students and supporting the Northeast Florida community.
To support our mission, click the button above and select "Designation: International Business Studies", or contact Coggin Development.
Opportunities to Support our Mission
Student Scholarships
These scholarships are intended for the wide range of academic programs offered through IB. Scholarship funding helps increase diversity via outreach to under-represented populations of students. Lack of financial resources and visibility may otherwise prevent certain students from fully participating in our study abroad programs.
International Programs
Faculty-led Study Abroad Programs
Students participate in a study abroad program led by UNF faculty. These programs are an effective instrument to introduce students to other cultures and differences in international markets.
Summer Study Abroad Programs
Students spend a summer term in one (or two!) of 10 programs in different countries. They take classes from local faculty at a partner university, and live in the local culture. Classes are taught in English, making these programs extremely accessible to a large population of students.
Semester Exchanges
Students who are more independent or have already participated in an entry-level study abroad, can spend a full semester or year at one of our partner universities as exchange students. These opportunities offer deep cultural immersion; students may enhance their language skills and become proficient living in a foreign culture.
Dual Degree Programs
IB offers dual (or double) degree programs at the undergraduate and graduate levels. These academic programs require a strong commitment from our students, but they exemplify the unique learning opportunities at UNF.
Undergraduate Dual Degrees: students who participate in undergraduate double degrees complete two years of classes at UNF and then two years of classes at one of our partner universities. These programs culminate in the awarding of two bachelor's degrees, one from each university. Spending two academic years abroad, taking several classes taught in another language, completing an overseas internship, and receiving two degrees sets these students apart in the job market and opens up diverse options for their future careers. Currently, IB offers double degree programs in France, Spain, and Germany.
Graduate Dual Degree: our GlobalMBA program is a unique program in its class, as it provides a 15-month long academic program around the world. UNF partners with the Technische Hochschule Köln (Cologne, Germany), the University of Warsaw (Warsaw, Poland), and Kyungpook National University (Daegu, South Korea). Students live and study in these four locations as an international cohort, and receive two master's degrees: an MBA from UNF, and a Master of International Management and Intercultural Communication jointly conferred by Technische Hochschule Köln and the University of Warsaw.
Coggin Delegation
This student buddy program facilitates integration of international and domestic UNF students so they may work together toward deeper intercultural understanding. International exchange students are paired with UNF students and participate in activities organized by the Coggin Delegation. This program is open to all UNF students, regardless of their planned study abroad programs or majors, and allow us to increase the internationalization and intercultural exposure of our college and campus.
Faculty Development
Internationalization and international programs are one of the most important sources of faculty development and retention. Faculty look forward to having these opportunities to participate, enhance their research prospects, and create richer learning environments for our students. Among these opportunities are the following:
Coggin Faculty Exchange
Coggin faculty members may participate in a short-term exchange program with our partner universities. This IB-funded activity allows them to develop relationships, assess research opportunities, promote the Coggin College of Business and UNF, give guest lectures, and organize study abroad programs and other academic activities for our students.
Incoming International Faculty Members
IB provides for international faculty from our partner universities to teach at UNF and bring their unique multicultural perspectives to our students. In this way, we enhance internationalization and promote dialogue among our domestic students and faculty.
Internationalization Events
Throughout the year, IB hosts a slate of events to promote intercultural awareness and enhance UNF's internationalization efforts. These include but are not limited to the following:
annual UNF program study abroad fairs
International Education Week programming
National Study Abroad Day events
faculty workshops on developing international programs
student workshops for double degrees
study abroad student pre-departure and re-entry orientations
study abroad information sessions in partnership with UNF departments (e.g., LGBTQ Center, Coggin Diversity and Inclusion, student clubs, etc.)
community events...and more!