oneColumn
Making a Difference in Education (MADE)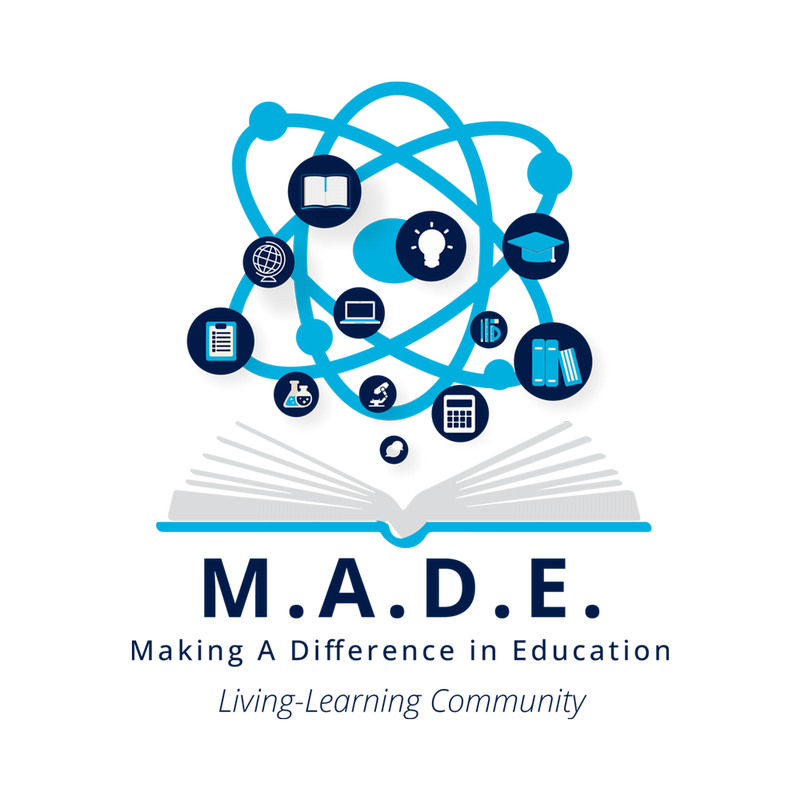 The Making a Difference in Education (MADE) Living-Learning Community (LLC) is for any first-year student who is interested in pursuing a career in teaching. LLC participants will be exposed to the field of education and be provided with a strong foundation of teaching practices. LLC participants will also build connections with fellow students, faculty and staff who share and support students interest in being successful in their major and as a future educator.
Eligibility & Course Requirements
Complete the Housing Contract & LLC and Interest Housing Application
Enroll in EDF 2260: Strategies for Student Success
Live in Osprey Cove with the MADE LLC
Support/Attend Living-Learning Community events and programs
Students admitted into the Urban Education Scholar program are encouraged to apply to the MADE LLC 
Learning Outcomes for Participants
As a member of the MADE LLC you will be:
Introduced to the different teacher education majors within COEHS
Eased into the transition process into college by building essential competencies such as time management and critical thinking and be introduced to university resources such as tutoring, academic coaching, supplemental instruction, skill workshops and the library
Introduced to components of COEHS including Academic Advising, the Career Specialist, Field Experiences and other valuable resources
Engaged with COEHS leaders - faculty, staff, alums, ambassadors - who can strengthen the educational experience
Involved with a community of students who share similar academic interests and professional goals
Immersed in an environment where students can have fun while establishing an identity with COEHS and UNF
Supported with General Knowledge Test Preparation
Upcoming Activities Include:
Early Move-In for Fall LLC Retreat
Networking events with education leaders in the area (pending COVID-19 policies and restrictions)
General Knowledge Test Preparation
Access to teaching resources like craft paper, markers, banner paper, etc.
Campus Partners & Who to Contact:
The MADE LLC is a partnership between the Department of Housing and Residence Life and the College of Education and Human Services.
Jade Yuen
Manager of Outreach, Recruitment, and Retention
j.yuen@unf.edu
Sheresa Divens
Assistant Director of Residential Academic Initiatives, Housing and Residence Life
s.divens@unf.edu
Amy Lorenz
Director of Residence Life, Housing and Residence Life
amy.lorenz@unf.edu