oneColumn
Honors Living-Learning Community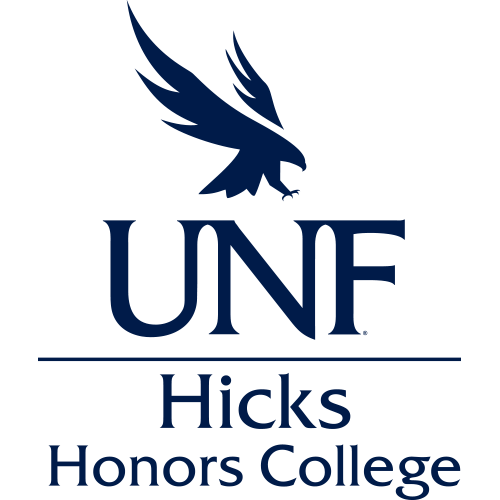 The First-Year Honors Living Learning Community (LLC) is a collaboration between Housing and the Hicks Honors College. It offers an immersive community-oriented transition to college, building a very tight-knit sense of community among Honors students who both learn and socialize together. There are co-curricular activities that tie to the Honors First Year Experience classes, as well as many that broaden the community experience. Activities serve to help students meet each other as well as get to know faculty and staff in informal settings. Students report a very close sense of community and an easier transition to college through the "family-like" atmosphere of our LLC.
Eligibility & Course Requirements
Be accepted into the Hicks Honors College
Complete the Housing Contract & LLC and Interest Housing Application
Enroll in IDH 1923 Honors First Year Colloquium (any section)
Live in Osprey Crossings with Honors LLC students
Model US
Program Objectives
As a member of the Honors LLC you will:
Meet and live with other Honors students
Interact with Honors faculty, students and staff in both in and out of the classroom
Take advantage of opportunities to get involved (i.e. student organizations, campus offices, etc.)
Participate in interactive co-curricular events and activities that bring themes from the class to your residence 
Campus Partners & Who to Contact
The Honors LLC is a partnership with Housing and Residence Life and The Hicks Honors College. For more details on the Hicks Honors College please visit their website at https://www.unf.edu/hicks.
Leslie Kaplan
Director, Hicks Honors College
Leslie.kaplan@unf.edu
Sheresa Divens
Assistant Director of Residential Academic Initiatives, Housing and Residence Life
s.divens@unf.edu
Amy Lorenz
Director of Residence Life, Housing and Residence Life
amy.lorenz@unf.edu