oneColumn
Healthy Osprey Living-Learning Community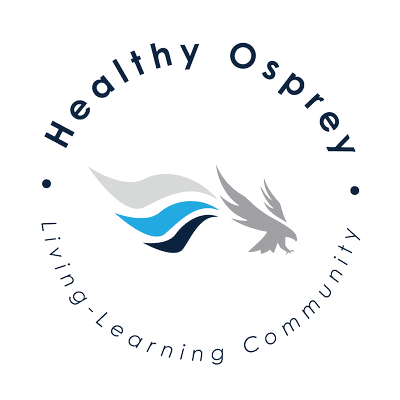 The Healthy Osprey Living-Learning Community (LLC) is open to all incoming first-year students who want to continue or start living a healthy lifestyle. All levels of fitness are welcome to participate, and "healthy" is pursued to the fullest extent of the word. This includes physically, intellectually, emotionally, occupationally, spiritually and socially.

Healthy Osprey will help you become the best you possible and you will have support from those who have the same goals you do.


Eligibility & Course Requirements
Complete the Housing Contract & LLC and Interest Housing Application
Enroll in Personal and Public Health - HSC 2100
Live in Osprey Fountains with Healthy Osprey LLC
Support/Attend Living-Learning Community events and programs
Program Objectives
As a member of the Healthy Osprey LLC you will:
Become aware of a healthy lifestyle choices available throughout the university and the surrounding Jacksonville community.
Participate in events and activities that encourage balance, and allow for personal growth.
Create an environment that enhances learning potential, and academic success through a community that facilitates optimal health.
Motivate students to make a life-long pledge of making healthy choices a priority.
Recent Experiences Have Included:
Early Move-In for Fall LLC Retreat
Gardening and composting at Ogier Gardens
Canoeing and high-ropes course
Volleyball & Basketball tournament
Healthy cooking demonstrations
Campus Partners & Who to Contact:
The Healthy Osprey LLC is a partnership with Housing and Residence Life and the Department of Recreation and Wellness.
Ashley Ballard
Director, Department of Recreation and Wellness
a.ballard@unf.edu
Sheresa Divens
Assistant Director of Residential Academic Initiatives, Housing and Residence Life
s.divens@unf.edu
Amy Lorenz
Director of Residence Life, Housing and Residence Life
amy.lorenz@unf.edu