oneColumn
Global Honors Living-Learning Community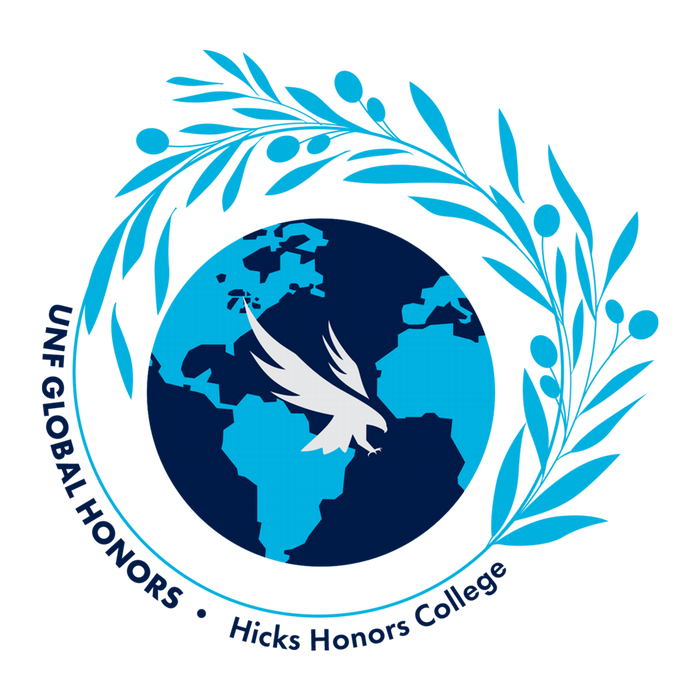 Our Osprey Fountains living-learning communities are filling up quickly! The Global Honors LLC is full and operating on a wait list. Students are able to complete the LLC application but will only be admitted if space becomes available.
This community is open to international students and/or Honors students interested living together in an international village in the Fountains Residence Hall. 
Honors students: If you are interested in studying abroad and want to meet international students here at UNF, or you can't study abroad and would like to experience some cultural exchange, OR you want to live with other Honors students, this living-learning community is for YOU!
International students: If you want to really get to know some American students as well as our international community, this community is for you!
There is no required class. The community will be built through social activities, sharing cultures (especially through food!) and working together on community service projects. Students living in this community will attend events like potluck dinners featuring a variety of different food traditions, field trips to explore cultural and environmental treasures in the area, shopping trips to ethnic stores, game nights, pool parties, and other events all with a mix of other Honors students and students studying at UNF from around the world.
This is an opportunity for cultural exchange and friendship between international students and American students. Come learn about our global village!
Eligibility & Course Requirements
Complete the Housing Contract & LLC and Interest Housing Application
Be in good standing with the UNF Hicks Honors College* or be an international student
Support/Attend Living-Learning Community events and programs
Live in Osprey Fountains, with Global Honors LLC
Be a sophomore, junior, or senior in the Hicks Honors College or an international student


Campus Partners & Who to Contact
The Global Honors LLC is a partnership with Housing and Residence Life and The Hicks Honors College.
Leslie Kaplan
Director, Hicks Honors College
Leslie.kaplan@unf.edu
Adianez Garcia Campus
Assistant Director, International Student and Scholars 
a.garciacampos@unf.edu
Lea Fernandes

International Student Advisor
l.fernandes@unf.edu
Sheresa Divens
Coordinator for Educational Initiatives, Housing and Residence Life
s.divens@unf.edu
Amy Lorenz
Associate Director, Housing and Residence Life
amy.lorenz@unf.edu