Undergraduate Management Minors
twoColumn twoLeft
Business Management Minor
This minor is open to business majors and non-business majors alike. No matter what business discipline you are majoring in, business management will be a required skill. That's why the Coggin College of Business Management Minor program requires only 12 additional credit hours. A Business Management minor can be an addition to your portfolio that will make you more attractive to potential employers looking for graduates who can lead. 
View the Business Management Minor curriculum.
Entrepreneurship
Not all businesses are large corporations or companies with hundreds of employees. If you have the confidence to start your own business or take over a family business, the Entrepreneurship Minor at the Coggin College of Business is a good fit for any student at UNF. No business major is required as this minor teaches students skills in innovation, organization, and creative and adaptive thinking, providing the intellectual agility to change approaches when they are needed. 
"Everything you see created by humans in this world can be achieved or can be improved by your own efforts. The only thing stopping you from making it happen is you. Successful people have the courage to do what others don't feel like doing." 
Steve Elder, founder and CEO of IRocker. Steve is a 2009 Coggin graduate; he started iRocker with a $20,000 investment in 2013 and grew it to a 70 million business in under ten years.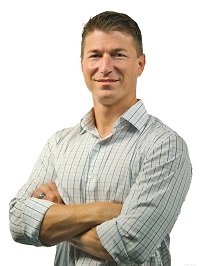 Interested? Check out the requirements for the Entrepreneurship Minor.
Human Resources Management
The Coggin College of Business Human Resources Management Minor Program gives our students the tools to recruit, hire, and retain workers. This minor also opens new vistas to additional career options. HR is a field that not only develops a business but provides the opportunity for personal growth to enrich professional life. In addition, salaries for HR specialists generally rank at $60,000 per year. Here are some reasons to consider a minor in this field: 
Skills are transferable across industries.

 

You

influence the corporation's strategy and competitiveness

.

 

HR provides many

career

opportunities for growth.

 

HR employment opportunities are expected to grow.

 

Salaries are above average

.

 
Take a look at more details about the requirements of the HRM Minor.