València, Spain
twoColumn twoLeft
Valencia is the capital city of the Kingdom of Valencia, and home to the largest port on the Mediterranean Western coast. The third largest city in Spain, Valencia has a population of around 809,000. Students can stroll through the the silk exchange market, or "La Lonja de la Seda", catch a movie at the Plaça de l'Ajuntament, or attend the Las Fallas festival in spring to sample paella valenciana. The average daily temperature in Valencia ranges from about 52ºF in January to 78ºF in August.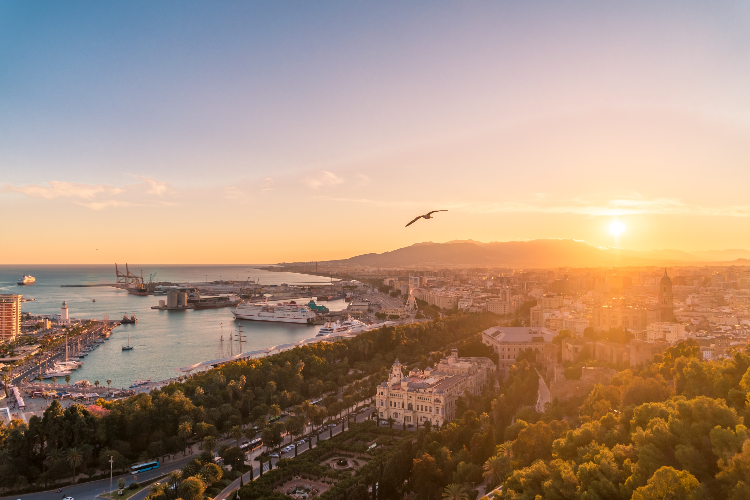 About University of Valencia
Founded in 1499, the Universitat de València (UV) is one of the oldest surviving universities in Spain. The university's student population is around 55,000, spread among three campuses; business classes are offered at the Tarongers campus. The combination of the university's own renown and its location in the cultural mecca of Valencia draws hundreds of international students to visit each year. With arts and culture venues, sports activities, and student volunteer groups, study abroad students will find plenty to do during their free time. Universitat de València offers some business courses in English. Students may participate in spring semester only or the fall/spring academic year.
Contact
Servei de Relacions Internacionals i Cooperació
Universitat de València
Palau de Cerveró
Plaça de Cisneros, 4
46003 València (Spain)
Apartat Oficial 22085
Sonsoles Oñate
Incoming Exchange Student Coordinator
incoming@uv.es
University of Valencia Academics
Academic Calendar
Fall semester runs from mid-September to late January; spring semester runs from late January to mid-June. View UV's academic calendar.
Courses
Course Offerings (students taking courses in Spanish should have at least a B1 level of proficiency)

After clicking on the desired degree, you will have to take the following steps: Click on "Curriculum" > click on "Check info" for the courses you are interested in > click on "Teaching guide" > a pdf with all the information on the course will emerge.

 
UV offers Spanish language courses for international students. More information can be found on the Centre d' idiomes

 

website. 
Credit & Grade Conversions
For details on grade conversions, see your study abroad advisor.  Credit conversions can be found on our Credit Conversion page. 
Students are expected to take the equivalent of 12-15 UNF credits while abroad for fall or spring semesters.
University of Valencia Application Process
Step 1:
Submit the following items directly to International Business (Building 10, Room 2125) not to the exchange partner or other UNF offices:
Semester Exchange Study Abroad Application 
Copy of valid passport
Updated resume
DEADLINE: March 15 for fall semester and September 15 for spring semester
Step 2:
Your study abroad advisor will sent your nomination to Valencia. Soon after, Valencia will send an email with instructions to apply online. Students must submit the following documents to their online application for Valencia:
Copy of valid passport
Passport sized photo
DEADLINE: June 20 for fall semester and November 20 for spring semester
University of Valencia Housing & Cost
Housing
UV works with you find accommodations in Valencia, either on or off campus. Some options include: 
Residence Halls

Rector Peset Hall of Residence - located in the historical city
Damia Bonet Hall of Residence 

Residence halls affiliated with UV, which are funded by a public or private body other than the University of Valencia
Flats rented out by private owners. 
Cost
UNF students participating in a Coggin semester exchange program will pay UNF tuition. Students will be responsible for all other expenses (i.e. flight, meals, housing, etc.). See your study abroad advisor for an estimated cost for one semester at Valencia.
Note: We recommend using Oanda as a currency converter when determining your budget.
Funding
Please view our Study Abroad Funding page for information about scholarships other funding opportunities.