Madrid, Spain
twoColumn twoLeft
Madrid is a welcoming city full of contrasts and home to Europe's best nightlife, museums, outstanding cultural life (opera, live concerts, bullfights, theatre and cinemas), restaurants and hundreds of attractive destinations. A combination of styles, customs, food and accents enriches its culture. Be sure to visit one of the world's most outstanding flea markets, El Rastro, where you can find anything from valuable antiques to fashionable clothing, and catch the world-famous tomato fight fiesta every August!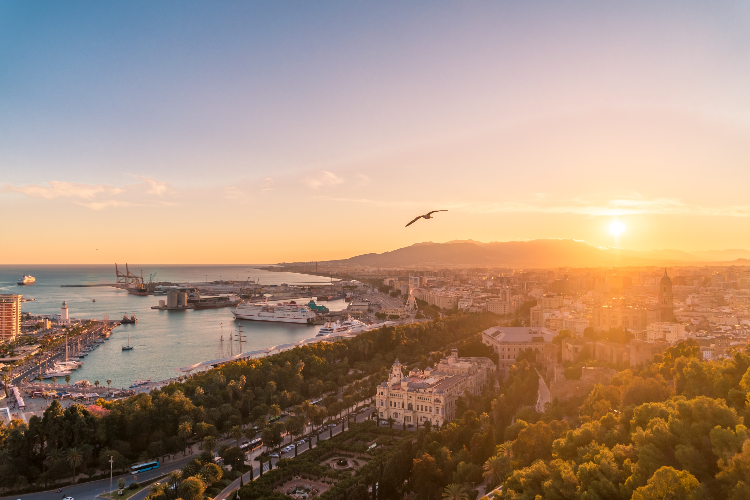 About Universidad Rey Juan Carlos
Study at the most modern university in Madrid! Universidad Rey Juan Carlos (URJC) first opened its doors in 1997 and now boasts almost 18,000 students from around the globe. The four campuses (Móstoles, Alcorcón, Vicálvaro, Fuenlabrada) are easily reached by underground, bus and train from Madrid's center. Spanish courses for international students begin two weeks prior to the regular scheduled Spanish semester, and courses for Business Administration are taught in English. No Spanish language background is required.  Students may participate in spring semester only or the fall/spring academic year.
Contact
Universidad Rey Juan Carlos
Calle Tulipán s/n
28923 Móstoles (Madrid) España
Teresa Chávarri Caro
International Relations Office
international.in@urjc.es
URJC Academics
Academic Calendar
The fall semester runs from September to January; the spring semester runs from January to May. The intensive Spanish language course takes place two weeks before each semester begins. See URJC's academic calendar for more details.
Courses
URJC offers a Spanish language program during each semester (students must pay the fee for this course). Students may also take a year-long Spanish language course, if available.
Credit & Grade Conversions
For details on grade conversions, see your study abroad advisor.  Credit conversions can be found on our Credit Conversion page.
Students are expected to take the equivalent of 12-15 UNF credits while abroad for fall or spring semesters.
URJC Application Process
Step 1:
Submit the following items directly to the Coggin Study Abroad Office (Building 10, Room 2125) not to the exchange partner or other UNF offices:
Semester Exchange Study Abroad Application 
Copy of valid passport
Updated resume
DEADLINE: March 15 for fall semester and September 15 for spring semester
Step 2:
Your study abroad advisor will sent your nomination to URJC. Soon after, URJC. will send an email with instructions to apply online.
URJC Housing & Cost
Housing
On campus housing: Residencia Campus Vicálvaro is located in the Campus of Vicálvaro and has 217 rooms (180 single rooms and 37 double rooms). Each room is furnished and has an in suite bathroom and office with refrigerator and microwave. 
More off campus housing can be found through alternative platforms.
Cost
UNF students participating in a Coggin semester exchange program will pay UNF tuition. Students will be responsible for all other expenses (i.e. flight, meals, housing, etc.). See your study abroad advisor for an estimated cost for one semester at URJC.
Note: We recommend using Oanda as a currency converter when determining your budget.
Funding
Please view our Study Abroad Funding page for information about scholarships other funding opportunities.