Barcelona, Spain
twoColumn twoLeft
Barcelona is the cosmopolitan capital of Spain's Catalonia region, it is known for its art and architecture. The fantastical Sagrada Familia church and other modernist landmarks designed by Antoni Gaudí dot the city. Barcelona is one of the world's leading tourist, economic, trade fair and culture centers, and its influence in commerce, education, entertainment, media, fashion, science, and the arts all contribute to its statues as one of the world's major global cities. It is also, a dynamic, lively city, full of social diversity due to its history and cultural richness. Barcelona is a Mediterranean city, with a mild and pleasant climate all year long, and its people is respectful and welcoming.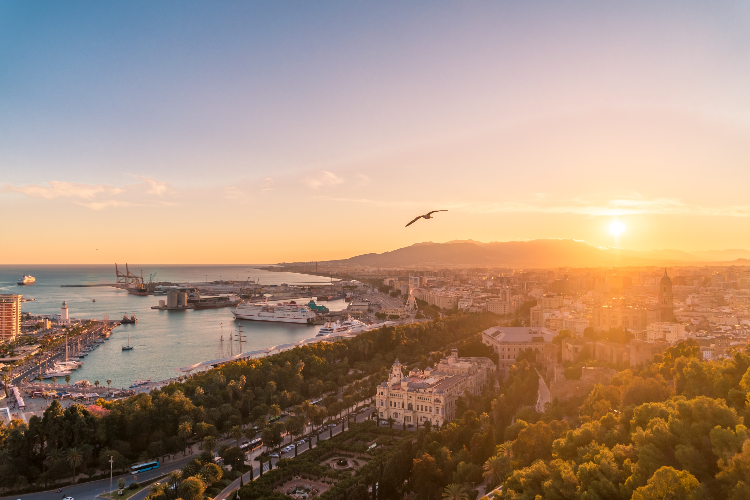 About Blanquerna - Universitat Ramon Llull
Study at one of the best private university in Barcelona! Blanquerna-Universitat Ramon Llull (URL) a university and professional community of a very special kind, a non-profit maker and cofounder of the Universitat Ramon Llul, Catalonia's first private university of which ESADE, IQS, La Salle, Pere Tarrés, Facultat de Filosofia, Observatori de l'Ebre, Vidal i Barraquer, Institut Borja, Turisme Sant Ignasi and ESDI are all part. Starting with the teaching school, founded during the dictatorship in order to contribute to pedagogical progress in our country, other schools belonging to our university have gradually become established, all of them located in emblematic parts of Barcelona and all creating a new concept of urban campus: The Faculty of Psychology, Sciences of Education and Sport, the School of Health Science and the School of Communication and International Relations. 
In Blanquerna, students, teachers, services and companies become one in order to Be and Know, deeply rooted in the humanistic tradition inspired by the scholar Ramon Llull and a desire to educate the top-level professionals that society needs. Students may participate in spring semester only or the fall/spring academic year.
Contact
Blanquerna - Universitat Ramon Llull
Passeig de Sant Gervasi, 47, 08022
Barcelona, España
+34 932 53 30 38
International Affairs Office
Placa Joan Corominas, s/n
08001 Barcelona
Spain
+34 932533221
exchangefcri@blanquerna.edu
Blanquerna Academics
Academic Calendar
The fall semester runs from mid-September to mid-January; spring semester runs from end of January to early June. See the attached calendar for more details.
Courses
Blanquerna - URL offers a Spanish language program during each semester (students must pay the fee for this course). Students may also take a year-long Spanish language course, if available.
Credit & Grade Conversions
For details on grade conversions, see your study abroad advisor.  Credit conversions can be found on our Credit Conversion page.
Students are expected to take the equivalent of 12-15 UNF credits while abroad for fall or spring semesters.
Blanquerna Application Process
Step 1:
Submit the following items directly to International Business (Building 10, Room 2125) not to the exchange partner or other UNF offices:   
Semester Exchange Study Abroad Application Form 

Copy of valid passport 

Updated resume
DEADLINE: March 15 for fall semester and September 15 for spring semester
Step 2:
Your study abroad advisor will send your nomination to Blanquerna. Soon after, exchange students will receive an email with documents and instructions. Students should be prepared to submit the following items with their application: 
Application form for exchange students 
Learning agreement 
Copy of passport
UNF transcript
Copy of insurance coverage
DEADLINE: June 15 for fall semester and November 15 for spring semester
Blanquerna Housing & Cost
Housing
Universitat Ramon Llull students can study and live comfortably in Barcelona in functional residence halls offering services with which URL has agreements. In total, the university offers 550 places in three residences managed by RESA.
Students can also look at living in flats around Barcelona. URL highly recommends exchange students to look for accommodation in advance, as finding accommodation in Barcelona might be difficult sometimes. More information can be found on URL's Blanquerna website, scroll down to "Information regarding accommodation". 
Cost
UNF students participating in a semester exchange program will pay UNF tuition. Students will be responsible for all other expenses (i.e. flight, meals, housing, etc.). To see an estimated cost for one semester at Valencia, please see the estimated cost documents below.
Estimated Cost - Fall Semester 
Estimated Cost - Spring Semester 
Note: We recommend using Oanda as a currency converter when determining your budget.
Funding
Please view our Study Abroad Funding page for information about scholarships other funding opportunities.