Alicante, Spain
twoColumn twoLeft
Located on the Mediterranean coast, south of Valencia, you will quickly fall in love with Alicante. The city is modern and fast-moving with beautiful beaches. It is easy to understand why 370,000 people call Alicante home! Travel to and from Alicante is easy. Alicante's airport has direct flights to major European cities including Berlin, London, Copenhagen and Amsterdam. Numerous buses and trains provide easy travel within the region, country, and Europe. For example, there are modern and comfortable trains connecting Alicante to Madrid and Barcelona. Home to year-round cultural activities, city parks and gardens, sports events, shopping and notable local cuisines, Alicante is a wonderful location to study abroad - consider going for two semesters!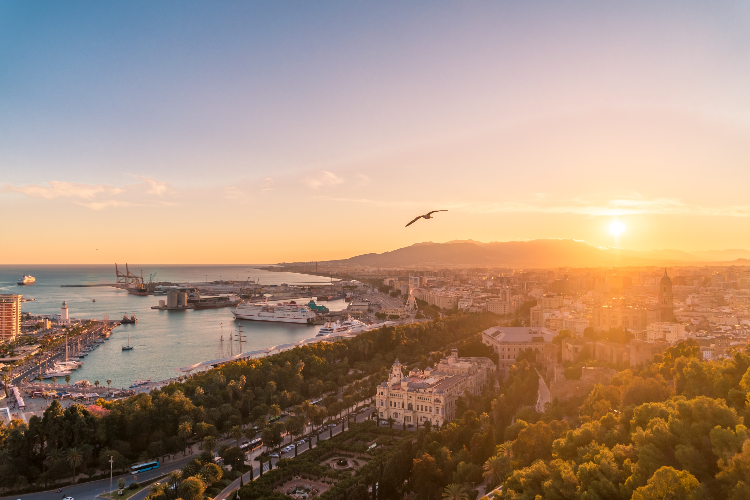 About Universidad de Alicante
Founded in 1979 Universidad de Alicante (UA) is recognized as one of Spain's most modern and innovative universities, as well as one of the most beautiful campuses in Europe. UA welcomes international students with open arms. With approximately 33,000 students, the University hosts an average of 4,000 students from around the world each year to study Spanish language, culture, and business. You may take undergraduate courses taught in Spanish in a variety of disciplines. Over 10 courses are also taught in English each semester!  Students may participate in spring semester only or the fall/spring academic year.
Contact
Universidad de Alicante
Oficina de Movilidad
Carretera de San Vicente s/n
03690 San Vicente del Raspeig (Alicante), Spain
Tel: +34 96 590 9558
globalmobility@ua.es
Facultad de CC. Economicas y Empresariales
Ms. Macarena Orgiles
macarena.orgiles@ua.es
Universidad de Alicante Academics
Academic Calendar
Fall semester runs from late September to the end of January; spring semester runs from mid-February to July. View Alicante's academic calendar.
Courses
Other courses

 

(offered in Spanish or Valencian)
Spanish language courses

 

- Universidad de Alicante offers a Spanish language course, free of charge. to those students coming through exchange programs. The course is 2 hours per day, twice per week, for a total of 60 hours. All levels of Spanish are offered - students must take an online placement exam at the beginning of the semester. Note: It is possible that your placement into UA Spanish courses will not correspond to your level you've reached at UNF.
Credit & Grade Conversions
For details on grade conversions, see your study abroad advisor.  Credit conversions can be found on our Credit Conversion page.
Please note that students are expected to take the equivalent of 15 UNF credits while abroad for fall or spring semesters.
Universidad de Alicante Application Process
Step 1:
Submit the following items directly to the Global Engagement Office (Building 10, Room 2125) not to the exchange partner or other UNF offices:
Exchange Semester Study Abroad Application Form 
Copy of valid passport 
Updated resume
DEADLINE: March 15 for fall semester and September 15 for spring semester
Step 2:
Your study abroad advisor will send your nomination to Alicante. Soon after, Alicante will send an email with instructions to apply online. Students must submit the following documents to their online application for Alicante:
Copy of valid passport
UNF transcripts
*Once submitted, you can look forward to these next steps:
Registration in UACloud
Upload a picture
Learning Agreement
DEADLINE: June 15 for fall semester & full academic year and November 15 for spring semester
Universidad de Alicante Housing & Cost
Housing
UA works with you to find accommodations
Shared flats: We have a large number of shared flats available, sharing with Spanish and/or overseas students at the University of Alicante. Prices depend on the type of flat, but an approximate price would be around €300 per single room in a shared flat per month. The cost of water, electricity and gas is included. All flats are in the center of Alicante and within easy access of the campus.
Homestay: This type of accommodation offers you the possibility of learning more about Spanish culture and practicing your Spanish outside the classroom. The families registered with our service have substantial experience in sharing their homes with students from all over the world.Prices are

 

€25/day full board and €22/day half board (please check prices for special dietary needs).
Residence Halls: UA offers accommodation close to campus in the University Halls of Residence at special rates for students.
Cost
UNF students participating in a semester exchange program will pay UNF tuition. Students will be responsible for all other expenses (i.e. flight, meals, housing, etc.). To see an estimated cost for one semester at Alicante, please see the estimated cost documents below.
Estimated Cost - Fall Semester 
Estimated Cost - Spring Semester 
Note: We recommend using Oanda as a currency converter when determining your budget.
Funding
Please view our Study Abroad Funding page for information about scholarships other funding opportunities.