twoColumn twoLeft
Seoul, South Korea
Seoul, the capital city of the Republic of Korea, is at the heart of the Korean Peninsula and where Korea's traditional and modern cultures coexist. Seoul shows their pride in their tradition and history through the preservation of royal palace sites, fortress walls, and museums of prehistoric remains and relics. Seoul offers various activities to do with amusement parks, restaurants, shopping locations, and a bustling nightlife! Korea is conveniently located in the middle of several major northeast Asian metropolises, such as Tokyo, Beijing, Shanghai and Taipei so there are many opportunities to travel. Geographically, it is an extraordinary example of good location, as mountains, rivers and urban spaces all combine to produce a picture-perfect city.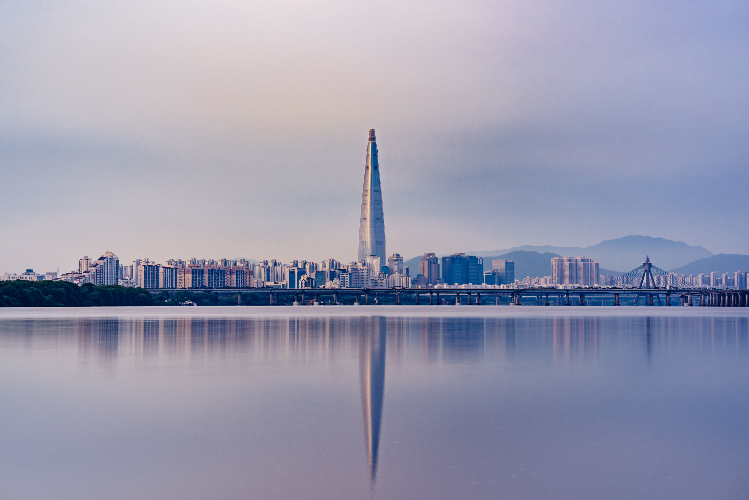 About Sungkyunkwan University
Sungkyunkwan University (SKKU), is ranked as one of the top undergraduate programs in South Korea. Located in the heart of the nation's capital, Seoul, SKKU offers students a unique blend of classroom and experiential business and policy experiences. With world-class faculty, facilities and resources, student-focused services, and alumni network, SKKU is an innovative, enterprising and forward-thinking school that offers a supportive collegiate learning environment in keeping with the university's vision to provide a high quality education and research.
Contact
Sungkyunkwan University
25-2 Sungkyunkwan-ro, Jongno-gu 
Seoul 110-745, Korea
Tel.: +82 2 760 0025
Mr. Yeon Soo Jung
Inbound Exchange Coordinator
n2hermit@skku.edu
Sungkyunkwan University Academics
Academic Calendar
The fall semester runs from early September to late December; the spring semester runs from early March to late June. View Sungkyunkwan University's academic calendar.
Courses
SKKU provides exchange students with two types of Korean Language Courses; RKP (Regular Korean Program) and RKP for Exchange Students. A tuition waiver is provided for both programs to all exchange students.
Credit & Grade Conversions
For details on grade conversions, see your study abroad advisor.  Credit conversions can be found on our Credit Conversion page.
Students are expected to take the equivalent of 12-15 UNF credits while abroad for fall or spring semesters.
Sungkyunkwan University Application Process
Step 1:
Submit the following items directly to the Global Engagement Office (Building 10, Room 2125) not to the exchange partner or other UNF offices:
Exchange Semester Study Abroad Application 
Copy of valid passport
Updated resume
DEADLINE: March 15 for fall semester and September 15 for spring semester
Step 2:
Your study abroad advisor will send your nomination to SKKU. Soon after, SKKU will send an email with instructions to apply online. Students must submit the following documents to their online application for SKKU:
Copy of valid passport
UNF transcripts
Passport sized photo
DEADLINE: May 15 for fall semester and November 15 for spring semester
Sungkyunkwan University Housing & Cost
Housing
Sungkyunkwan University does currently provide on-campus housing. Myeong-ryun-hak-sa, which can accommodate about 1,432 Korean, foreign, undergraduate and exchange students living at Humanities and Social Sciences Campus in Seoul. And it consists of Korean student dormitories(E-House, G-House, K-House) and foreign student dormitories (C-House, I-House, M-House).
SKKU also provides this brochure for students looking to live off-campus.
Cost
UNF students participating in a semester exchange program will pay UNF tuition. Students will be responsible for all other expenses (i.e. flight, meals, housing, etc.). See your study abroad advisor for an estimated cost for one semester at SKKU.
Note: We recommend using Oanda as a currency converter when determining your budget.
Funding
Please view our Study Abroad Funding webpage for information about scholarships other funding opportunities.