Puebla, Mexico
twoColumn twoLeft
UDLAP is located in the heart of Mexico, in one of the most historic cities of Latin America: Cholula. This 2500 year old sacred city is a site rich in cultural history located only 7 kilometers to the west of the city of Puebla, the capital city of the state of Puebla. Cholula combines the modern and traditional aspects of Mexico, attracting tourists from all over the world year-round. Its principle tourist attractions are centered on the city's impressive and long history; its art, and its various religious monuments. The city is littered with temples and churches from a wide array of time periods that dates far back as the Aztecs. The city's most impressive and renowned monument is the great pyramid of Cholula. Did you know Cholula's pyramid is considered the largest man-made pyramid by volume in the world?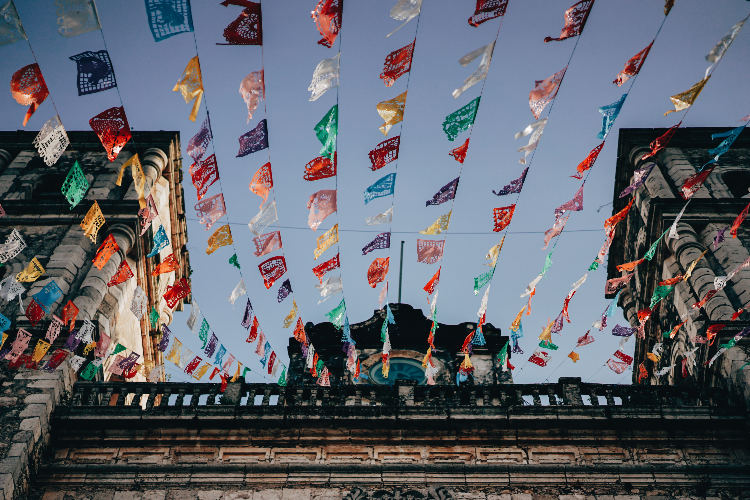 Universidad de las Américas Puebla
Universidad de las Americas Puebla (commonly known as UDLAP) is a Mexican private university that was founded in 1940 and is home to more than 70 academic programs, with Business and Economics standing out among the rest. UDLAP hosts approximately 7,200 students from more than 30 different countries. Students may take undergraduate courses taught in both English and Spanish as well as take Spanish language courses each semester.
UDLAP Fact Sheet 
International Student Guidebook  
UDLAP Magazine  
UDLAP Video
Contact
Universidad de las Américas Puebla - UDLAP
International Affairs Office
Humanities Building: (HU) 216
Ex hacienda Sta. Catarina Mártir
San Andrés Cholula
72810 Puebla, Mexico
Tel: +52 222 229 3168
incoming.udlap@udlap.mx
UDLAP Academics
Academic Calendar
The fall semester runs from mid-August to mid-December; the spring semester runs from mid-January to mid-May. View UDLAP's academic calendar. 
Courses
Examples of courses offered in English  
Course Catalog (An exchange student enrolling in courses taught in Spanish must have at least an intermediate level of Spanish, equivalent to a B1)
Spanish Courses for Foreigners are available every semester for Undergraduate Exchange Students willing to learn Spanish. Spanish for Foreigners courses. 
Credit & Grade Conversions
UDLAP Grade Conversion Scale (coming soon)
UDLAP Credit Conversion Scale (coming soon)
UDLAP Application Process
Submit the following items directly to the Global Engagement Office (Building 10, Room 2125) not to the exchange partner or other UNF offices:
Exchange Semester Study Abroad Application
Program Application (Instructions) 
Copy of valid passport
Updated resume
2 passport-sized photos
UDLAP's medical form approved and signed by the student's doctor or healthcare provider
DEADLINE: March 15 for fall semester and September 15 for spring semester
UDLAP Housing & Cost
Housing
UDLAP offers on-campus housing to all students. There are 4 residence halls at UDLAP: Cain Murray, Ray Lindley, Ignacio Bernal and José Gaos. All dorms have a 24-hour reception, secure swipe-card entry system. Dorms are divided into suites with between 4-8 students that share each suite. All suites are equipped with a shared kitchen, living area, toilet/shower facilities, and a washer/dryer. There is a television with cable in each living room, and all suites have wireless Internet included. There is a daily cleaning service provided for all common areas (kitchen, dining, living and bathrooms). If you prefer to live off-campus, finding an apartment or house is your responsibility. The on-campus information center known as M.A.R.I in the "Centro Social" publishes listings of available apartments, the apartment address, costs and telephone numbers to contact the landlord.
Cost
UNF students participating in a semester exchange program will pay UNF tuition. Students will be responsible for all other expenses (i.e. flight, meals, housing, etc.). To see an estimated cost for one semester at UDLAP, please see the estimated cost documents below.
Estimated Cost - Fall Semester  
Estimated Cost - Spring Semester 
Note: We recommend using Oanda as a currency converter when determining your budget. 
Funding
Please view our Study Abroad Funding page for information about scholarships other funding opportunities.