Beppu, Japan
twoColumn twoLeft
Studying at APU means you will be residing in Beppu, a mid-sized city in southwest Japan and one of the country's most visited locations. Your life here will have both excitement, living in a major tourist destination, and tranquility, with beautiful natural surroundings and relaxing hot springs. This area is also very affordable, with lower costs compared to larger cities such as Tokyo or Osaka. The campus of APU itself will add another unique dimension to your life here thanks to the vibrant global community, convenient on-campus facilities and popular student-led events.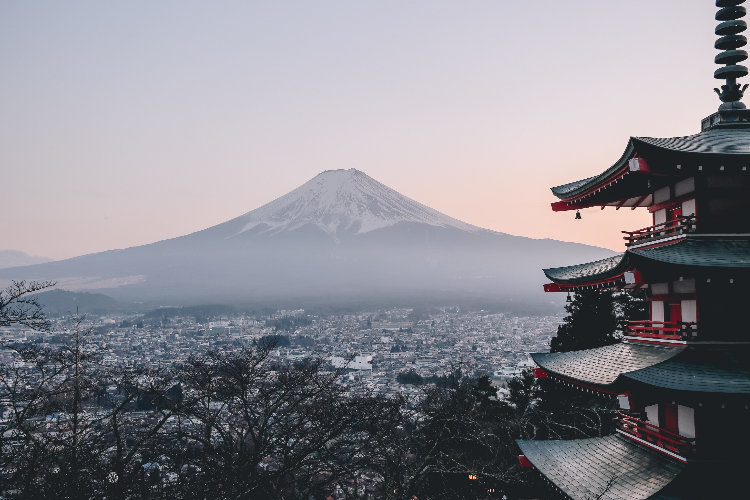 About Ritsumeikan Asia Pacific University

Located in southwest Japan in the City of Beppu, Ritsumeikan. Asia Pacific University (APU)'s new students will join a vibrant community that has a nearly on to one ratio of Japanese/domestic students to international students, who currently represent 80 countries/regions. All undergraduate programs are conducted in both Japanese and English. APU was the 3rd Japanese university to become accredited by the Association to Advance Collegiate Schools of Business (AACSB).
The mission of APU is to contribute to freedom, peace, humanity, international mutual understanding and the future shape of the Asia Pacific region by creating global leaders across all fields and industries. Classes are interactive and there are countless opportunities to gain real-world experience through programs such volunteering, study abroad and internships.
Contact
Ritsumeikan Asia Pacific University
Admissions Office (International)
1-1 Jumonjibaru Beppu, Oita
874-8577 Japan
Tel: +81-977-78-1119
Fax: +81-9777-78-1121
inbound@apu.ac.jp
Ritsumeikan Asian Pacific University Academics
Academic Calendar
The fall semester begins in early October and ends early February and the spring semester starts at the beginning of April and ends in late July.  Students may participate in spring semester only or the fall/spring academic year. 
Courses
Credit & Grade Conversions
For details on grade conversions, see your study abroad advisor.  Credit conversions can be found on our Credit Conversion page.
Students are expected to take the equivalent of 12-15 UNF credits while abroad for fall or spring semesters.
Ritsumeikan Asian Pacific University Application Process
Step 1:
Submit the following items directly to International Business (Building 10, Room 2125) not to the exchange partner or other UNF offices:
Semester Exchange Study Abroad Application 
Copy of valid passport
Updated resume
DEADLINE: March 15 for fall semester and September 15 for spring semester
Step 2:
Your study abroad advisor will sent your nomination to APU. Soon after, APU will send an email with instructions to apply online. Students must submit the following documents to their online application for APU:
Certificate of Enrollment
UNF transcripts
Copy of passport
3 passport size photos
Proof of funds
DEADLINE: April 22 for fall semester and October 22 for spring semester
Ritsumeikan Asian Pacific University Housing & Cost
Housing
APU has arranged for all Incoming Exchange students to live in AP House 4. This dormitory is located in downtown Beppu, which will help students integrate into the local community and explore more of Beppu city and Oita prefecture. See APU's website for more information.
Cost
UNF students participating in a Coggin semester exchange program will pay UNF tuition. Students will be responsible for all other expenses (i.e. flight, meals, housing, etc.). See your study abroad advisor for an estimated cost for one semester at APU Ritsumeikan.
Note: We recommend using Oanda as a currency converter when determining your budget.
Funding
Please view our Study Abroad Funding webpage for information about scholarships other funding opportunities.