Bremen, Germany
twoColumn twoLeft
The Free Hanseatic City of Bremen has more than 1,200 years of tradition as a port and trading city and is a bustling, cosmopolitan and multicultural city - with a population of over 540,000. Bremen is one of Germany´s major foreign trade and industrial centers and it also earned the distinction of being the "City of Science 2005." Bremen is a truly green city with its many magnificent parks, gardens and open spaces. The Rhododendron Park has more than 680 rhododendron varieties and around 1,000 other varieties of plants. Due to its proximity and topography, the city is a paradise for cyclists. Everybody is a cyclist in Bremen - from students to executives. Museums, art exhibitions, theaters, football, festivals, concerts, opera and ballet provide Bremen with an abundance of cultural events. A wide variety of cafes, bars, pubs, restaurants, clubs and discos make Bremen an inviting place to go out and enjoy life.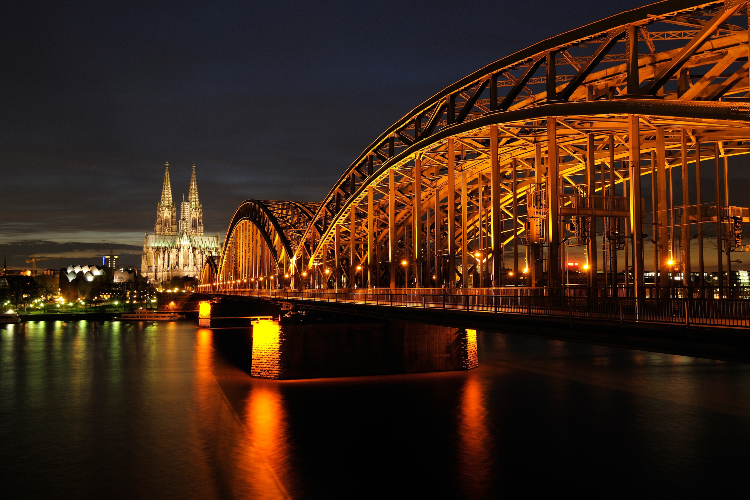 About Hochschule Bremen, University of Applied Sciences
Located in the heart of Bremen, the University of Applied Sciences offers a wide range of courses that incorporate both a long academic tradition dating back as far as 1799, and an emphasis on innovation and preparing students for the requirements of today´s working world. The total number of students enrolled at Bremen University of Applied Sciences is about 8,000, spread among 4 campuses. With enrollment of over 3,000 students, the School of International Business (SiB) is the largest faculty at the institution and is located at Campus Werderstraße. SiB strongly believes in the value of internationalizing business education by sending students abroad and by hosting international students on Bremen's campus.
Incoming exchange student welcome guide 
Contact
Hochschule Bremen
International Office
Neustadtswall 30
28199 Bremen
international-office@hs-bremen.de
Hochschule Bremen Academics
Academic Calendar
The fall (or "winter") semester runs from October to February. The spring (or "summer") semester runs from March to July. View Hochschule Bremen's academic calendar. Orientations are held the week before each semester begins. Students must plan to stay in Germany until the end of their examination period.
Semesters Abroad for UNF Students :  Spring or Full Academic Year Only
Courses
Credit & Grade Conversions
Grade Conversion Scale 
Credit Conversion Scale 
Please note that students are expected to take the equivalent of 15 UNF credits while abroad for fall or spring semesters.
Hochschule Bremen Application Process
Step 1:
Submit the following items directly to the Global Engagement Office (Building 10, Room 2125) not to the exchange partner or other UNF offices:
Exchange Semester Study Abroad Application Form 
Copy of valid passport 
Updated resume
DEADLINE: March 15 for fall semester and September 15 for spring semester
Step 2:
Your study abroad advisor will sent your nomination to Bremen. Soon after, Bremen will send an email with instructions and a deadline to apply online.
Hochschule Bremen Housing & Cost
Housing
The International Office of HSB offers you support in finding suitable accommodation in Bremen. For this purpose, we have set up the accommodation database Into Rooms offering furnished rooms and is exclusively accessible for our exchange students. All apartments in Into Rooms are checked by the International Office and are offered by trusted landlords. Shared apartments, single flats or rooms in a family home are available. The monthly rent ranges from 250 to 350€. Students looking for a more authentic living experienced who are confident enough to look for accommodation individually, can explore options listed on Bremen's Bremen's website. 
Cost
UNF students participating in a semester exchange program will pay UNF tuition. Students will be responsible for all other expenses (i.e. flight, meals, housing, etc.). To see an estimated cost for one semester at Bremen, please see the estimated cost documents below.
Estimated Cost - Fall Semester 
Estimated Cost - Spring Semester 
Note: We recommend using Oanda as a currency converter when determining your budget.
Funding
Please view our Study Abroad Funding page for information about scholarships other funding opportunities.