Paris, France
twoColumn twoLeft
Paris is a trendy and fast-paced city, enjoyed by people from all over the world. The capital of France is both romantic and cosmopolitan. We have all seen images of the "City of Lights" on television and in the movies but nothing compares to actually being there. You can make your own memories as you walk along the Seine River, enjoy an afternoon at an outside café, or climbing the top of the Eiffel Tower. Explore Paris! Your experience will be enhanced as you visit local museums, attend plays and concerts, sample French cuisine, and try having a conversation in French. Of course, don't forget to visit the Louvre and Notre Dame! You can enjoy the surrounding areas of Versailles, Giverny, and Fontainbleau.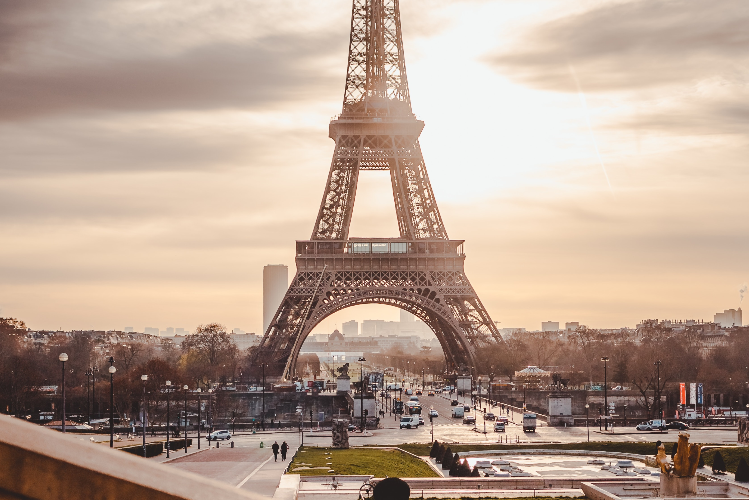 About ESSEC Business School
ESSEC Business School is located in Cergy, France, a suburb about 30 minutes by train from Paris. ESSEC currently maintains over 160 university partnerships in over 40 different countries and receives more than 400 exchange students every year. Incoming exchange students work with 3rd and 4th year ESSEC undergraduates and have a choice of business courses taught in French and/or English. It is possible to take a study program taught entirely in English. As an internationally focused institution, ESSEC values the cultural diversity which exchange students bring to its program No French language background is required.
Contact
ESSEC Global BBA
3 avenue Bernard Hirsch - CS 50105
95021 Cergy- Pontoise Cedex - France
+33 (0) 1 34 43 3000
Global Education Office
bba-globaleducation@essec.edu
ESSEC Academics
Academic Calendar
The fall semester runs from early September to mid December. The spring semester runs from early March to mid June. View ESSEC's academic calendar.
Courses
Credit & Grade Conversions
For details on grade conversions, see your study abroad advisor.  Credit conversions can be found on our Credit Conversion page.
Students are expected to take the equivalent of 12-15 UNF credits while abroad for fall or spring semesters.
ESSEC Business School Application Process
Submit the following items directly to the  Study Abroad Office (Building 10, Room 2125) not to the exchange partner or other UNF offices:
UNF DEADLINE: March 15 for fall semester and September 15 for spring semester
Semester Exchange Study Abroad Application Form 
Copy of valid passport
Updated resume
1 passport-sized photo
UNF will submit your nomination to the host school.  Once the nomination has been accepted you will move to the next phase and begin the host school application process below.
ESSEC Application Process
Nominated students will receive information by email nearer the application period with procedure on how to submit their application form. Students need to upload the following supporting documents:
Home University Transcripts (in English)

A valid IELTS score (min. 6.0), or TOEFL iBT (min. 80), or equivalent certificate (CEFR B2 level) . We accept TOEFL iBT My Best Scores 

A certificate of minimum B2 level in French language (for business classes in French only)
A short note about Acceptance Letters: 
After the students have submitted their application online, they will receive a system-generated Acceptance Letter.
Non-EU students should disregard this electronic letter, as it has no value for visa application.
T he Global Education Office will edit and send official Acceptance Letters ( for Non-EU students only ) to coordinators (between early June and mid-June for the Fall and between early December and mid-December for the Spring) .
Once the application period is over, all students will get activation of their ID (BID = B00... numbers) and access to the intranet. An email confirming the activation will be sent by the GEO.
Students will then receive further instructions for the administrative enrollment  (Office of the Registrar) and the  Housing application  (Alegessec).
Download our checklist below to help you with the various steps and timeline to follow:
Checklist for ESSEC Application Process
ESSEC Housing & Cost
Housing
Alegessec (The ESSEC Business School student housing association) offers 1,095 studios among four residences in Cergy only 35 minutes from Paris. Discover a student life rich in cultural exchanges and the pleasure of living near your campus and classmates. Live in the type of studio that best suits you: in a single studio just for you, a double studio for living with a roommate or a shared living unit at the Parc residence for 6 to 11 students. Each residence offers its own unique atmosphere from the rich cultural diversity of the Hauts-de-Cergy residence to the modern design and style of the Port residence going through the community living experience of the Parc. One of our four residences will be just right for you!
Click here for the Alegessec Housing Document
Note: students are responsible for finding their own housing if they choose not to find housing through Alegessec. Please find information here: Off Campus Accommodation
Cost
UNF students participating in a Coggin semester exchange program will pay UNF tuition. Students will be responsible for all other expenses (i.e. flight, meals, housing, etc.). To see an estimated cost for one semester at ESSEC, please see the estimated cost document below.
Note: We recommend using Oanda as a currency converter when determining your budget.
Funding
Please view our Study Abroad Funding page for information about scholarships other funding opportunities.