Marseille, France
twoColumn twoLeft
KEDGE boasts that Marseille is "the new Mediterranean resort, the gateway to Provence." Located between the mouth of the Rhone River and the Mediterranean Sea, Marseille is France's third largest city. With an excellent public transportation system, you can easily navigate and travel in the city and explore the rest of Europe. In the heart of Marseille is a picturesque harbor filled with restaurants, bars and nightclubs. Marseille is an ancient Phoenician city with over 26 centuries of history filled with archeological richness evident in the center of town. Don't forget to visit the Vieux Port, Notre-Dame de la Guarde and Château while in Marseille!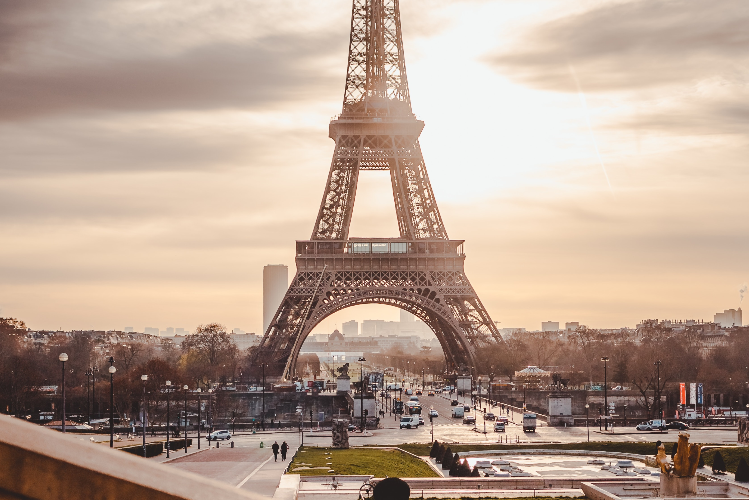 About KEDGE Business School
Studying at KEDGE Business School, Marseille Campus (formerly Euromed Management) means an experience in an enriching multilingual and multicultural environment. BEM and Euromed Management have merged to create a new player in the world of higher education: KEDGE Business School. With KEDGE, the academic community, professionals and students aim to explore new horizons and assist organizations and territories.
The school is located in the heart of the Marseille Luminy scientific park, in an area alongside the Mediterranean Sea. KEDGE offers excellent courses for undergraduate and graduate students in either French or English. No French language background is required if you intend to enroll in classes taught in English.
Contact
Marseille Campus
Rue Antoine Bourdelle
Domaine de Luminy BP 921
13288 Marseille Cedex 9 (France)
Phone: +33 (0) 491 827 800 
International Student Office
Ms. Nataliia Leclercq
Incoming Student Coordinator
Email: incoming@kedgebs.com (be sure to include Marseille in the subject)
KEDGE Academics
Academic Calendar
The fall semester runs from early September to December. The spring semester runs from January to late May. View KEDGE's academic calendar.
Courses
The course selection is made through the student Campus Virtuel Account and it works on a first come, first serve basis. You will receive an email with the dates of opening and closing of the course selection. Please pay close attention to the opening and closing dates.

Exchange students can choose classes from both the KEDGE Bachelor programme and the International BBA programme. Students can mix courses from both programmes unless they overlap. Additionally, each student can register for a French language course if interested; this registration will be done subsequently directly with the language department.

All course syllabus can be found on Public section of Campus Virtuel (you must be logged out).  Select Menu (top-left corner) then Net Syllabus. Select the following information: 
Academic year and semester of your exchange (in case the course syllabus in not yet available, select previous academic year).
School: KEDGE BUSINESS SCHOOL
Select training and level according to course code

KBA = Training: KEDGE BACHELOR, Level : KB 2
BBA = Training: IBBA Level : IBBA 1, IBBA 2, IBBA 3.   
Exchange students are able to take French language class at 4 different levels. Registration takes place during orientation.
Credit & Grade Conversions
For details on grade conversions, see your study abroad advisor.  Credit conversions can be found on our Credit Conversion page.  
Undergraduate students are expected to take the equivalent of 12-15 UNF credits while abroad for fall or spring semesters; graduate students are expected to take 9-12 UNF credits.
KEDGE Application Process
Step 1:
Submit the following items directly to the Coggin Study Abroad Office (Building 10, Room 2125) not to the exchange partner or other UNF offices:
Coggin Semester Study Abroad Application
Copy of valid passport
Updated resume
DEADLINE: March 15 for fall semester and September 15 for spring semester  
Step 2:
Your study abroad advisor will sent your nomination to KEDGE. Soon after, KEDGE will send an email with instructions to apply online. Students must submit the following documents to their online application for KEDGE:
Copy of valid passport
Proof of academic level (form must be filled out by study abroad advisor)
Proof of English level (form must be filled out by study abroad advisor)
A document or letter stating the student has a minimum of B2 level if the student plans to take courses taught in French
DEADLINE: May 15 for fall semester and October 15 for spring semester
KEDGE Housing & Cost
Housing
On Campus Housing:
The Alotra residence, adjacent to KEDGE Business School, provides furnished individual and double flats. This residence is composed of 95% foreign students and is located 5 minutes by bus from campus.
Monthly rate:
Room without a private shower 395€
Room with a private shower 432€
Studio for two 580€
Off Campus Housing:
The Housing service of KEDGE Business School is available on a single platform. The platform allows you to find housing in your city but also in other cities in France and abroad.  You will find housing offers from private landlords, real estate agencies and student residences. A multilingual team is at your disposal 6 days a week to help you to find and book accommodation.
If you already have a kedgebs email address, sign up using your school email address and password of your choice. If you do not have yet a KedgeBs email address, create your account with your personal email and validate with the enrolment key: HOUSINGKEDGE
Housing Support Contact:
+33 (0) 491 82 73 14
Cost
UNF students participating in a Coggin semester exchange program will pay UNF tuition. Students will be responsible for all other expenses (i.e. flight, meals, housing, etc.).  See your study abroad advisor for an estimated cost for one semester at KEDGE.
Note: We recommend using   Oanda   as a currency converter when determining your budget.
Funding
Please view our Study Abroad Funding page for information about scholarships other funding opportunities.