twoColumn twoLeft
Klagenfurt, Austria
Alpen-Adria-Universität Klagenfurt is located in western Klagenfurt, close to Lake Wörthersee, and is just a few metres from the Klagenfurt Strandbad lakeside beach and the Europapark. The university can be reached easily by car and by train - the Klagenfurt West motorway exit is just a short distance away, whilst a convenient bus service operates from Klagenfurt West train station, which has train departures every 30 minutes.
The campus also has excellent public transport links to Klagenfurt city centre, with the times of the next bus displayed on numerous information screens conveniently installed around campus.
AAU's position between the cultures of the Alps and the Mediterranean brings with it a wealth of options for day trips and leisure. For example, you can:
go hiking or ski in the Gerlitzen mountains within 30 minutes
swim in the Italian seas within two hours
be at the Venice Biennale within two and a half hours; or
stroll through the Old Town in Rovinj, Croatia, in three hours.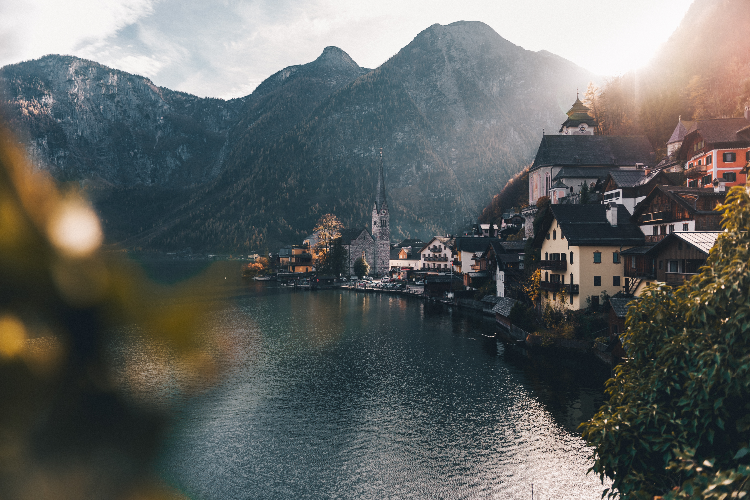 Alpen-Adria-Universitat Klagenfurt
Since its foundation in the year 1970, the University of Klagenfurt (AAU-Klagenfurt) has successfully established itself as a distinctive voice reinforcing the canon of Austrian universities, as a globally networked research institution, and as a hub for the acquisition, exchange, and transfer of knowledge across the entire Alps-Adriatic Region. AAU's research achievements are recognized both nationally and internationally and the university's projects provide important stimulus for business in Carinthia. Over 11, 600 students study and research at AAU's Klagenfurt campus: around 1500 of these students come from overseas. 
International Student Guide 
Contact
Alpen-Adria-Universitat Klagenfurt
International Office
Universitätsstraße 65-67, 9020 Klagenfurt/Austria
incoming.exchange@aau.at
AAU Klagenfurt Academics
Academic Calendar
The fall semester ("winter semester") runs from the beginning of October to the end of January; the spring semester ("summer semester") runs from the beginning of March to the end of June. View the 2019-2020 academic calendar. 
Semesters Abroad for UNF Students: Spring or Full Academic Year Only
Courses
German Language Course - Attending the German Language Course is not compulsory for incoming exchange students. German language courses are considered as an extra-curricular program and therefore are not free of charge.

 

Find more information about the course. 
Credit & Grade Conversions
AAU Klagenfurt Grade Conversion Scale (coming soon)
AAU Klagenfurt Credit Conversion Scale (coming soon)
AAU Klagenfurt Application Process
Step 1: Submit the following items directly to the Coggin Study Abroad Office (Building 10, Room 2125) not to the exchange partner or other UNF offices:
DEADLINE: March 15 for fall semester and September 15 for spring semester
Step 2: Your study abroad advisor will sent your nomination to AAU Klagenfurt. Soon after, AAU Klagenfurt will send an email with instructions to apply online. Students must submit the following documents to their online application for AAU Klagenfurt: 
Copy of passport
UNF Transcripts
DEADLINE: June 1 for fall semester and November 1 for spring semester
AAU Klagenfurt Housing & Cost
Housing
If you wish to stay in one of the student dormitories during your study in Klagenfurt, you can also book your accommodation via the Austrian housing agency OeAD.
For questions regarding accommodation, please contact the OeAD's Housing Office Klagenfurt.
E-mail: housing-klagenfurt@oead.at
Telephone: + 43 463 2700 9234.
Note: students are responsible for finding their own housing if they choose not to find housing through AAU Klagenfurt.
Cost
UNF students participating in a Coggin semester exchange program will pay UNF tuition. Students will be responsible for all other expenses (i.e. flight, meals, housing, etc.). To see an estimated cost for one semester at AAU Klagenfurt, please see the estimated cost documents below.
Estimated Cost - Fall Semester 
Estimated Cost - Spring Semester 
Note: We recommend using Oanda as a currency converter when determining your budget.
Funding
Please view our Study Abroad Funding page for information about scholarships other funding opportunities.