Koger Matteson Jazz Festival
twoColumn twoLeft
2024 Koger/Matteson Jazz Festival
The Koger/Matteson Jazz Festival is respected for being a highly educational experience for its participants and the festival presents an opportunity for ensembles to receive valuable feedback in preparation for upcoming Music Performance Assessments.
Date: Tuesday, February 6, 2024
Location: University of North Florida Fine Arts Center
Adjudications, Clinics, and Awards
All registered ensembles receive recorded critiques of their performances from the adjudicators (UNF jazz faculty) and after each performance, the ensemble is provided a 15-minute clinic by one of the adjudicators. At the conclusion of all of the performances, awards will presented for the outstanding soloists (saxophone, trumpet, trombone, and rhythm), outstanding sections (saxophone, trumpet, trombone, and rhythm), outstanding middle school soloist, and the most outstanding musician of the festival. Awards will be decided by the adjudicators. Prior to the awards ceremony, the award-winning UNF Jazz Ensemble I will perform with the featured clinician(s).
2024 Featured Clinician
Details regarding the 2024 featured clinician are still being finalized and will be announced soon. Recent clinicians have included Michael Mossman, Marquis Hill, Jared Schonig, Jack Petersen, Michael Abene, John Fedchock, John Pizzarelli, Jimmy Cobb, and Eddie Gomez.
UNF Jazz Faculty
The UNF Jazz Faculty consists of Lynne Arriale (piano), Todd Del Giudice (saxophone), Marc Dickman (euphonium), Danny Gottlieb (drums), Barry Greene (guitar), Clarence Hines (trombone), Dennis Marks (bass), J.B. Scott (trumpet). The UNF Jazz Faculty is an extremely talented and diverse group of international performers and educators. The group has played with and recorded with artists such as Pat Metheny, Randy Brecker, Stan Getz, Arturo Sandoval, Woody Herman, Buddy Rich, Paquito D'Rivera, Sarah Vaughn. Many of the faculty have published works with Mel Bay, Hudson Music, UNC Jazz Press and are endorsed by Conn-Selmer, Yamaha, Buscarino, Besson, Thomasik-Infeld, and Remo.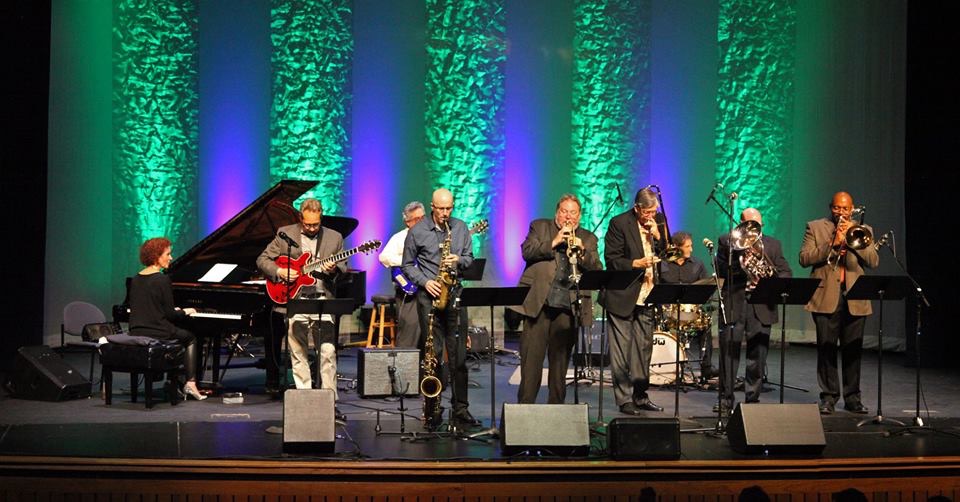 UNF Jazz Ensembles
UNF Jazz Ensemble 1 will be featured in performance with this year's guest artist.