College of Arts and Sciences
oneColumn
The College of Arts & Sciences is the largest of the five colleges that make up the University of North Florida. Because it provides instruction in the liberal arts, the intellectual basis upon which rest the applied curricula of the four other professionally-oriented colleges, it constitutes the core of the university.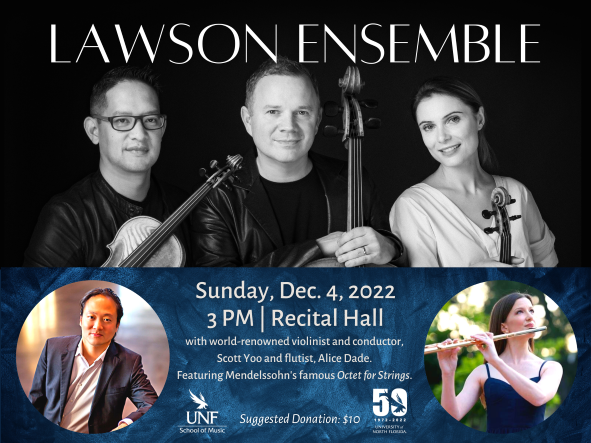 Lawson Ensemble
Sunday, December 4th, 2022 at 3pm
Location: Recital Hall
Lawson Ensemble with world-renowned violinist and conductor, Scott Yoo and flutist, Alice Dade. Featuring Mendelssohn's famous Octet for Strings.
Suggested Donation: $10