oneColumn
Transfer Living Community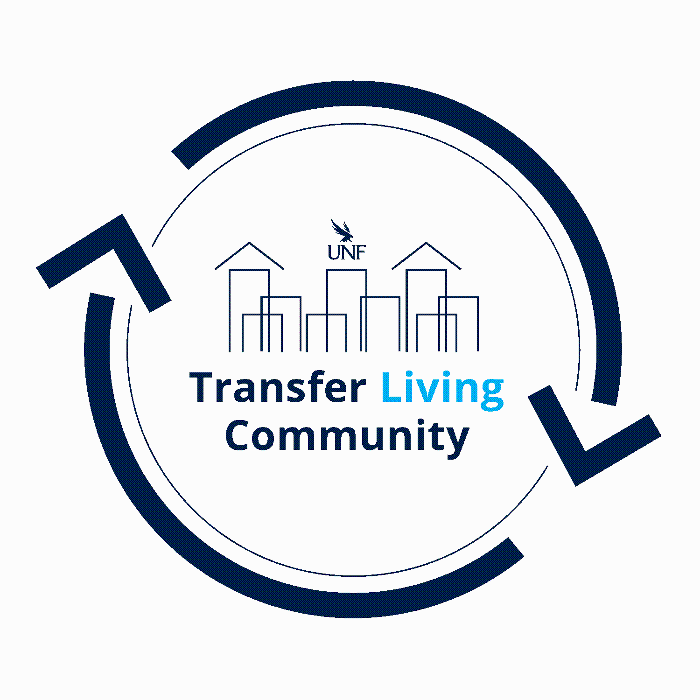 Our Osprey Fountains living-learning communities are filling up quickly! The Transfer Living Community is full and operating on a wait list. Students are able to complete the LLC application but will only be admitted if space becomes available.
The primary goal of the Transfer Living Community (T.L.C.) is to allow transfer students to connect, integrate and engage in the University of North Florida lifestyle in a new way. This community will promote educational activities as well as social activities. T.L.C. will provide transfer students with tools for academic success and professional success while attending UNF via transfer seminars. By creating a rooted foundation that promotes strong social functions, fosters a career going culture and supports fiscal responsibility, the outcome will be an increase in students' persistence, retention and graduation rates.
Eligibility & Course Requirements
Complete the Housing Contract & LLC and Interest Housing Application
Must be a full-time student and within their first year of transfer to UNF
Eligible students include those matriculating to UNF in Summer or Fall terms
Live in Osprey Fountains with Transfer Living Community
Support/Attend Community events and programs
Program Objectives
As a member of the Transfer Living Community, T.L.C. will:
Increase knowledge of and connect to the resources and services available within and outside of the UNF community
Develop knowledge of campus organizations and how to become involved
Broaden involvement in campus events and activities
Create a lasting network of peers with a similar transition experience
Anticipated Experiences May Include:
Tommy G. Library - resources and use knowledge
Writing Center - writing skills
Career Services - career path assistance, job fair preparation, internships
Advising offices - academic compass / map
One Stop - Scholarship opportunities
Peer social group events - welcome events, clubs & organizations, meet and greets, orientation to university
Campus Partners & Who to Contact:
The Transfer Living Community is a partnership with Housing and Residence Life, the Office of Admissions Transfer Admission division.
Office of Admissions
(904) 620-1111
Admissions@unf.edu
Sheresa Divens
Coordinator for Educational Initiatives, Housing and Residence Life
s.divens@unf.edu
Amy Lorenz
Associate Director, Housing and Residence Life
amy.lorenz@unf.edu