oneColumn
Pre-Med Living-Learning Community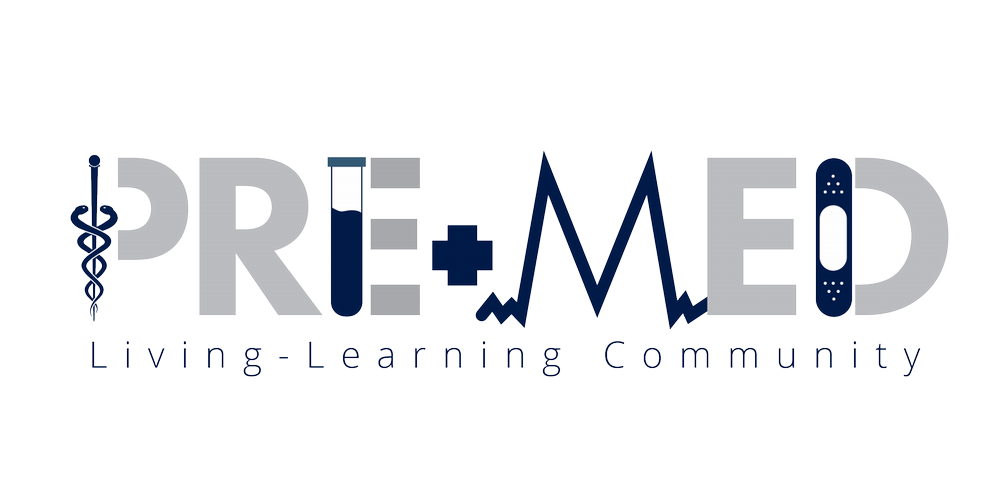 The Pre-Med Living-Learning Community is for any first-year student who is interested in pursuing a career in the medical professional field. Located in Osprey Crossings, the Pre-Med LLC is designed to assist UNF students in establishing a support network within the university and the community in order to improve student success in and out of the classroom, while simultaneously developing competitive candidates for admission to professional schools in the medical field.
Eligibility & Course Requirements
Complete the Housing Contract & LLC and Interest Housing Application
Have an academic major in either Biology, Chemistry, Physics, or be interested in a biomedically-related professional program, including Medicine, Pharmacy, Dentistry, Physician Assistant, Veterinary Medicine or Optometry
Enroll in Pre-Medical Preparation Seminar - BSC 2932 - 0 CRN 86219 W 4:30-5:45
Live in Osprey Crossings with the Pre-Med LLC
Support/Attend Living-Learning Community events and programs
Note: The Pre-Med LLC is not appropriate for students looking to pursue careers in the Allied Health field (i.e. nursing, physical therapy, etc.).
Course Information
LLC students must enroll in General Biology 1 (BSC 1010C) for the Fall semester. There are two options:
Gen Bio I - BSC 1010C AND choose from one of two lab sections. Honors BSC 1010C is strongly encouraged for Honors eligible students.
Pre-medical Prep Seminar - BSC 2932 (CRN 82299) is required for the Fall semester.
Students are recommended to also take General Chemistry I or College Algebra during the Fall semester.
Program Objectives
As a member of the Pre-Med LLC you will:
Develop academic skills that will foster continued student success
Facilitate networking skills between students and professionals in the medical profession
Provide a support network to improve successful transition to UNF
Improve student academic success and social wellness
Inform students of the level of academic rigor required for a career in the medical fields
Provide support and guidance for success on professional school admissions exams
Provide support and guidance for successfully assembling competitive professional school applications
Benefits & Recent Experiences Have Included:
Professional panel
Science course support
Tutor support
Faculty and graduate student office hours on site
Faculty involvement
Guidance in obtaining internship and volunteer opportunities with Mayo Clinic, Shands Hospitals and St. Vincent's Hospitals for Pre-Medical students
Guidance in obtaining internship and volunteer opportunities with professionals and clinics for Pre-Med, Pre-PA, Pre-Pharmacy, Pre-Dental, Pre-Optometry and Pre-Veterinary students
Social events to build community and have fun
Those interested in the Pre-Med LLC may also be interested in participating in the BIO-FLITE program which is an intensive orientation for biology majors. This 6-day workshop takes place prior to the LLC retreat and provides participants with an experience into what it takes to be a biology major at UNF. Click the image below for more information on the BIO-FLITE program.
Campus Partners & Who to Contact
The Pre-Med LLC is a partnership with Housing and Residence Life and the Department of Biology.
Dr. David Waddell
Associate Professor of Biology, Department of Biology
d.s.waddell@unf.edu
Sheresa Divens
Coordinator for Educational Initiatives, Housing and Residence Life
s.divens@unf.edu
Amy Lorenz
Associate Director, Housing and Residence Life
amy.lorenz@unf.edu