Montevideo, Uruguay
twoColumn twoLeft
Located between the Rio de la Plata and the Atlantic Ocean, Uruguay has nearly 500 kilometers of sandy beaches. Montevideo is home for nearly two million people and boasts a unique style. The city's architecture blends colonial, European and modern influences. The Old Town, a small peninsula near the metropolitan port, offers many examples of the country's colonial past. Not far from this modern city is an amazing landscape of hilly meadows and rivers. The world famous resort town of Punte del Este is only a short drive or bus ride from the capital. Due to the high value of the dollar, Uruguay is an extremely inexpensive place to live and study.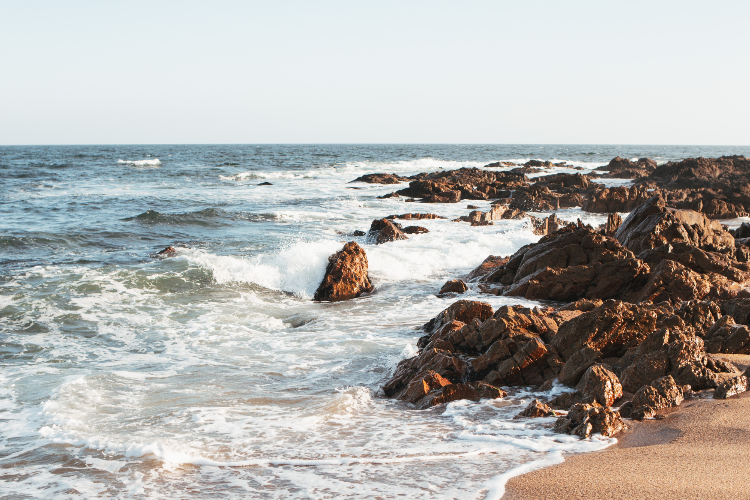 About Universidad de Montevideo
Located in the capital city of Montevideo, Universidad de Montevideo (UM) is a private university that is known for having some of the best professors and students in Uruguay. This is a fantastic opportunity for you to learn about business in Latin America by enrolling in undergraduate courses taught in Spanish. In addition to a range of business courses, UM offers courses for communication and engineering students. Courses offered in English during the International Business Semester (August-December).
Universidad de Montevideo International Webpage
Contact
Universidad de Montevideo
Office of International Affairs
Prudencio de Pena 2544
116 Montevideo - URUGUAY
Tel: (598) 27074461
internacional@um.edu.uy
Pilar Aznárez
Incoming Students Exchange Coordinator
paznarez@um.edu.uy
Universidad de Montevideo Academics
Academic Calendar
The fall semester (or "semester 2") runs from early August to December; the spring semester (or "semester 1") runs from March to July.
Courses
Universidad de Montevideo offers a few business courses in English. 
Universidad de Montevideo offers a 40-hour, 2-month Spanish language course during each semester. There is a fee of approximately $250 for this program.
Credit & Grade Conversions
For details on grade conversions, see your study abroad advisor.  Credit conversions can be found on our Credit Conversion page.
Students are expected to take the equivalent of 12-15 UNF credits while abroad for fall or spring semesters.
Universidad de Montevideo Application Process
Step 1:
Submit the following items directly to International Business (Building 10, Room 2125) not to the exchange partner or other UNF offices:
Semester Exchange Study Abroad Application 
Copy of valid passport
Updated resume
DEADLINE: March 15 for fall semester and September 15 for spring semester
Step 2:
Your study abroad advisor will send your nomination to Montevideo. Soon after, Montevideo will send an email with instructions to apply online.
Universidad de Montevideo Housing & Cost
Housing
Universidad de Montevideo has no on-campus housing. Students can live in student residences or rent apartments at range of prices. Rent ranges approximately from $350-$600 per month, depending on preferences. It is common to pay a deposit of one month's rent and a small contract fee. The International Affairs Office assists students with accommodation information.
Cost
UNF students participating in a Coggin semester exchange program will pay UNF tuition. Students will be responsible for all other expenses (i.e. flight, meals, housing, etc.). See your study abroad advisor for an estimated cost for one semester at UM.
Note: We recommend using Oanda as a currency converter when determining your budget.
Funding
Please view our Study Abroad Funding webpage for information about scholarships other funding opportunities.