Neuchâtel, Switzerland
twoColumn twoLeft
Neuchâtel is a town of slightly over 30,000 inhabitants (60,000 when the surrounding area is taken into account), and lies on the shores of the largest Swiss inland lake at an altitude of 430 meters, located between the Jura mountains and the Alps. It is one of the main towns in the French speaking region of Switzerland, also called Suisse Romande. This region represents 25% of the whole populations; the other national languages are German (70%), Italian, and Romansh. Ideally located half-way between Zürich and Geneva, Neuchâtel is three and a half hours by train from Paris, six and a half hours from Brussels, and seven hours from Munich. Neuchâtel is an ideal place for full-time study or high-level research work, in an idyllic setting at the heart of Europe.
As a friendly and small-sized city steeped in history, Neuchâtel hosts a total student population of about 4,000. As a result, you'll find a young and cosmopolitan atmosphere, with plenty of things to see and do. Beautiful historic architecture, numerous coffee shops and restaurants, and a vibrant bar and club scene. Neuchâtel is also close to many forests, some of which offer attractive lakeside walks, as well as the Botanical Gardens. Whether you are a night-owl, a shopaholic, a sports fanatic or a culture junkie, you will find something to do in and around Neuchâtel.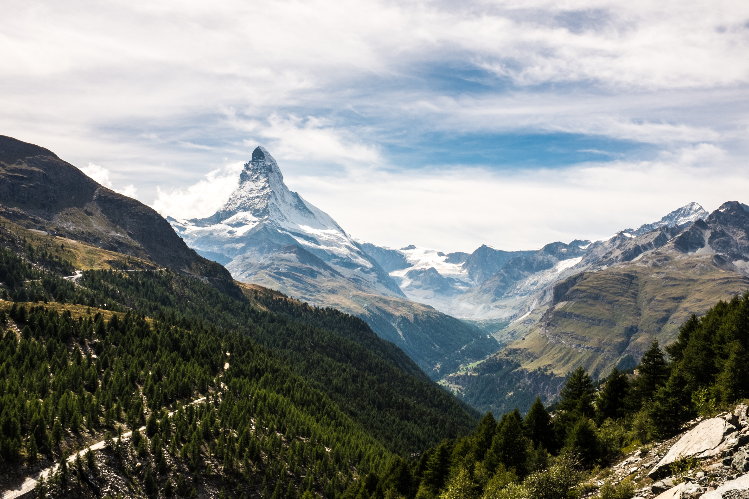 About University of Neuchâtel
The University of Neuchâtel (UniNE) is a French-speaking university located in Neuchâtel, Switzerland. The university if comprised of four schools: the School of Arts and Humanities, the School of Sciences, the School of Law, and the School of Economics. Each school offers graduate and undergraduate courses, conducted in French as well as English. With 21% of students coming from abroad (approximately 100 nationalities), the University of Neuchâtel is one of the most international universities in Switzerland.
Contact
Université de Neuchâtel
Avenue du 1er -Mars 26
CH-2000 Neuchâtel
Tel: ++41 32 718 10 06
Ms. Michèle Maurer
Study Exchange Office
bureau.mobilite@unine.ch
University of Neuchâtel Academics
Academic Calendar
The fall semester runs from mid-September to mid-December (exam period from beginning of January - mid February); the spring semester runs from mid-February to the beginning of June (exam period from beginning of June - mid June). View UniNE's academic calendar.
Semesters Abroad for UNF Students :  Spring or Full Academic Year Only
Courses
Neuchatel courses (students must be at the B2 level in order to take courses in French)

Students of the University of Neuchatel who aren't French native speakers can improve their French language skills through a remedial French course or an immersion course.

 

More information.
Credit & Grade Conversions
For details on grade conversions, see your study abroad advisor.  Credit conversions can be found on our Credit Conversion page. 
Undergraduate students are expected to take the equivalent of 12-15 UNF credits while abroad for fall or spring semesters; graduate students are expected to take 9-12 UNF credits.
University of Neuchâtel Application Process
Step 1:
Submit the following items directly to the Coggin Study Abroad Office (Building 10, Room 2125) not to the exchange partner or other UNF offices:
Coggin Semester Study Abroad Application
Copy of valid passport
Updated resume
DEADLINE: March 15 for fall semester and September 15 for spring semester
Step 2:
Your study abroad advisor will sent your nomination to UniNE. Soon after, UniNE will send an email with application instructions. Students must submit the following documents for their application tp UniNE:
Application Form
1 passport sized photo
DEADLINE: May 15 for fall semester and September 30 for spring semester
University of Neuchâtel Housing & Cost
Housing
The University of Neuchâtel is located in the heart of the city and does not have on-campus housing. Students can live either in university homes, stay with a host family, or live in shared flats. Cité Al'FEN SA offers over 300 rooms and studios in five residences located in the town of Neuchâtel, all within easy reach of the campus and public transport. More information. La Residence offers studios and shared rooms. Other accomodation possibilities in Neuchâtel near the town center and university can be found in classified ads (in French) on: Anibis, Petitesannounces.ch, Homegate. The average price for accommodation ranges from CHF 450 to CHF 800 per month.
Cost
UNF students participating in a Coggin semester exchange program will pay UNF tuition. Students will be responsible for all other expenses (i.e. flight, meals, housing, etc.). To see an estimated cost for one semester at UniNE, please see the estimated cost documents below.
Estimated Cost - Fall Semester 
Estimated Cost - Spring Semester  
Note: We recommend using Oanda as a currency converter when determining your budget.
Funding
Please view our Study Abroad Funding webpage for information about scholarships other funding opportunities.