Pécs, Hungary
twoColumn twoLeft
Pécs, the fifth largest city in Hungary, is approximately 2000 years-old. Located about 200 Km South from Budapest, Hungary's southern border; Pécs, is a gateway to Croatia, and the Balkans. Famous for its Zsolnay ceramics, mysterious Roman crypts,Turkish ruins, Csontváry paintings, among others. This city is a popular destination for tourists interested in history and culture.
Pécs, was originally settled by the Romans and later the Turks this creates a fascinating destination full of interesting sites, beautiful landscaping, and a vibrant, multicultural and Mediterranean atmosphere. In 2010, Pécs was the European capital of Culture, and according to The New York Times, one of its 46 recommended tourist destinations in 2013.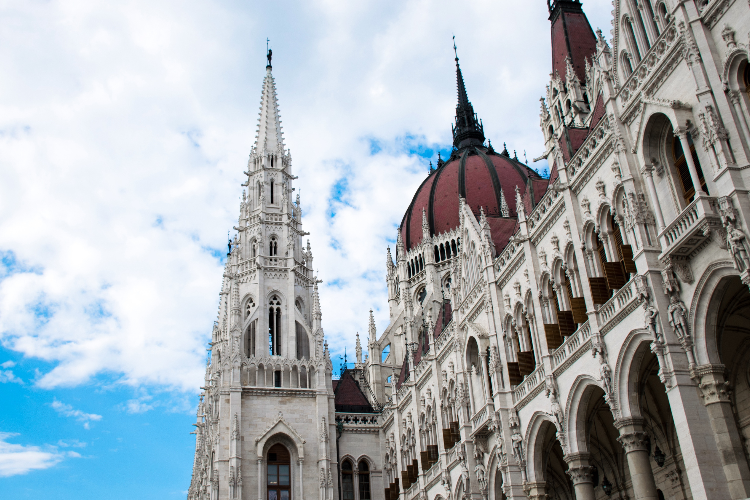 About University of Pécs

With 20,000 students, more than 4000 international students and 1,400 academics, The University of Pécs (UP) is one of the largest higher educational institutions in Hungary offering high-quality research and education. The wide range of study programs offered at UP cover nearly every possible are of sciences.
UP represents classical values while successfully adapting to the present and future challenges. With its study offer covering a broad range of knowledge areas, it extends far beyond the boundaries of Pécs. The university of Pécs has been offering full study programs in English for 30 years and German for 10 years. An increasing number of international students and researchers have been coming from over 114 countries to the University of Pécs year after year.
Contact
University of Pécs
Vasvári Pál U. 4.
7622 Pécs, Hungary
Tel: +36-72-501-500/23015
International@pte.hu
University of Pécs Academics
Academic Calendar
The fall semester runs from the beginning of September until mid-December; the spring semester runs from the beginning of February until mid-June. View the University of Pecs academic calendar.
Courses
Credit & Grade Conversions
For details on grade conversions, see your study abroad advisor.  Credit conversions can be found on our Credit Conversion page.
Students are expected to take the equivalent of 12-15 UNF credits while abroad for fall or spring semesters.
University of Pécs Application Process
Step 1:
Submit the following items directly to the Coggin Study Abroad Office (Building 10, Room 2125) not to the exchange partner or other UNF offices:
Semester Exchange Study Abroad Application 
Copy of valid passport
Updated resume
DEADLINE: March 15 for fall semester and September 15 for spring semester
Step 2:
Your study abroad advisor will sent your nomination to the University of Pécs. Soon after, the University of Pécs will send an email with instructions to apply online.
DEADLINE: May 15 for fall semester and November 20 for spring semester
University of Pécs Housing & Cost
Housing
The University of Pécs has ten dormitories that are located in quiet, residential areas of the city. The Faculties of the University as well as the city center are easily accessible from the dormitories. Most of the dormitories have recently been renovated. The rooms are nicely furnished and contain bathrooms. Bedclothes are supplied. Rooms are offered on a reasonable price: approximately EUR 130 per month. More information can be found on the University of Pécs' website.
Students can also consider private rental including shared houses or flats with other students. A wide variety of housing options is available in Pécs. 
Dormitory application: After the acceptance of your application to the University of Pécs, you will receive a separate online application form to the dormitory.
Cost
UNF students participating in a Coggin semester exchange program will pay UNF tuition. Students will be responsible for all other expenses (i.e. flight, meals, housing, etc.). See your study abroad advisor for an estimated cost for one semester at Pécs.
Note: We recommend using Oanda as a currency converter when determining your budget.
Funding
Please view our Study Abroad Funding page for information about scholarships other funding opportunities.