Bad Mergentheim, Germany
twoColumn twoLeft
Bad Mergentheim is a cozy little spa town located in the German agricultural heartland just two hours south east of Frankfurt. Enjoy what this town has to offer through its market days, parks, festivals and historical buildings. Visit any number of towns in the surrounding area to experience a variety of medieval architecture from castles to breweries. In the center of Bad Mergentheim lies renaissance era castle that was once home to the Teutonic Knights. Now it houses The Baden-Wüerttemberg Cooperative State University!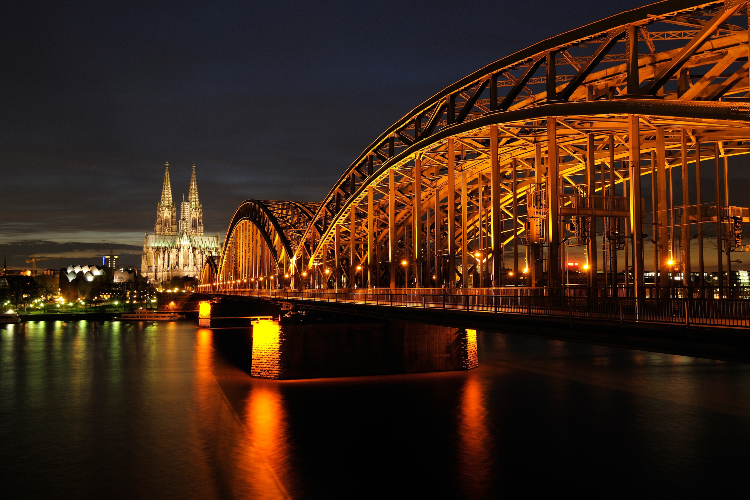 About Baden-Wüerttemberg Cooperative State University Mosbach
The Baden-Wuerttemberg Cooperative State University (DHBW) Mosbach campus at Bad Mergentheim offers a German Language and Culture Immersion Program for UNF students! Language classes take place in an actual German castle, beginning in early January and ending in late March. Upon successful completion of the intensive German language program, students will earn German language credit through the advanced intermediate level. This will complete the foreign language sequence for International Business and International Studies majors.
2 OPPORTUNITIES TO EXTEND THE GERMAN EXPERIENCE:
Participate in the

 

International Program in Business

 

taught in English after the language program ends in workshop-style 2-week modules from early April to late June
Intern with a German company through the German-American Exchange, Inc. in Germany from mid-May through mid-August.
Students should contact Coggin Study Abroad if they are interested in these opportunities.
UNF student blog at DHBW

 

- Read what it's like to be a UNF student at DHBW!
Want to hear what a fellow UNF professor has to say about Bad Mergentheim? Check out

 

this interview

 

with UNF's very own IB Director and Economics Professor, Dr. Andres Gallo!
Contact
Baden-Wüerttemberg Cooperative State University Mosbach
Campus Bad Mergentheim
Castle 2
97980 Bad Mergentheim
Tel: 07931 530-600
Anna-Magdalena Bröckl
Deputy Head of International Office
anna-magdalena.broeckl@mosbach.dhbw.de 
International Student Services
Silvia Geiβler
silvia.geissler@mosbach.dhbw.de
Iris Kilian
iris.kilian@mosbach.dhbw.de
DHBW Academics
German Language Courses
Students participating in this program will take all courses listed below:
German as a Foreign Language, Beginners Level 2* (January)
German as a Foreign Language, Intermediate Level 1 (February)
German as a Foreign Language, Intermediate Level 2 (March)
*Students who have completed Beginning German II are welcome to participate. During the first 4 weeks, these students will complete additional coursework and receive credit for lower-level Aspects of German Language & Culture instead of Beginners Level 2:
Aspects of German Culture: As more advanced German language students, students will have to give a presentation in addition to taking the first exam in the Beginners Level 2. The presentation topic will be decided on mutually between the professor and student. Moreover, depending on the level of proficiency in German, the teacher might assign other tasks to those students.
Credit & Grade Conversions
For details on grade conversions, see your study abroad advisor.  Credit conversions can be found on our Credit Conversion page.
Students are expected to take the equivalent of 12 UNF credits in the GLACIP program or 15 UNF credits while abroad for other fall or spring semester programs.
DHBW Application Process
Prerequisites
The intensive German language program must have 5 UNF students enrolled in order to run. A maximum of 8 UNF students may participate each spring semester.
Applicants must have a UNF GPA of 2.0 or above (1st semester transfer students must have a 3.0 transfer GPA or above).
Applicants must have successfully completed GER1120: Beginning German I with a "C" or higher, or demonstrate equivalent knowledge.
Application Materials
Step 1: Submit the following items directly to the Global Engagement Office (Building 10, Room 2125) not to the exchange partner or other UNF offices:
Exchange Semester Study Abroad Application Form 
Copy of valid passport 
Updated resume
DEADLINE: September 1
Step 2: Submit the following items directly to the Coggin Study Abroad Office (Building 10, Room 2125) not to the exchange partner or other UNF offices:
GLACIP Application (Do not complete until you are first accepted by UNF)
Housing Form - under "Type of Housing", select option 4 indicating that DHBW will arrange housing for you
Financial Statement 
Learning Agreement - contact your study abroad advisor with questions regarding completing the Learning Agreement
Letter of Motivation - describe your motivation for participation in this study program and state how it will contribute to your educational, career, and personal goals.
1 passport-sized photo
DHBW Housing & Cost
Housing
For the German language program, DHBW will help you find a room in a dormitory or an apartment. Rent ranges from approximately $160-$370 per month, depending on preferences. It is common to pay a deposit of one month's rent and a small contract fee.
Cost
UNF students participating in a Coggin semester exchange program will pay UNF tuition. Students will be responsible for all other expenses (i.e. flight, meals, housing, etc.). See your study abroad advisor for an estimated cost for one semester at DHBW.
Note: We recommend using Oanda as a currency converter when determining your budget.
Funding
Please view our Study Abroad Funding page for information about scholarships other funding opportunities.