twoColumn twoLeft
Rennes, France
Rennes is the capital of the beautiful and culturally diverse region of Brittany. Its many restaurants, cafes, pubs, theaters and museums contribute to its personality. The old quarter, known for its surviving cobblestone streets, combines 15th and 16th century Renaissance and medieval architecture. Of the 350,000 people in the area, the student population of 65,000 gives the city a youthful atmosphere. Located in the northwest corner of France, the city is approximately 40 miles from both the Atlantic Ocean and the English Channel and provides easy access to European travel. In addition to the metro and bus system, Rennes has an airport which makes travel simple. Where is Rennes? Two hours from Paris by train, one hour from Brussels or London by plane!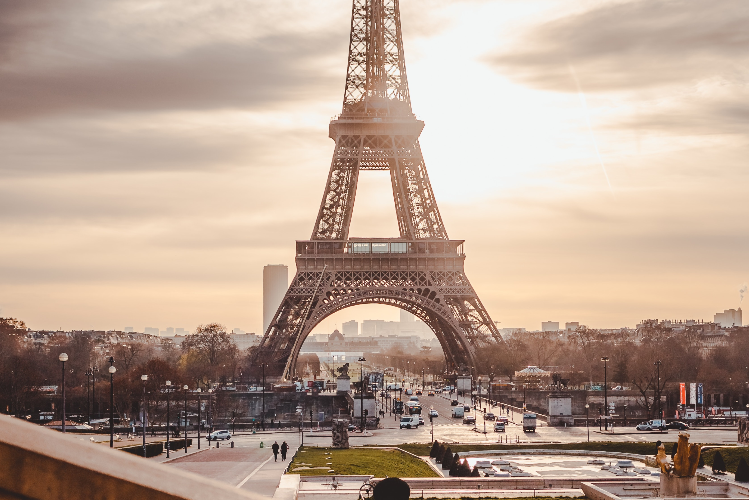 About ESC Rennes School of Business
ESC Rennes School of Business is a truly international campus with virtually all courses taught in English. Welcoming over 300 foreign students each year, much of its 1,900 strong student body is from outside of France. ESC Rennes is located in a city that is reputed to be one the best places to live in France. Undergraduate and graduate students come from all over the world to study business in English while exploring French life and culture. No French language background required.
Contact
Rennes School of Business
2, Rue Robert d'Arbissel
35065 Rennes - France
Tel: +33 (0) 2 99 54 63 63
Ms. Cristina Rodriguez-Duenas
International Mobility Officer
cristina.rodriguez-duenas@rennes-sb.com
ESC Rennes Academics
Academic Calendar
The fall semester runs from September to December; the spring semester runs from January to May. See the most recent academic calendar for ESC Rennes.
Courses
Business exchange students are eligible to take a French Language and/or Culture course offered by ESC Rennes during the semester. A placement test is organized on arrival in order to determine the student's level of French.
Credit & Grade Conversions
For details on grade conversions, see your study abroad advisor.  Credit conversions can be found on our Credit Conversion page.
Undergraduate students are expected to take the equivalent of 12-15 UNF credits while abroad for fall or spring semesters; graduate students are expected to take 9-12 UNF credits.
ESC Rennes Application Process
Submit the following items directly to the Coggin Study Abroad Office (Building 10, Room 2125) not to the exchange partner or other UNF offices:
Coggin Semester Study Abroad Application 
Copy of valid passport
Updated resume
Letter of motivation in English (1-2 pages explaining why you want to study at ESC Rennes)
1 passport-sized photo
DEADLINE: March 15 for fall semester and September 15 for spring semester
ESC Rennes Housing & Cost
Housing
ESC Rennes School of business does not have on-campus residences. However, the Accommodation Department at ESC Rennes helps the international students find suitable accommodation providing various options (student residence, private house, shared flat, homestay family).Once the students have been accepted, they will receive all the information to finalize the accommodation procedure. ESC-Rennes will provide you with apartment listings for you to arrange your accommodations. Come-On, a student group, often assists students. You will receive a detailed packet about housing in Rennes with your acceptance letter. Rent for furnished communal apartments ranges from $300-$600 per month, depending on preferences. It is common to pay a deposit of one month's rent and a small contract fee.
Cost
UNF students participating in a Coggin semester exchange program will pay UNF tuition. Students will be responsible for all other expenses (i.e. flight, meals, housing, etc.).  See your study abroad advisor for an estimated cost for one semester at ESC Rennes.
Note: We recommend using Oanda as a currency converter when determining your budget.
Funding
Please view our Study Abroad Funding page for information about scholarships other funding opportunities.