Zagreb, Croatia
twoColumn twoLeft
Zagreb is the capital city of the Republic of Croatia. For centuries it has been a focal point of culture and science and now includes commerce and industry. The city lies on the intersection of important routes between the Adriatic coast and Central Europe. Zagreb can offer its visitors the Baroque atmosphere of the Upper Town, picturesque open-air markets, diverse shopping facilities, an abundant selection of crafts and a choice vernacular cuisine. Zagreb is a city of green parks and walks, with many places to visit in the beautiful surroundings. In spite of the rapid development of the economy and transportation, it has retained its charm and relaxed feeling that makes it a genuinely human city.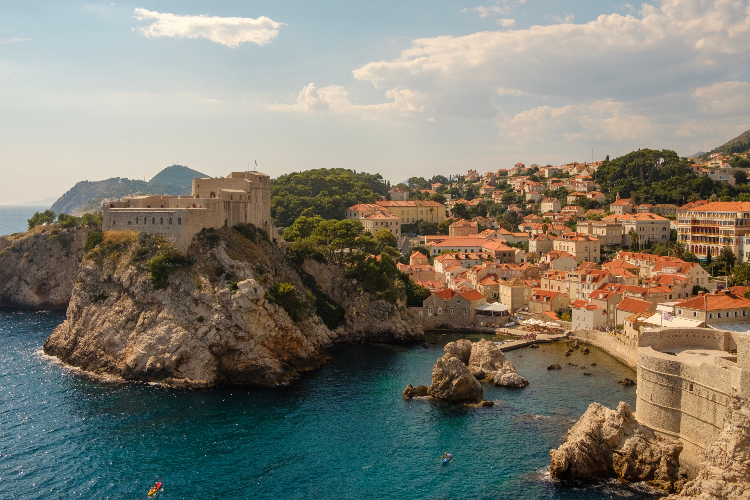 About Zagreb School of Economics and Management
The Zagreb School of Economics and Management (ZSEM) began operations in September 2002, with the enrollment of its first generation of students. This marked the beginning of a culmination of years of work towards the goal of bringing the best practices of business to Croatia and creating a business school with talented business people. in 2013, ZSEM earned the AACSB accreditation. As a result of this recognition, ZSEM placed Croatia on the world map of top business schools as only 5% of business schools are awarded this recogniztion. For 9 years, ZSEM holds Eduversal's rakings 1st place - being the best business school in Croatia. 
Contact
Zagreb School of Economics and Management
Jordanovac 110, HR 10000
Zagreb, Croatia
Tel: +385 1 23 54 154
Ms. Una Barkovic
Incoming Students Coordinator
ubarkovi@zsem.hr
ZSEM Academics
Academic Calendar
The fall semester runs from the beginning of September to January; the spring semester runs from the beginning of February to June. Students may participate in spring semester only or the fall/spring academic year.
Courses
Credit & Grade Conversions
For details on grade conversions, see your study abroad advisor.  Credit conversions can be found on our Credit Conversion page.
Students are expected to take the equivalent of 12-15 UNF credits while abroad for fall or spring semesters.
ZSEM Application Process
Submit the following items directly to the Coggin Study Abroad Office (Building 10, Room 2125) not to the exchange partner or other UNF offices:
Semester Exchange Study Abroad Application
Learning agreement 
Copy of valid passport
Updated resume
UNF transcript
Motivation letter
3 passport-sized photos
DEADLINE: March 15 for fall semester and September 15 for spring semester
ZSEM Housing & Cost
Housing
Admission to ZSEM does not include accommodation. It is up to students to find accommodation on their own, but ZSEM will provide guidance and help. ZSEM will connect students with buddies, who will provide students with assistance and feedback. ZSEM recommends the following neighborhoods, which are close to ZSEM: Maksimir, Centar, Ravnice, Donjii Grad. Apartments for rent are usually available within the range of €250-500 per month (utilities are usually not included in rent). Refer to ZSEM's website for more information. 
Cost
UNF students participating in a Coggin semester exchange program will pay UNF tuition. Students will be responsible for all other expenses (i.e. flight, meals, housing, etc.). See your study abroad advisor for an estimated cost for one semester at ZSEM.
Note: We recommend using Oanda as a currency converter when determining your budget.
Funding
Please view our Study Abroad Funding page for information about scholarships other funding opportunities.