Santiago, Chile
twoColumn twoLeft
Santiago, the capital of Chile, is located near the Andes Mountains and two hours from the Pacific Ocean. The coastline stretches for 2,500 miles. Inhabited by five million, Santiago is a modern city with colonial character and history. You can visit various parts of the city easily by subway, bus or taxi. There are wonderful travel opportunities for you outside of Santiago as well. You can visit the beach at Viña del Mar, picturesque Valparaiso, ski resorts or vineyards to try Chilean wines. One semester in Chile may not be enough time to see everything. Have you considered studying abroad for the academic year?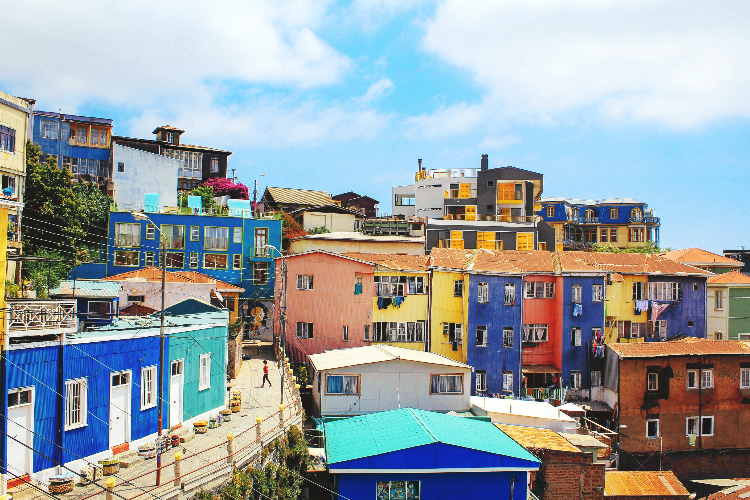 About Universidad Mayor
Universidad Mayor has approximately 8,000 undergraduate students studying at various campuses. All undergraduate courses are taught in Spanish. Cultural, academic and social student activities are supported at Universidad Mayor. All students are encouraged to organize and participate in activities. Getting involved will give you a great opportunity to make Chilean friends, learn about the local culture and practice your Spanish - you must speak some Spanish to participate.
Contact
Universidad Mayor
San Pio X 2422
Providencia
Santiago, Chile
Rene Lara
Director, International Relations Office
Tel: (56-2) 225189951
rene.lara@umayor.cl
Universidad Mayor Academics
Academic Calendar
The fall semester (or "semester 2") runs from early August to mid-December; the spring semester (or "semester 1") runs from late February to late July. 
Courses
Most business courses at UM are offered in Spanish, not in English.
UM offers a 3-credit, 1-month Spanish language course before the fall semester begins. This program costs approximately $1,200, including a host family stay. Alternatively, students may take a 2 or 3-credit Spanish language course during the semester for approximately $300. Read more (in English) about UM's Spanish language courses.
Credit & Grade Conversions
For details on grade conversions, see your study abroad advisor.  Credit conversions can be found on our Credit Conversion page.
Students are expected to take the equivalent of 12-15 UNF credits while abroad for fall or spring semesters.
Universidad Mayor Application Process
Submit the following items directly to the Coggin Study Abroad Office (Building 10, Room 2125) not to the exchange partner or other UNF offices:
Semester Exchange Study Abroad Application
Copy of valid passport
Updated resume
Motivational letter in Spanish
Letter of Spanish proficiency (preferably from a Spanish professor) stating at least B1 proficiency
DEADLINE: March 15 for fall semester and September 15 for spring semester
Universidad Mayor Housing & Cost
Housing
Universidad Mayor works with an outside provider to help you find accommodations in Santiago. Apartment rent is approximately $500 per month. U Mayor recommends staying with a host family for the semester to help improve Spanish language. Families are carefully selected. Rent ranges from $620-685 per month and includes meals. It is common to pay a deposit of one month's rent and a small contract fee.
Cost
UNF students participating in a Coggin semester exchange program will pay UNF tuition. Students will be responsible for all other expenses (i.e. flight, meals, housing, etc.). See your study abroad advisor for an estimated cost for one semester at U Mayor.
Note: We recommend using Oanda as a currency converter when determining your budget.
Funding
Please view our Study Abroad Funding page for information about scholarships other funding opportunities.