oneColumn
Inaugural Alumni Profile focuses on Anna Brosche
July 1, 2023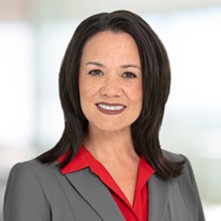 The Coggin College Alumni Profile features an outstanding alum who graduated from the UNF business college. We ask one of our great alums to answer a few questions about their career and give us some insight into themselves as people.
The inaugural Alumni Profile focuses on Anna Brosche. The Osprey alum is the Chief Financial Officer in the new administration of Jacksonville Mayor Donna Deegan. 
Brosche is no stranger to politics. The former Jacksonville City Council member also ran for mayor previously. Shortly after the final election in May, Deegan tapped Brosche to join the incoming administrative staff.
Here's the UNF Coggin College of Business Alumni Questionnaire for our first profile centering on Brosche.
Name:

Anna Broche

Company/Organization: 

Through September 30, 2023:  BDO USA, P.A.

Effective October 1, 2023:  City of Jacksonville

Position/Title: 

Through September 30, 2023:  Relationship Partner

Effective October 1, 2023:  Chief Financial Officer

Age:

51

Year Graduated: 

1993:  Bachelor of Business Administration (Accounting)

UNF Coggin College of Business

1995:  Master of Accountancy

UNF Coggin College of Business

LinkedIn: 
What's your best memory about the Coggin College of Business?  Serving as the President of Alpha Sigma Pi, the accounting club. This was such a formative time and the beginning of my serious efforts to break out of my off-the-charts introversion comfort and where I learned the joy of service. For the first time, I led others, delivered my first public speech, and raised sufficient funds to allow the organization to meaningfully contribute to the Coggin College of Business capital campaign. Professor Hubert Gill was the faculty advisor and instrumental in shaping my leadership skills.
Did you have a favorite professor and, if so, who were they and why? Dr. Jeff Michelman is my favorite professor as he was the most difficult professor I had. I often found myself frustrated by the apparent lack of direction and clarity in his instruction and vividly recall hearing fellow classmates expressing the same. In retrospect, I realize it was by design. His accounting information systems classes pushed me to build critical thinking skills and to learn to make decisions and develop plans of action while not having all the facts. Essentially, learning to be comfortable with the uncomfortable as well as listening to and trusting your gut.
What was the hardest thing or challenge during your time at the Coggin College of Business? As a military brat who moved every three years to new places in the middle of school years and having to insert myself into new classes who had already established cliques and friend groups, I was so accustomed to retreating and keeping to myself. I could have done the same in college. The Coggin College of Business provided many opportunities for me to move beyond my comfort zone and learn to be visible. From small class sizes to group projects to easy access to professors and guidance counselors to participating in clubs and networking activities with prospective employers, I was able to practice being seen and being heard.
What was your favorite thing about the Coggin College of Business? Everyone was (and is) so accessible. The Coggin College of Business meets you where you are and offers a variety of experiences that build confidence, skills, and knowledge that serve you for the rest of your life. It was such an intimate experience and not difficult to know all the professors and administrators, as well as fellow students in the program.
What piece of advice would you give to a freshman entering the Coggin College of Business? Learn to build relationships as soon as possible. Life is about relationships and the people you meet will help you go places, meet other people, identify career opportunities. In addition, you are likely taking classes with people who will be fellow leaders in high places who will be of assistance beyond your time in college.
Describe how your time at the Coggin College of Business still impacts your life and career today? The Coggin College of Business had such a tremendous impact on building the person I am today. My academic knowledge, servant leadership, critical thinking skills, and business acumen trace back to the rich and fruitful experience of my days on campus.
Tell us about you as a person:
What is your favorite hobby and why? I love reading, both for personal and professional growth and for pleasure. I am a lifelong learner and a thinker, and I appreciate reading as a tool to challenge my thinking or to escape into a great story.
What was the last film you saw in a movie theater? Top Gun: Maverick, which brought back fond memories of my late father serving in the U.S. Navy and serving on the U.S.S. Forrestal, an aircraft carrier.  
Who is your favorite band or musical artist and why? My favorite musical artist is John Mayer. I appreciate the bluesy nature of his music and watching him perform his music is a great example of someone doing what they were meant to do. I'll be attending my sixth John Mayer concert in 2023.
What is your favorite color? Green.
How do you relax? I either go to the beach and look for sharks' teeth or paint by number, both of which are very meditative. I started collecting sharks' teeth in 2014 and now have a collection exceeding 6,000. The most I've found in a single day was 257.  For Christmas 2022, I requested a paint-by-number based on memories of enjoying them when I was a kid. Back then, they came on hard boards. They now come on 16' x 20' canvas and I am now painting my seventh picture.