oneColumn
Reduced Tuition
Non-Resident Merit-Based Waiver
Non-Florida resident freshman students may be eligible for an automatic out-of-state fee waiver based on the following criteria (effective Summer 2024).
First-time-in-College/Freshman Applicants
Freshman Tuition waivers
Name
Amount
(per year)
GPA
SAT
ACT
CLT
First Coast
$14,000
3.9
1300
28
92
Atlantic
$10,000
3.7
1230
26
86
Sunshine
$6,000
3.5
1160
24
79
Latin American and Caribbean**
$1,000
3.4
1130
23
75
**scholarship
Undergraduate Transfer Applicants
Transfer Tuition waivers

 

Award amount

$6,000*

Award amount

$8,000* 

Award amount

$10,000*  

---

Transfer Level
(Credit Hours)

Minimum
High school GPA

Minimum
Transfer GPA

Minimum
Transfer GPA 

Minimum
Transfer GPA 

Lower level
(12-29)

3.0
3.2
3.5
3.8

Mid-level
(30-59)

N/A
3.2
3.5
3.8

Upper level
(60+)

N/A
3.2
3.5
3.8
* per year

Covers up to 30 hours per year (prorated based on credit)

Partial waiver, applied only to the OOS tuition

Qualifying Transfer GPA based on transferable hours
Strategic Emphasis Waiver
Students in select programs have the opportunity to take two 3000 or 4000-level courses for the tuition cost of just one course (buy one, get one). Students may be eligible for the Strategic Emphasis Waiver based on the following criteria:
Earn at least 60 credit hours towards a first bachelor's degree within

 

two academic years after initial enrollment at a Florida public postsecondary institution

Courses taken must be requirements to complete the bachelor's degree

Florida resident for tuition purposes

Tuition and fees are not being covered/waived by any other statutory waiver

Must be enrolled in one of the eligible programs: 

Accounting, 

Business Intelligence, 

Civil Engineering, 

Computer and Information Sciences (Data Science concentration only), 

Electrical and Electronics Engineering, 

Elementary Education, 

Finance, 

Information Technology, 

Mathematics, 

Physics, 

Special Education
If you are admitted to UNF and think you may be eligible for this waiver, please email records@unf.edu for next steps.
Grandparent Waiver
Eligible students with grandparents residing in Florida may be eligible for a tuition and fee waiver for out-of-state costs up to 110% of total degree hours.
Freshman applicants may request a waiver application after submitting an application for admission. Students who qualify for Florida residency should not seek this waiver. Please see the Grandparent Waiver document, as well as the Student Financial Services waivers webpage, for more information.
Eligibility requirements:
Classified as a non-Florida resident
Admitted as an undergraduate, full-time student
Minimum test scores of

1340 SAT, 29 ACT or 96 CLT
Only a limited number of waivers are available, and they are awarded on a first-come, first-serve basis.
Eligible applicants may request a waiver by completing the form below after submitting an application for admission.
Attend a UNF event!
Browse through our admission events. Advanced registration is required and space is limited.
Want to start your UNF application?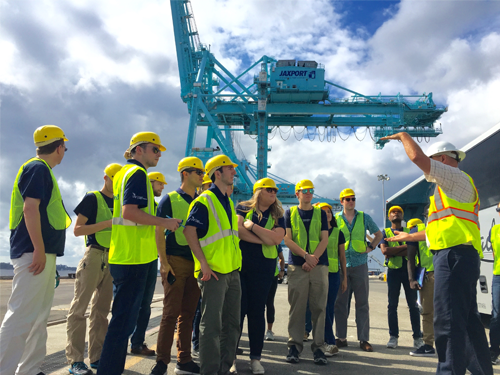 Real-World Experience
Learning doesn't just happen in a classroom. It happens in a lab. It happens while working on a community project. It happens during an internship or while doing research in the field. By the time our seniors graduate, 85% of them have taken part in real-world experiences designed to prepare them for success.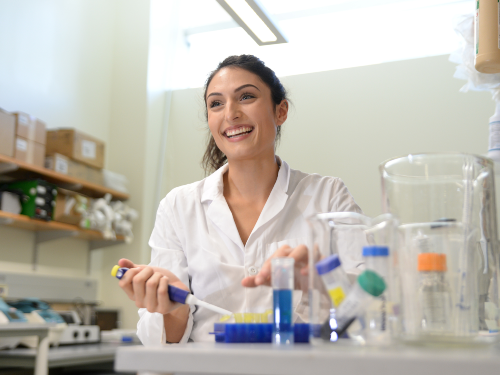 Launch Your Career
Jacksonville, Florida is a major metropolitan area, home to employers looking to hire UNF grads. In fact, UNF tops the state universities when it comes to graduates employed in Florida. UNF alumni are leading the way in Florida, and have also launched their careers all over the country and around the world.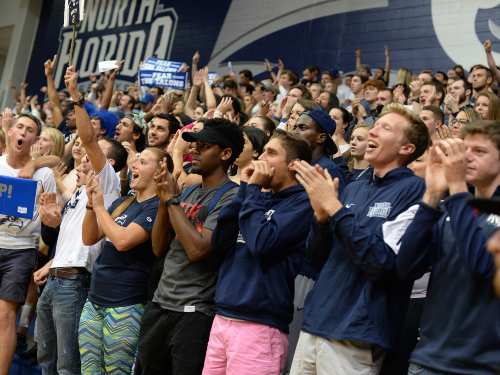 Student Life
With an enrollment of close to 17,000, UNF offers you a great campus experience. NCAA Division I athletics, over 150 student clubs, Greek life, award-winning facilities and intramural sports all add to our vibrant student life. With a focus on student success and well-being, UNF is a great place to call home.