oneColumn
Welcome to the University of North Florida!
You've been admitted! Now what?
First and foremost, congratulations on being admitted future Osprey! Now that you've been admitted, there's a few steps you need to complete to officially accept your offer to attend UNF. 
This page is your go-to guide to help you navigate the next steps and to find all of the helpful resources UNF has to offer!
Use the following links to navigate to different sections of this page for useful information.
Be sure to check all of these items off your list!
Complete as Soon as Possible:
Prior to Attending Orientation:
#1 - Clear your Registration Holds

Every new student starts off with various holds on their account that will prevent course registration. These need to be cleared at least a couple of weeks before attending New Student Orientation. You will view and clear your holds via myWings, by selecting the Holds tile.

#2 - Submit Immunization Records (MMR)

Per the State of Florida, all students born after 1956 must show proof of immunity to MMR (measles, mumps, rubella). It can take 7-10 business days for your documentation to be processed. This requirement is also a registration hold, so it is very important to submit your documentation several weeks before your scheduled New Student Orientation.

#3 - Register for Parent and Family Orientation

At UNF, we feel our students' parents and families play a vital role in their college success. During the Parent and Family Orientation program you will learn about UNF and the many programs available to your student. Learn more and sign up via New Student Orientation.
After Attending Orientation:
#1 - Purchase a Parking Permit

If you plan to have a car on campus, you must purchase a parking permit. You will receive more information about parking on campus during New Student Orientation. For students starting in spring or summer, permits will be available after you register for classes. fall parking permits become available in mid-to-late July.

#2 - Submit Final/Official Transcripts

After you have graduated, you must submit an official transcript from your high school and/or college showing all final grades and your graduation date. You must also submit official score reports (from the original testing agency) for all AP, IB or AICE exams.
Financial Aid Reminders
Apply early! For the best financial aid and scholarship package, complete your FAFSA as soon as possible.
Common mistake warning: If you plan to receive state or federal financial aid (including Florida Bright Futures), we must have a valid and accurate date of birth and Social Security Number (SSN) on file. This is a common error that prevents us from being able to access your FAFSA and package your financial aid.
Check your status regularly and submit documents in a timely manner.
Starting in Summer? Students starting with us during the summer term will need to complete the FAFSA for the current and upcoming academic years (two different FAFSAs).
Your Steps to Aid Checklist
Complete the Free Application for Federal Student Aid (FAFSA)
Complete the FAFSA online at studentaid.gov
Use UNF's school code: 009841
Your FAFSA should be received by our Student Financial Aid office within 4-7 business days
TIP: The FAFSA opens in December for the following academic year. Many awards have limited funding available. Students are encouraged to complete their FAFSA by UNF's financial aid priority deadline, January 15, or sooner.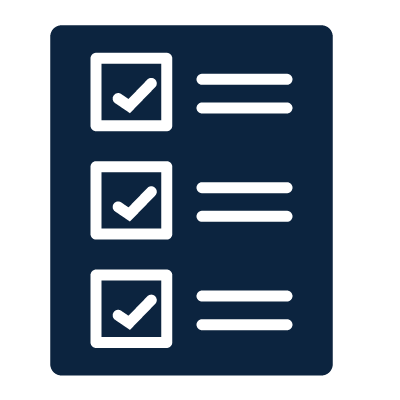 View your award and submit required documents
Log in to your myWings account (a couple of weeks after completing the FAFSA)
View your estimated financial aid awards
Check for outstanding financial aid document requirements
TIP: Submit all requested documents as early as possible to avoid disbursement delays. Your financial aid will not disburse if you have outstanding financial aid requirements.
Allow time for processing of required documents
The Office of Student Financial Aid will process received documents within 3-5 days
It is not unusual for additional documents to be requested during this process
TIP: Stay on top of required documents and financial aid status alerts by checking your UNF email and myWings account daily.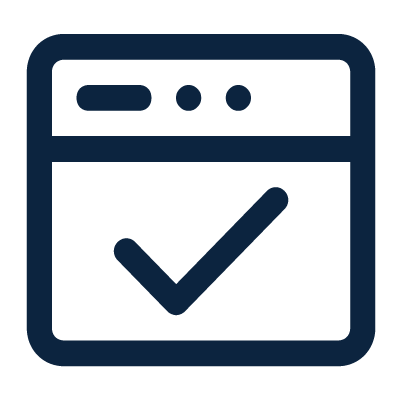 Accept your award
Log in to myWings to accept or decline your awards
Most grants and some scholarships will be accepted for you automatically
You must choose to accept or decline student loans
TIP: If you accept Federal Direct loans, you should immediately complete the mandatory Entrance Counseling and e-sign your Master Promissory Note (MPN) to avoid delays in disbursement.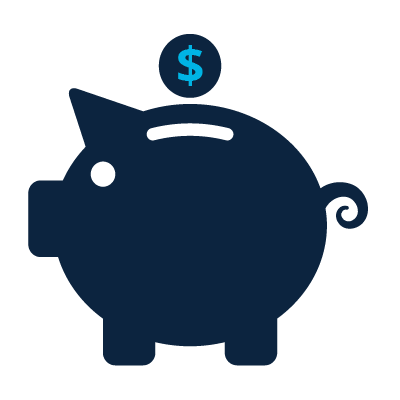 Set up Direct Deposit
Log in to myWings to set up your direct deposit
Sometimes, your financial aid may be more than needed to cover your costs. If this happens, you will receive a financial refund approximately two weeks after the first day of class.
TIP: Financial aid and financial aid refunds cannot be disbursed until all required documents are received, processed and satisfied. To avoid a delay, be sure to have all of your requirements cleared and satisfied prior to the first week of the semester.
Late January
Spring financial aid will disburse approximately two weeks after class begin
Late May
Summer A and C financial aid will disburse approximately two weeks after classes begin
Mid-July
Summer B financial aid will disburse approximately two weeks after classes begin
Early September
Fall financial aid will begin disbursing approximately two weeks after classes begin
December
FAFSA
 opens for the following academic year
Helpful Financial Aid Terms
Financial Aid – Money awarded to you to help pay for college.
Scholarships – Awards that do not need to be repaid and may be awarded based on merit, talent, financial need, or a combination.
Grants – Awards that are typically based on financial need and do not need to be repaid. Typically awarded on a funds-available basis each year.
Loans – A form of financial aid that must be repaid.
Work-Study – A need-based, federally-funded program which allows eligible students to earn money to help pay for education expenses through flexible, part-time jobs.
Financial Aid Verification – A process to confirm that the information provided on the FAFSA is accurate.
Estimated Family Contribution (EFC) – A calculation based on information provided on the FAFSA used to determine need-based financial aid awards.
Cost of Attendance (COA) – An estimate of the yearly expenses you can expect to incur while attending UNF. Used with your EFC to determine financial need for awarding purposes.
Applicant Portal Quick Guide
Once you are a fully-enrolled student at UNF, our myWings student portal will be your go-to place as an Osprey. Until then, some tasks will be completed in your applicant portal while others will require you to utilize myWings. Here is a quick guide to help you figure out where you need to be.
| | |
| --- | --- |
| Check admissions status | Applicant Portal |
| View/submit outstanding admissions documents | Applicant portal |
| Register for New Student Orientation | myWings |
| View next steps checklist | myWings |
| View Registration Holds | myWings |
| Apply for Scholarships | myWings |
| Declare Florida Residency for Tuition Purposes | myWings |
| Clear Registration Holds | myWings |
| Access UNF Email | myWings |
| View Financial Aid Documents | myWings |
| Submit Financial Aid Documents | myWings |
| Submit a Meal Membership Contract | myWings |
| Register for Courses | myWings |
| View/Pay Your UNF Bill | myWings |
| Apply for the Hicks Honors College | unf.edu/hicks |
| Register for a Campus Tour or Event | unf.edu/visit |
| Submit a Housing Contract | unf.edu/housing |
Step Two
Click Login to myWings
If this is your first time logging in, click the Login Help link to get started
Step Three
Sign in using your UNF email address
Your UNF email address is your student ID number @unf.edu
Example: n012345678@unf.edu
Step Four
Enter your password
If this is your first time logging in, or if you have forgotten your password, click the Login Help link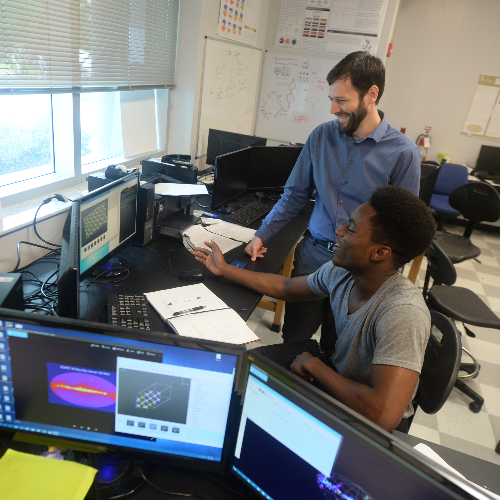 Technology Resources for Ospreys
As a student, you will have access to a wide range of technical resources to help you succeed. Here are just a few examples:
Adobe Creative Cloud
LinkedIn Learning
Microsoft Teams
Office 365
OneDrive
Virtual Labs
Zoom
Having trouble logging into myWings?
Contact the UNF ITS Help Desk at (904) 620-HELP or helpdesk@unf.edu