Academic Activity Report for Deans and Chairs
oneColumn
For details about what academic activity is and what is considered an academic activity, please review our Academic Activity webpage. The below information only outlines instructions for running the academic activity report.
The Academic Activity Course Report can be used by College Deans and Department Chairs to reference Academic Activity Tracking. Using this report, either all sections in a term or individual sections in a term can be pulled to identify missing Academic Activity.
Step 1
From the Employee Services tab in myWings Self-Service, select UNF Administrative Applications.
Step 2
Select SIS Reports.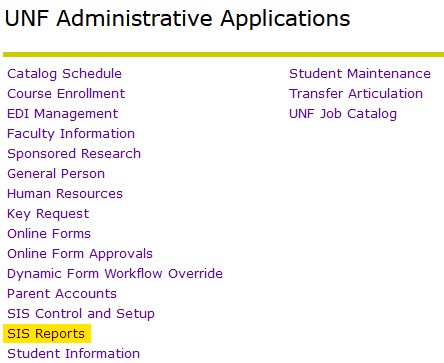 Step 3
Select Web Reports.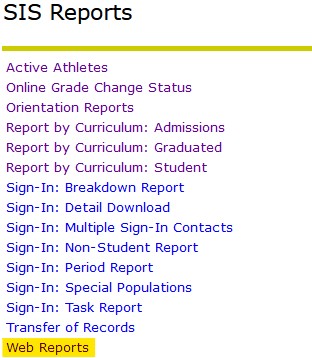 Step 4
Select the Academic Activity Courses link under the Records Reports section.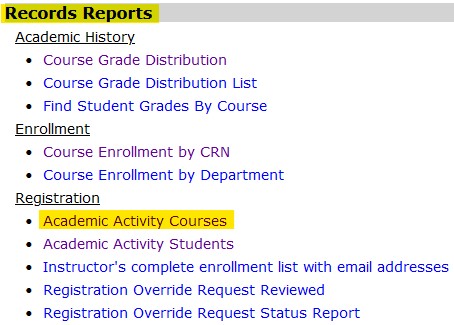 Step 5
For a complete list of sections, select the current Term and click Submit/Refresh. To look at a specific section, enter the CRN and click Submit/Refresh.

Step 6
The report can be sorted by clicking on each of the columns on the webpage or the report can be exported to Excel.

Questions or complications? Please contact the Office of Records and Registration at records@unf.edu.