twoColumn twoLeft
2021 UNF Physics Photo Contest
Submit your pictures today to the University of North Florida Physics Photo Contest. To compete in the contest, you must submit your photo to j.t.haraldsen@unf.edu by October 22. Your photo must demonstrate/encompass/involve a concept of physics. These can be in any category of picture (natural or contrived). Animated and/or digitally edited images are NOT allowed. However, photos that are a combination of multiple photos are acceptable. All votes for the top photos will be verified. Fake or robot votes from fake accounts will be disqualified.
Along with your photo, please include a title and a small description (2-3 sentences) of the physical concept involved in the photograph, your name and school/institution, and corresponding address (or email). Furthermore, photographs must be owned by the participant, original, and cannot be found online. One photo entry per person.
Natural photos are those that involve everyday situations that may demonstrate a variety of physics concepts.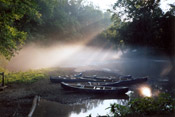 Contrived photos are those that are set up to show a particular physics concept or related set of concepts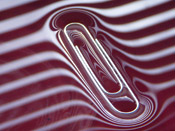 Above images and definitions from the American Association of Physics Teachers
Who can enter?
This contest is open to any and all students in the greater Jacksonville area (Jacksonville, Jacksonville Beach, and surrounding counties). This includes college, high school, middle school, and elementary school students. Middle and elementary school participants should have their parents submit their entry or have a class entry through their teacher.
How will judging work?
All entries will be evaluated by a committee of UNF Physics Faculty. From the original entries, the UNF Physics Faculty will choose the top 10 photos to go to the final round. In the final round, the photos will be uploaded to the UNF Physics Facebook Page. The photos will then be voted on by the fans and followers of the UNF Physics Facebook Page. The only metric for votes is how many likes and reactions the photo gets! In the event of a tie, the photo with the largest reach on Facebook will win**.
What is the take away?
There will be a 1st, 2nd, and 3rd place award. The awards will be a $50, $25, and $10 gift card for Amazon.com, respectively. There will also be a $25 gift card prize for the faculty and staff pick.
Submission Period: September 1 through October 22
Finals on Facebook: November 1 through November 12
Winners announced : November 15 (possibly earlier depending on votes)
Submit to: Dr. Jason T. Haraldsen, j.t.haraldsen@unf.edu
Subject line: UNF Photo Contest
UNF Physics reserves the rights to post and use photos on Facebook and other social media outlets, as well as in other media outreach for the department and university. Photographs must be owned by the participant, original, and cannot be found online. By submitting a photo, you are agreeing to these terms.
This is competition is on an honor system. Therefore, it is expected that all participants will act fairly and not tamper with votes (this includes purchasing of votes and reactions). If a photo is suspected of this, then it is possible that their photo may be disqualified. Votes should be from real accounts.