oneColumn
J. David Lambert Memorial Environmental Scholarship
J. David Lambert, Ph.D., passed away Sept. 8, 2021, at the age of 63. He was an associate professor of geographic information systems (GIS) in the Coggin College of Business whose impact at UNF spanned decades. Lambert was a dedicated faculty member and accomplished researcher, yet most notably served as a passionate mentor who wanted to help every student succeed academically and professionally. There is no doubt that his legacy will live on through the countless lives he touched and the students who benefited from his generosity and commitment.
In recognition of Lambert's contribution to the students of UNF, a scholarship was established in his name by his family and friends. The scholarship will honor his legacy and will be awarded to students with an expressed interest in sustainability and GIS, both topics about which Lambert was passionate.
Scholarship Information
The J. David Lambert Memorial Environmental Scholarship provides a $1,000 scholarship (split between fall and spring semesters) to students who have demonstrated a commitment to the environment through active engagement in environmental initiatives either on campus or in the community.
The scholarship is open to all junior and senior undergraduate students enrolled in the environmental studies minor. Students must be enrolled full-time (12-credit hours) and have a GPA of at least 3.0.
Apply for the J. David Lambert Memorial Scholarship
Remembering J. David Lambert, Ph.D.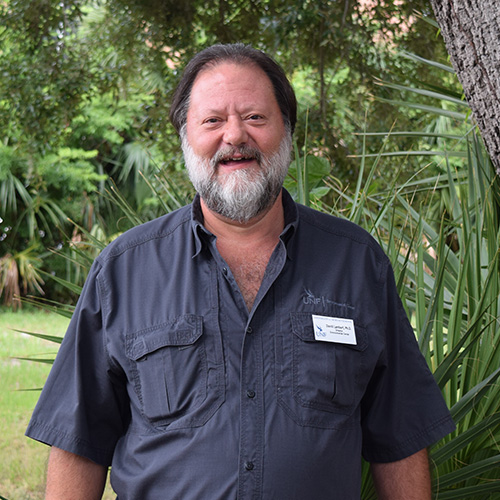 Lambert first came to UNF as a visiting faculty in College of Computing, Sciences and Engineering after completing his Ph.D. in urban and regional planning from the University of Florida. Over the next 20 years, he would become a tenured faculty, establish the Environmental Monitoring, Mapping, Analysis, and Planning Systems Lab (EMMAPS), conduct cutting edge research and share his passion for GIS, conservation and sustainability with countless students. 
Lambert was also instrumental in the establishment of the Environmental Center, which is now the Institute of Environmental Research and Education. His experience with the success EMMAPS Lab was instrumental and he made important contributions to the strategic vision of the Institute and provided opportunities for collaboration during its formative years. In 2014, he was nominated by his peers to serve as director. He brought vision and energy to the Institute, while always keeping a priority on serving students, faculty and the community. 
One of Lambert's proudest accomplishments as director was the establishment of the Environmental Leadership Program (ELP), which provides students scholarships to complete community-based projects. He wanted to create a program that would train the next generation of environmental leaders, while also empowering students to make real contributions to their community. Lambert shared his vision for the ELP with university and community leaders. In 2015, with the support of the Cummer Family Foundation, the ELP became a reality. 
To continue the great work Lambert began at UNF, and to make a difference in the life of a UNF student, please consider supporting the J. David Lambert Scholarship with a gift today.