Community Council
oneColumn
The Institute of Environmental Research and Education (IERE) Community Council was established  to provide an opportunity for community and industry leaders to contribute to the mission of the IERE. All programs supported by the IERE rely on external funding, including donations and grants.
The Community Council will assist in the identification and cultivation of donors to raise critical support for scholarships, research, and program development. Members of the Community Council will assist in raising the profile and success of the IERE and its students within the community. The continued active and involved participation of each member will ensure the Community Council's success and prove to be a distinguishing feature of the IERE.
Community Council Members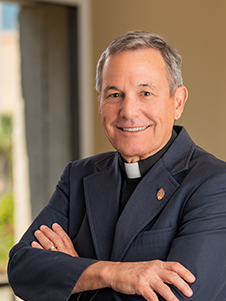 The Rev. Cn. Allison DeFoor
North Florida Land Trust
Allison DeFoor is a seventh-generation Floridian who serves as interim North Florida Land Trust President.  He has been actively engaged in conservation as a trustee of the Florida Audubon Society, the Florida Land Trust Association, and 1000 Friends of Florida. In addition, he was Florida's Everglades Czar, and in 2014, he co-chaired the passage of Amendment 1, which passed with 70% of the vote in Florida and authorized the most significant land protection efforts in world history.
Allison is also an Episcopal priest who has degrees in law, criminology, and theology. His background in criminal justice includes having been a prosecutor, public defender, judge, and the elected Sheriff of Monroe County.
In addition, Dr. DeFoor served as a law professor at the University of Miami, a member of the Board of Governors of the Florida Bar, and a trustee of numerous boards, including the Florida Chamber Foundation, Florida Historical Society, Associated Industries of Florida, and Florida Tax Watch. In 1990, Dr. DeFoor ran for Lieutenant Governor of Florida as Governor Bob Martinez's running mate. Upon moving to Jacksonville in 2015, he was invited twice to become a member of the Florida Times-Union newspaper editorial board. In Jacksonville, he has served on the boards of Operation New Hope, the Jacksonville Historical Society, Memorial Park Associations, and the FSCJ Foundation.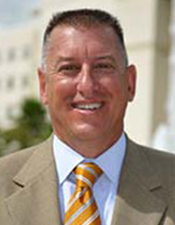 Chuck Ged
Advanced Environmental Laboratories
Chuck Ged '86 is the owner of Advanced Environmental Laboratories (AEL), which is headquartered in Jacksonville and has six additional locations in Florida. AEL is a state and federal certified environmental testing laboratory specializing in the analysis of drinking water, wastewater, groundwater, soil, and hazardous waste.
Chuck is a graduate of the University of North Florida and received his B.S. degree in chemistry.
Chuck's background includes seven years with the Jacksonville Electric Authority (JEA) and five years with commercial labs in Jacksonville before starting AEL. At AEL, he is responsible for the overall operations and direction of the company.
In 2007, Chuck and his wife Jennifer established the Ray Bowman endowment in honor of UNF Chemistry Professor Dr. Ray Bowman, who was also the founding director of the Institute of Environmental Research and Education (IERE). The endowment supports the IERE with funding for research, scholarships, curriculum development, etc. Chuck also supports chemistry majors through the Mr. and Mrs. Charles M. Ged Sciences Scholarship. Chuck is a big UNF basketball fan and has gone on several trips with UNF Athletics teams to attend away games.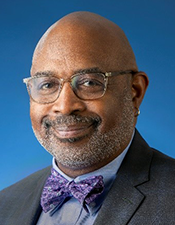 James Richardson, II
City of Jacksonville Environmental Protection Board
James A. Richardson, II is a native of Jacksonville.  Since April 2012, he has worked with the City of Jacksonville as Program Administrator for the Jacksonville Environmental Protection Board which has regulatory authority for environmental issues within Duval County with a focus on air, odor, noise, and water.  In this capacity, he ensures compliance with Open Government and Sunshine Laws for the volunteer board and oversees their education and outreach program.  He represents the JEPB in the community and state.  
With a common theme of engaging people, James has had a successful career that has also led to several volunteer opportunities and community leadership roles.  He currently serves as a member of the Board of Trustees for the Cummer Museum of Art & Gardens, is President of the Board of Directors for the Florida Local Environmental Resource Agencies (FLERA), Vice-Chair of the Northeast Florida Clean Fuels Coalition, a member of the JASMYN Properties Board, a member of the Northeast Regional Council of Leadership Florida and a member of the Leadership Florida Special Council on Equity, Equality and Justice.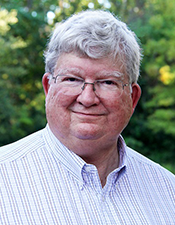 Rhodes Robinson
Environmental Services, Inc.
Rhodes Robinson is a wildlife biologist, Certified Environmental Professional, and Professional Wetland Scientist. He is Principal at Environmental Services, Inc., an ecological consulting firm with headquarters in Jacksonville, which he founded and directed as CEO.  During his career, he has conducted environmental studies throughout the Southeastern United States and Eastern Caribbean on over 1,000,000 acres of land. He has extensive experience in large-scale planning and permitting projects, conducting and coordinating master plans, developments of regional impacts, environmental impact statements, and mitigation banks. 
In addition to Rhodes council representation, he actively participates in IERE environmental projects scheduled to increase student involvement, awareness, and education.  He and his wife, Sarah, call Jacksonville home.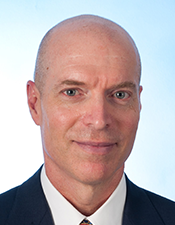 Jim Schwarz
James "Jim" Schwarz works with business leaders, organizations, and business groups enabling them to achieve their strategic goals. His approach to coaching and consulting combines this pragmatic business experience with his intuitive nature to provide actionable insights. Jim often helps organizations going through structural and cultural change including merger and acquisition, re-structuring, senior leadership transitions, strategy shifts, personnel up-skilling and implementing a new company vision.
Jim lives in Jacksonville, Florida with his wife Trisha Meili. He is a passionate outdoors enthusiast and loves to fish, kayak, hike, and run.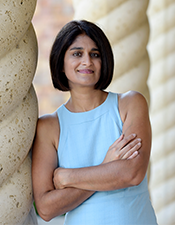 Neera Shetty
PGA Tour
Neera Shetty currently serves as Executive Vice President – Office of Social Responsibility & Inclusion/Deputy General Counsel for the PGA TOUR.  She has been with the PGA TOUR since January of 2008.   As the leader of the Office of Social Responsibility & Inclusion, she oversees the TOUR's efforts with respect to diversity, equity and inclusion as well as its efforts with respect to environmental sustainability.  She also is the chair of the TOUR's Inclusion Leadership Council. 
As Deputy General Counsel, she is responsible for advising on all legal matters including international, employment, litigation, and immigration issues for the PGA TOUR and the Tournament Players Clubs throughout the TPC Network.  Prior to joining the PGA TOUR, Ms. Shetty was a partner in the labor and employment department of McGuireWoods LLP in its Jacksonville, Florida office. 
Neera received her undergraduate degree (B.A.) from Duke University and her law degree (J.D.) from the University of Texas School of Law.  She is a member of the Florida and Texas bars.
David Strickland
David Strickland, a native of Daytona Beach, Florida, retired from EverBank in 2013 after 42 years in banking. He served in senior management positions at Trust Company of Georgia, Barnett Bank of Florida and EverBank, where he was the founding president and CEO. He was the interim President and CEO of the Jacksonville Symphony in 2019, where he has been a Board member since 2012 and currently serves as Chairman of the Board. His other current activities include Chairman of the Jacksonville University Public Policy Institute and board member of the Cummer Museum and the Marine Science Research Institute. He served as chairman of the World Affairs Council of Jacksonville from 2016 to 2018 and currently serves as its advisory council chair. Strickland's prior community and educational service includes being chair of Habitat for Humanity of Jacksonville, the North Florida Land Trust, the Youth Crisis Center Foundation and positions on the boards at Stetson University and the Coggin College of Business at the University of North Florida. He has degrees from Emory University, Rutgers University and the Harvard Business School.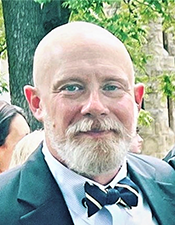 Todd Vencil
Vulcan Materials Company
Todd Vencil is Vulcan Materials' vice president and general manager for Florida, the Bahamas, and the U.S. Virgin Islands. Based in Jacksonville, he is responsible for Vulcan's 17 production and distribution locations in peninsular Florida, from which Vulcan quarries, processes, and sells crushed limestone, granite, and sand for use in construction, shoreline protection, beach renourishment, and other applications.
Vulcan is committed to responsible environmental stewardship at its locations and in its communities. Among many other recognitions, the company earned a Gold Award for Community Excellence from the National Stone, Sand & Gravel Association as well as Wildlife Habitat Council Conservation Certification in recognition of its management, conducted alongside the Santa Fe Audubon Society, of a 63-acre rookery on a former sand mine site adjacent to its Grandin Sand Plant in Melrose, Florida.
Todd graduated from the University of Virginia with a B.A. in philosophy and English literature, and is a CFA charterholder. He also serves on the board of the Florida Transportation Builders Association.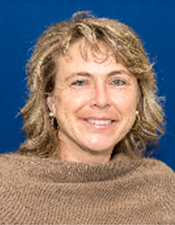 Christine Wentzel
St. Johns River Water Management
Christine Wentzel is a Regulatory Manager with the St. Johns River Water Management District.  She has been with the District for over 28 years and worked in the private sector as an Environmental Consultant prior to coming to the District.  She attended Flagler College for two years and then completed her BS in Biology at the University of North Florida.  As a Regulatory Manager, she reviews and supports a team of Regulatory Scientists and Engineers that review Statewide Environmental Resource Permit (SWERP) applications for a variety of development types and mitigation banks for compliance with state statutes.  This includes review of wetland delineation, wetland impact assessment, mitigation and management plan evaluation and coordination with applicants, local municipalities and the public.  Christine has served as both a factual and expert witness in Administrative Hearings.  Personally, Christine has been married for 29 years and has two grown sons.  She currently serves as the Chair for the Administrative Council and Serve Team at her church in northwest St. Johns County and actively volunteers whenever possible.  She enjoys being outdoors, reading, exercising and spending time with her family and friends.