Faculty Executive Board
oneColumn
The Faculty Executive Board provides strategic guidance for Institute of Environmental Research and Education (IERE). The board is comprised of members from all six UNF colleges with additional at-large members.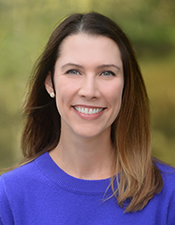 Amber Barnes, Ph.D.
Brooks College of Health
Amber Barnes, Ph.D. is an assistant professor in the Department of Public Health, Brooks College of Health at the University of North Florida. Dr. Barnes teaches courses related to environmental health, global health and global health: water, sanitation and hygiene. Her research is focused on the prevalence of zoonotic enteric parasites in humans, animals and their shared environment using a One Health approach. She also investigates individual and household risk factors for zoonotic disease exposure surrounding water, sanitation and hygiene services and behaviors as well as human-animal contact related to culture, agriculture and gender roles.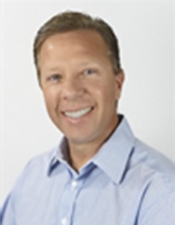 Chris Baynard, Ph.D.
Coggin College of Business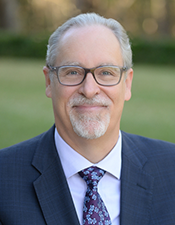 Jeffrey Chamberlain, Ph.D.
Hicks Honors College
Dr. Jeff Chamberlain, Dean of the Hicks Honors College since 2017, is a historian of early modern England. He became invested in environmentalism and sustainability when he was director of the Meijer Honors College at Grand Valley State. There he co-taught a sequence of courses (with an engineer and marketing professor) called Social Product Design and learned in the process how critical environmental issues are for the future of mankind. He has been a strong supporter of the Environmental Center (now IERE) since he came to UNF. Starting in 2019 he has annually taught an Honors first-year experience course at UNF called Self and Society, where students focus on the UN Sustainable Development Goals, and emphasizes the ones on Climate Change and Sustainable Development.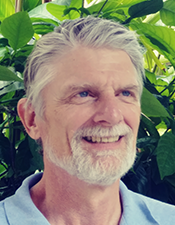 Charles E. Closmann, Ph.D.
College of Arts and Sciences
Dr. Charles Closmann is an Associate Professor in the Department of History. His research and teaching focus on such topics as environmental justice, the ecological history of the St. Johns River, and the relationship between war and the environment. In addition to contributing to the annual State of the River Report and a project on environmental justice in Jacksonville, he is writing a 50th Anniversary History of the University of North Florida. Dr. Closmann also serves as a mentor for environmental studies students at the University of North Florida.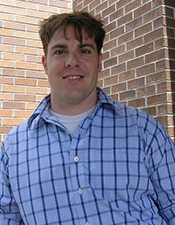 Raphael W. Crowley, Ph.D.
College of Computing, Engineering and Construction
Raphael Crowley is an Associate Professor in Civil, Coastal, and Port Engineering in the School of Engineering who is affiliated with the Taylor Engineering Research Institute. Dr. Crowley's research is usually under the umbrella of "coastal resiliency." Ongoing work includes projects involving underwater noise during pile driving associated with bridge construction (sponsored by the Florida Department of Transportation [FDOT]), using geomicrobial processes to strengthen shorelines (sponsored by the UNF Foundation), and construction of artificial oyster reefs (sponsored by IERE with support of the National Parks Service). Past projects have included a study about wave forcing on beach houses during Hurricane Michael (sponsored by the Florida Building Commission), projects related to erosion around coastal bridge foundations (mostly sponsored by the FDOT), and development of a maritime management plan for Duval County (sponsored by the City of Jacksonville). Dr. Crowley has also been involved in water erosion design associated with several relatively high-profile projects including the Mario Cuomo Bridge in Tarrytown, NY, the McMicken Dam in Surprise, AZ, the Chacao Channel Bridge in Chile, and the Port of Singapore. Dr. Crowley teaches several courses in civil engineering related to water, fluids, coasts, and ports like Fluid Mechanics, Coastal Structures, Computational Fluid Dynamics, Port and Harbor Engineering, Water Wave Mechanics, and Coastal Processes. Dr. Crowley's MS in Coastal and Port Engineering and Ph.D. in Civil Engineering are both from the University of Florida in Gainesville, FL while his BS in Civil and Environmental Engineering is from Bucknell University in Lewisburg, PA.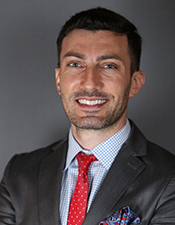 Josh Gellers, Ph.D.
College of Arts and Sciences
Dr. Josh Gellers is Associate Professor of Political Science and Public Administration and Director of the MA in International Affairs program at UNF. He is also a Research Fellow of the Earth System Governance Project, Expert with the Global AI Ethics Institute, and former Fulbright Scholar to Sri Lanka. His research, which has been cited in UN and EU reports, focuses on environmental governance, rights, and technology. He has received the Outstanding Undergraduate Teaching Award, Outstanding International Leadership Award, and Outstanding Faculty Scholarship Award from UNF, been named Green Teacher of the Year by the U.S. Green Building Council Florida (Northeast Florida Region), and received the Environmental Achievement Award from the Jacksonville Environmental Protection Board. He is the author of The Global Emergence of Constitutional Environmental Rights (Routledge 2017) and Rights for Robots: Artificial Intelligence, Animal and Environmental Law (Routledge 2020).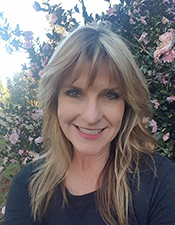 Katrina Hall, Ph.D.
College of Education and Human Services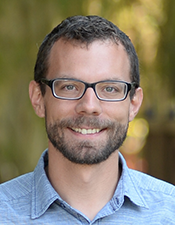 Nathan Kunz, Ph.D.
Coggin College of Business 
Dr. Kunz is an Associate Professor of Operations Management in the Coggin College of Business. He holds a Ph.D. in Management (Operations Management) from the University of Neuchâtel, Switzerland and a Master of Science in International Business Development from the same university. His undergraduate degree was in Engineering (Automotive Technology). At UNF he teaches courses in Operations Management, Management Science and Modeling at the undergraduate and graduate level. He is the Program Director of the Master of Science in Business Analytics. Before joining UNF, he was a Postdoctoral Research Fellow at INSEAD, France. Before his academic career, Dr. Kunz worked as Deputy Director and Director of Operations at the Digger Foundation, a Swiss charity manufacturing humanitarian demining machines. His research focuses on various aspects of sustainability, including humanitarian operations, modern slavery in supply chains, extended producer responsibility and recycling. His research has been published in journals such as the Journal of Operations Management, Production and Operations Management Journal, California Management Review, International Journal of Operations and Production Management, International Journal of Production Economics, Journal of Industrial Ecology and in outlets such as The Conversation and The Academic Minute.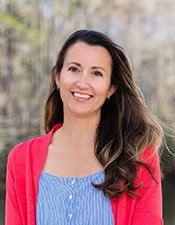 Erin Largo-Wight, Ph.D. — Director
Brooks College of Health
Dr. Erin Largo-Wight is a professor in the Department of Public Health and the Director of the Institute of Environmental Research and Education. Dr. Largo-Wight earned a B.S. from University of South Florida, M.S. from University of Delaware, and a Ph.D. from the University of Florida in Health and Human Performance with a minor in Psychology and graduate certificate in Environmental Education and Communication.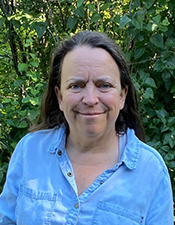 Kelly Smith, Ph.D.
College of Arts and Sciences
I have been and UNF since 1999 and have always had a strong interest in the health of our coastal environment, both through my scholarship and teaching. This includes better understanding human impacts on these coastal systems. In the past I was involved in ecological restoration projects in Delaware Bay and the Hackensack Meadowlands near New York City. Now my focus is on the estuarine systems in Northeast Florida. My current research focuses on best practices for fish habitat restoration and improvement of water quality. I am especially interested in the role different habitats such as oyster reef, salt marsh, and mangrove systems have on fish and benthic macro-faunal assemblages. I am currently working on projects that evaluate impacts of different methods of shoreline restoration on fish habitat use and abundance. Much of my research has direct implications for management and conservation of estuarine habitats and resources.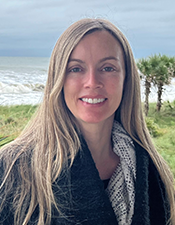 Heather Barnes Truelove, Ph.D.
College of Arts and Sciences
I am a psychologist with specializations in social psychology, environmental psychology, and experimental psychology. My current research projects focus on the mechanisms underlying environmental behavior and interventions to encourage environmentally friendly actions.