oneColumn
Viewing Team Calendars in Outlook
Each University employee now has access to view the group outlook calendarsof colleagues that report to their supervisor and the team that reports to them. This feature is convenient for coordinatingstaff meeting times by providing the ability to quickly view multiple calendars with a single step.
Only Outlook on Windows devices have access currently. It is not currently available on Mac or Web versions of Outlook.
To view this in Outlook:
Open the Calendar
On the Home tab, select the "Add Calendar" option in the top menu bar.
Select Show Manager's Team Calendars or Show Team Calendar

Use the Organization tab in Teams and Outlook
The Organization tab shows the org chart for your company, so when you're having a one-on-one conversation with someone, you can see who they report to and who reports to them. You can also search for other people while you're there to see where they appear in the chart.
On the individual's Teams profile select the organization tab in the top menu.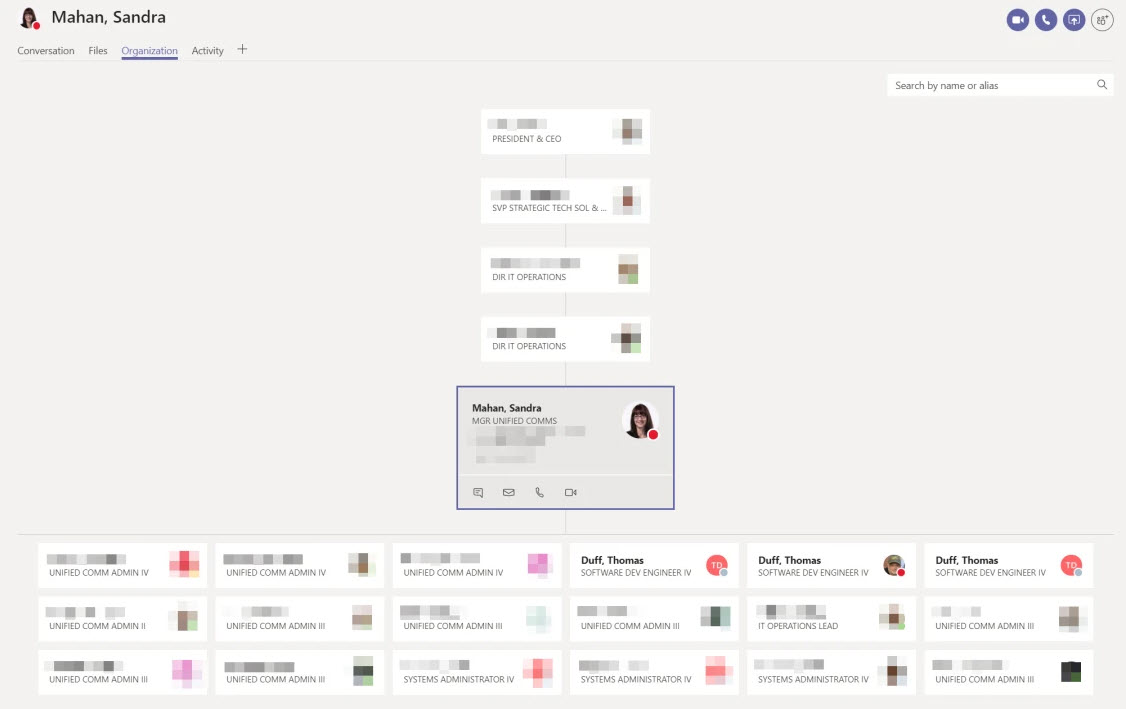 For Outlook select the individuals contact card and the organization tab