oneColumn
Accessing the Parent Portal
UNF students have the option to give their parents access to the following through the Parent Portal:
Academic Standing History
Account Information
Demographic Information
Financial Aid
Registration Holds and Appointments
Student Schedule
Student Transcript
Term Grades
View and Pay Bills
To setup access, students must first grant access through their account. Parents will receive an email invitation to accept and complete setup. Two-factor authentication (using the DUO app) is required to access the account.
Parental access expires on December 31 every year. Students will have to repeat this process each year to restore access.
1: Student Grants Access
---
How do I get access to my student's information?
Your student will need to provide you access through myWings:
Go to the Banner Student Self-Service tile (in myWings)
On the Student tab, click the "Student Records/Services" link
Select "Parent Access", then "Add Parent"
Click "Create Account Invitation" Link
Fill out the online form and click "submit"
Your student will receive an email that they will need to forward to you.
Your student starts the process for access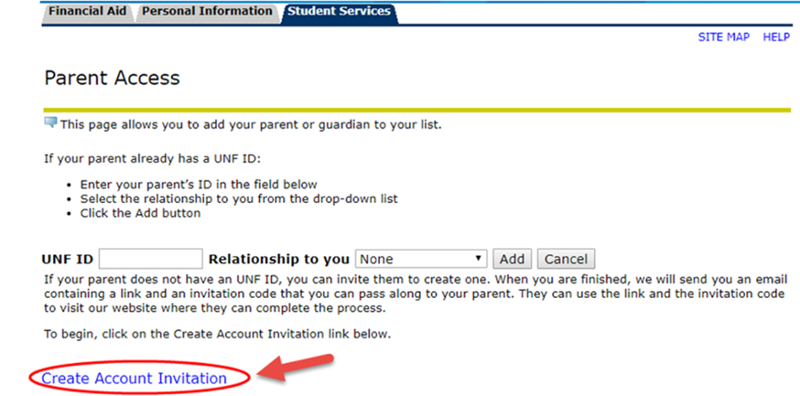 Your student will select "Finish" and receive an email.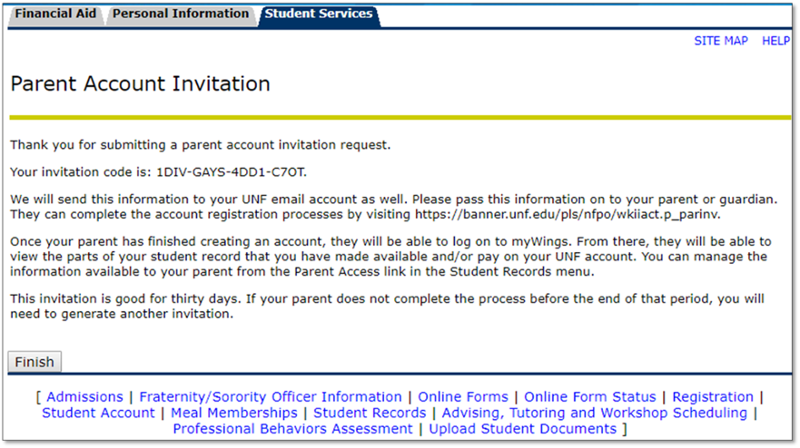 Student Receives Email - Forwards to parent - Parent selects the Link to Finalize
IMPORTANT! Your student needs to forward the email to you to complete the process.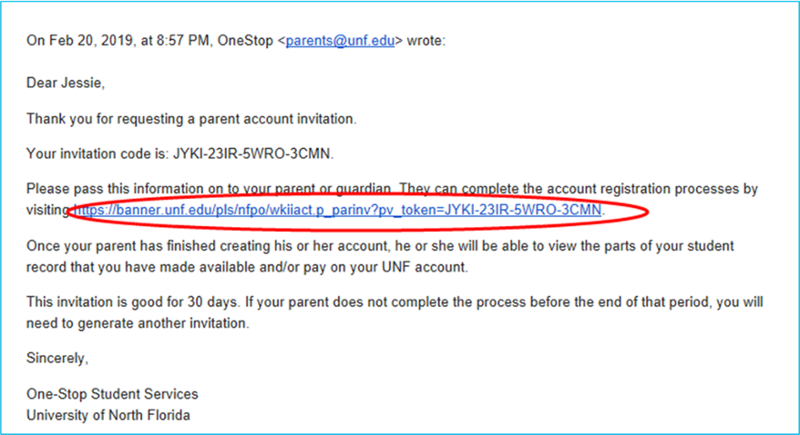 2: Parent Accepts Invitation
---
Parent Account request page
You will be taken to this screen. Type in your last name, select "Submit" and then complete the info form that appears next.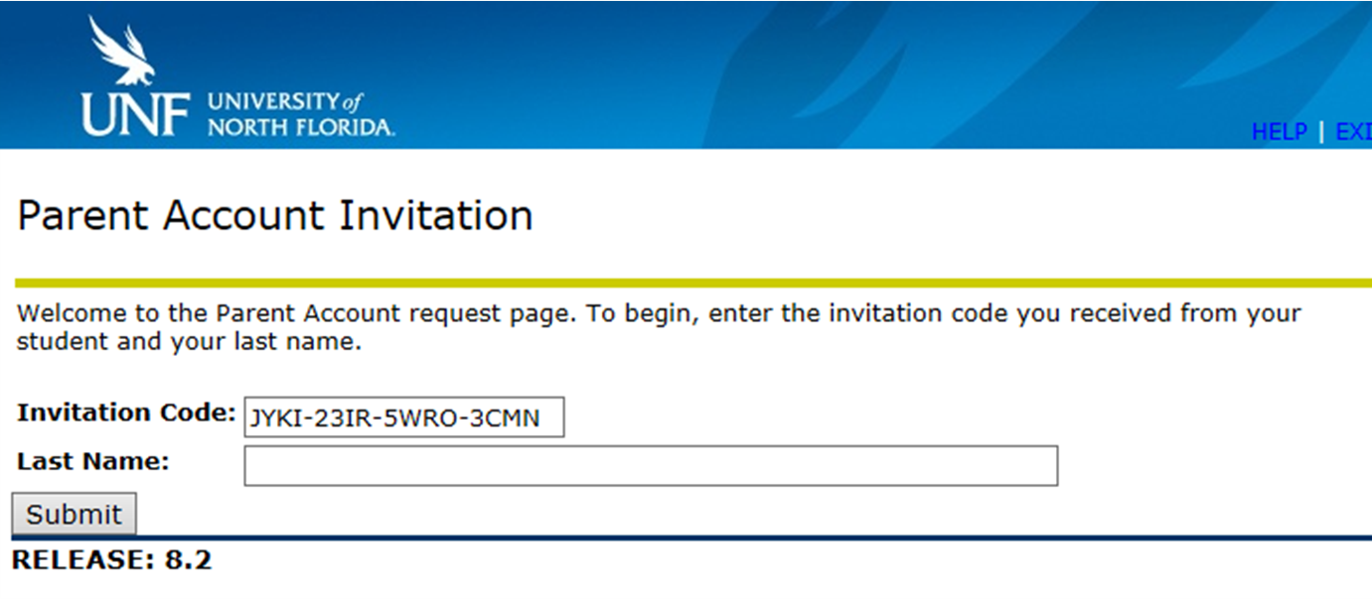 Create your personal password
Parent(s) will receive an email that contains their UNF ID (N-number) and a link to complete the process.
The link takes you to the myUNFID site to complete security settings and create a password. (NOTE: UNF passwords are 15 characters or longer - Pass phrases are recommended)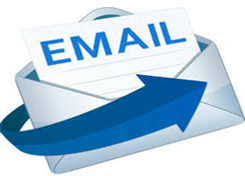 3: Parent Logs In (requires DUO)
---
Two-Factor Authentication is Required to Access UNF Applications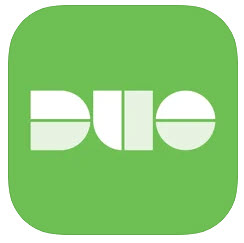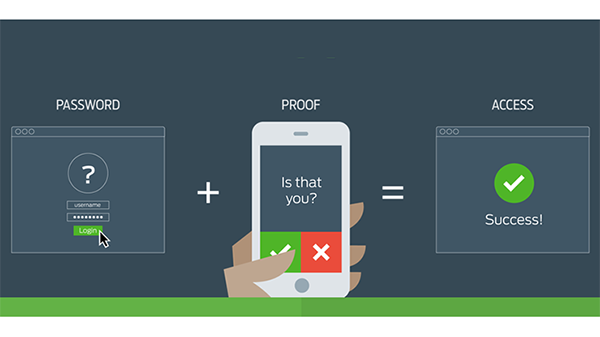 How do I start using two-factor authentication?
Your UNFID and password combination was created.
Start by downloading the Duo Mobile app from your device's store and install it.
Go to https://mfa.unf.edu
You will see a UNF login page. Enter your UNFID and password.
A Duo window will display. Select the green "Start Setup" button to enroll.
You will then be asked what type of device you are adding. Choose the type of device and then click "Continue."
Follow the instructions on the screen specific to the type of device you are adding.
Learn more and read the frequently asked questions at www.unf.edu/2FA


Remember me for 30 days
ITS Security recommends using the "Remember me" feature on your most used non-shared devices. Duo will remember that browser and computer for the next 30 days.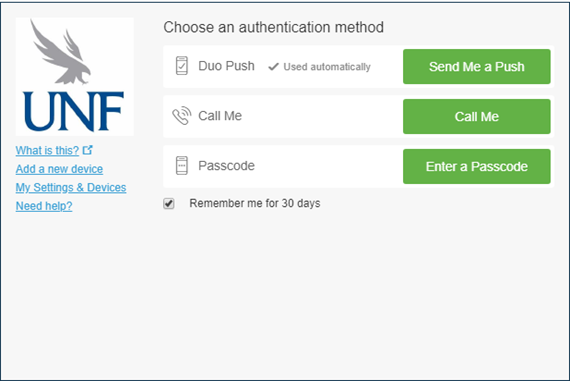 4: Welcome to the Parent Portal
---
Welcome to the Parent Portal!