twoColumn twoRight
Two-factor Authentication
Two-factor authentication is an extra layer of security for UNF applications designed to ensure that you're the only person who can access your account, even if someone knows your password.
UNF has partnered with Duo Security to protect applications used on and off campus. Multi-factor authentication (MFA) aka Two-factor authentication (2FA) allows users to enroll a device to prove authentication attempts on your account before granting access. After authenticating, users will see a Duo Push message on their mobile device showing the details of the authentication attempt. Within seconds, you can easily confirm the authentication request if the login came from your action. If you receive an alert for a successful login that was not generated from your action please reset your UNF password and alert IT Security or the ITS Help Desk (904-620-HELP x4357) as soon as possible.
For more information visit the UNF Two-factor Authentication web page.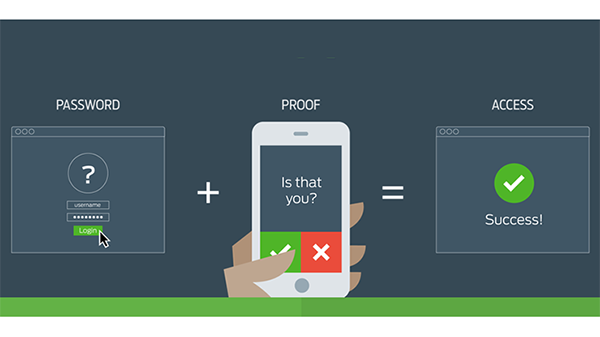 After entering your UNF ID and password to access an application, you'll use your phone (or other device/option) to verify your identity. Then you'll be securely logged in.
What to know?