oneColumn
New Password Security Feature Required Starting June 6
What is Happening?
UNF has implemented challenge response functionality to provide individuals a convenient and secure web-based password self-reset method. This strengthened security feature provides individuals added protection to their account making it more difficult for the hacker community to crack or decode. Follow the step by step directions to complete the required set up below.
Why is this Happening?
Challenge response enhances password security and facilitates simple password self-reset service.
How does this change an Individual's Experience?
Challenge response is a feature familiar to many from the world of online banking. It uses a set of questions and answers to securely validate your identity to perform a certain task, such as a password self-reset. A standardized set of 12 questions is available. Individuals are required to answer three questions to enable the feature. Verification notices confirming an individual's challenge response answers will occur every two years.
When an individual logs in they will be prompted with a "More information required" screen.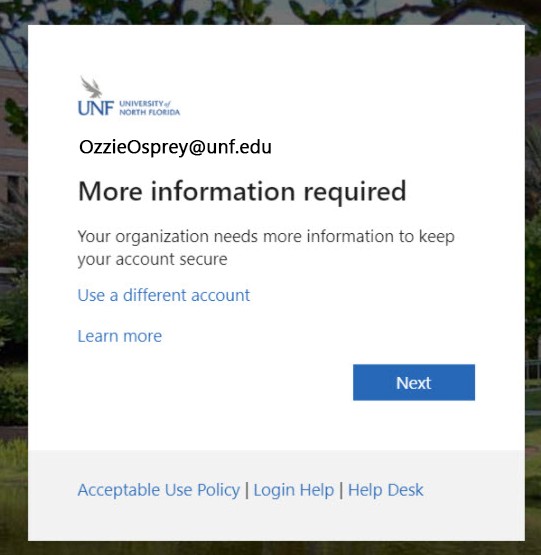 After selecting "Next", the individual will be prompted to select and input an answer for each security question.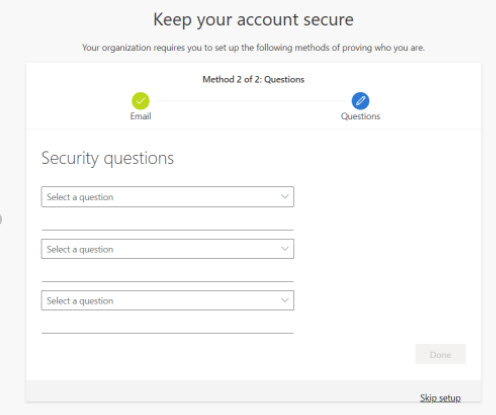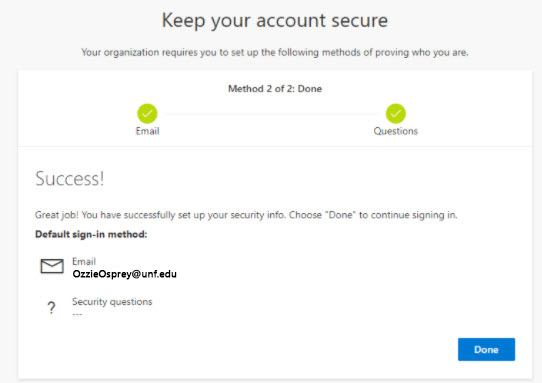 What is NOT happening?
Individuals do not need to change their current passwords.
What is the benefit of the change?
This change will simplify the password reset experience for all individuals.
How can an individual access their challenge response questioning?
Log into portal.office.com
Select profile in the upper right hand corner. It will be identified by your initials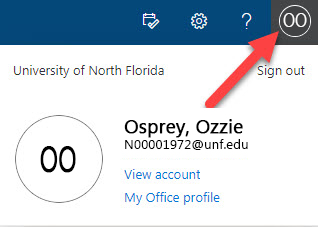 Select view account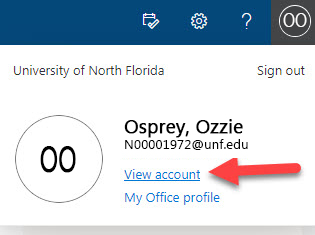 Select security info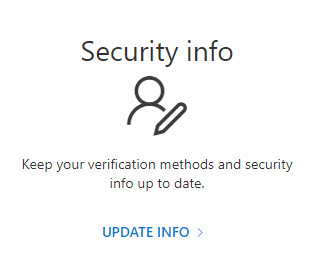 Select add method - Security Questions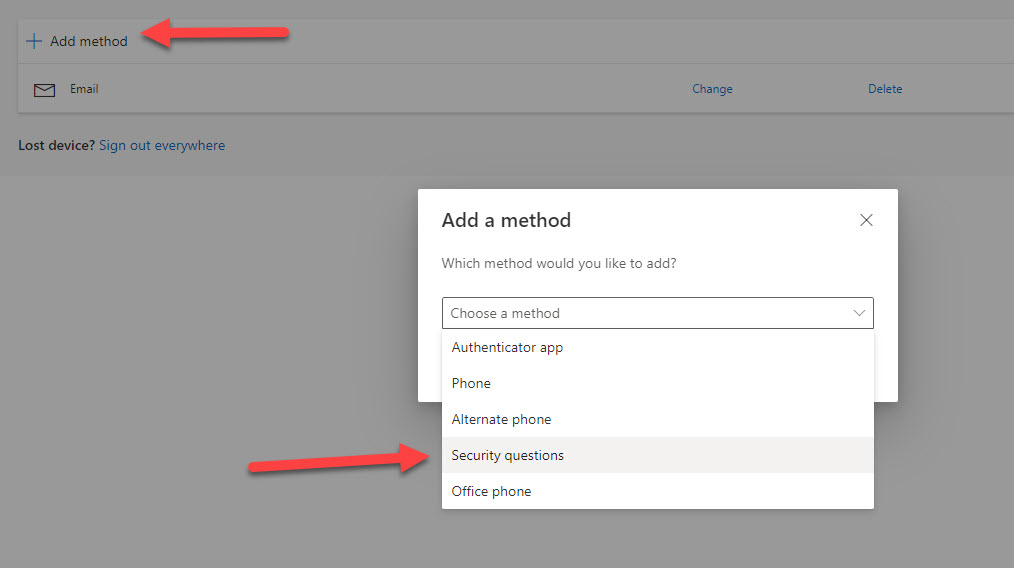 Add Questions