About UNF Online
oneColumn
Our Mission
UNF Online is an Academic Affairs unit that provides leadership for the development and delivery of high-quality online learning experiences that meet the needs of learners and that extend access to degree programs in areas of strategic emphasis.

Online Program
Support
Provide support and guidance for departments developing or managing fully online degree programs.

Online Student
Support
Provide admission and retention support in the form of enrollment management including marketing and recruiting of prospective students for online degree programs and the development and coordination of student services for online learners.

Compliance and Stewardship
Develop and disseminate policies for distance learning, serve as the administrative unit for self-supporting college credit programs, coordinate State Authorization of distance education, and administer the distance learning fee.

Facilitation of Best Practices
Provide data and analysis for online learning efforts and support online course design quality review, reporting, and assessment.
Deb Miller
Assistant Vice-President for Digital Learning and Innovation
deb.miller@unf.edu
(904) 620-1416
Dr. Miller provides leadership for digital learning policy, practice, and strategy. She supervises the Center for Instruction & Research Technology (CIRT) and UNF Online, and is a part-time instructor in the College of Education and Human Services. Deb also works with campus stakeholders to investigate new digital learning technologies and facilitate the adoption of appropriate tools. Deb earned a doctorate in Educational Leadership and an M.Ed. in Instructional Technology from UNF and is an OLC certified Online Instructor. Her dissertation research focused on the influence of institutional and individual factors in faculty decisions to teach online.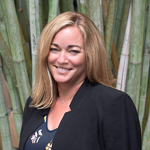 Erica Anga
Erica joined UNF Online in 2020 to help promote online enrollment growth and support student success. She has more than ten years of higher education experience working specifically with transfer, non-traditional, and online students. Erica earned a Bachelor of Arts from Western Michigan University and her Master of Arts in Conflict Management and Resolution from the University of North Carolina Wilmington. Erica enjoys spending time outdoors with her husband and doodle.
Kevin Hulen
Kevin joined UNF in 2012 and is currently responsible for driving initiatives that enhance the quality of online courses and ensure affordability of textbooks. In addition to managing UNF's online course design quality review process, he also implements quality standards for continuous improvement of online programs. Kevin holds graduate degrees in Biology (M.S.) and Education (M.Ed) and enjoys teaching undergraduate online biology courses, where he shares his passion for online learning. Outside of work, he spends time with his family, enjoys exploring nature, and loves surfing.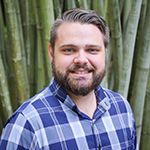 Michael Morris
Michael came to UNF as an undergraduate student and earned a Bachelor of Arts in History in 2015. Upon graduation, he began his professional career at UNF in the College of Education and Human Services before joining UNF Online in 2019. In his current position, he manages departmental policies and procedures while acting as a liaison for university accreditation in addition to supervising departmental fiscal matters. Michael enjoys playing golf, brewing and sampling beer, and spending time with family.
Michele Verkerk
Michele started at UNF in the College of Education and Human Services in 2014 in an administrative support position. Her role in providing support to faculty, staff and students grew, and she transitioned into the Dean's Office. In 2023 Michele brought her vast institutional knowledge to UNF Online in the role of Budget Coordinator. In her free time, she can be found walking on the beach, reading a book, or experimenting with new recipes.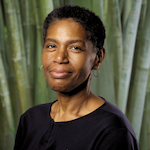 Tina Stanton
Tina is a proud UNF alumna, having earned a Bachelor of Arts in History in 2014. Prior to joining UNF Online, she worked at UPS while continuing her education. Tina performs a variety of administrative duties at UNF Online and enjoys learning about new educational technology. She is a Jacksonville native who has raised two children and currently has four grandchildren. Always seeking to enhance her personal experiences and relationships, Tina loves spending time with family, traveling, and blogging about her adventures.
Brittani Dalton
Brittani joined UNF Online in 2023 after serving as an academic advisor in UNF's College of Arts and Sciences since 2021. She earned her Bachelor of Science in Middle Grades Education from East Carolina University and her Master of Science in Higher Education Policy and Student Affairs from West Chester University in Pennsylvania. Brittani's education and career have focused on supporting the success and happiness of adult and non-traditional students. Brittani enjoys traveling, attending sporting events, trying new restaurants, and spending time with her closest friends and family.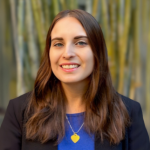 Daniella Dipasquale
Daniella joined UNF Online in 2023 as a Student Success Coach. She is a UNF alumna, earning her Bachelor of Arts in English. She is pursuing a Master of Fine Arts in Poetry from Stetson University. She has worked with THRIVE students and students with disabilities as a tutor. In her free time, Daniella enjoys reading, creative writing and has self-published a poetry chapbook. Daniella enjoys spending time caring for her cats as well as spending time with her family and friends.
Siouxzanna Keller
Siouxzanna joined UNF Online in 2023 as a Student Success Coach after serving eight years in the Air National Guard. She earned her Bachelor of Science from Indiana University Indianapolis and is working to obtain her Master of Science in Nutrition and Dietetics at the University of North Florida. She previously worked at UNF in the Ogier Gardens as a student farmer supporting Lend-a-Wing. Siouxzanna enjoys traveling and spending time with her family, friends, and three dogs when she is not assisting students in their academic journey.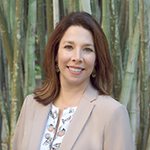 Rachel D'Amico
Rachel has worked at UNF since 2007, specializing in career counseling and employer relations. She joined UNF Online in 2022 to cultivate strong partnerships with community organizations and recruit online Ospreys. An alumna of the University of North Florida, Rachel earned a Master of Arts in Mental Health Counseling and a Bachelor of Science in Psychology. She enjoys exploring new restaurants with her husband, collecting vinyl records, and being outdoors with her family.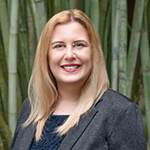 Mandy Lesseig
Coordinator of Online
Student Services
(904) 620-3577
Mandy joined UNF Online in 2023 to aid in the development of student services specifically to support online learners and the UNF online community. She earned her Bachelor of Science from the College of Coastal Georgia, where she returned after graduation to serve in various positions across Enrollment Management and International Student Services. Her previous work focused on creating pathways of success for nontraditional student types through enrollment and increasing access to education for first-generation students. Mandy enjoys sunrise walks at the beach, spending time with her family, and exploring local nature trails.
Casey Leslie
(she/her/hers)
Casey joined UNF Online in 2021 to help create rewarding and memorable student experiences for online learners. She earned a Bachelor of Science and a Master of Science from Florida State University and completed a Master of Science in Education with a focus in higher education student affairs from the University of Nebraska at Kearney. She is excited to bring her international background and love of academia to UNF. Casey enjoys spending time with her family and three rambunctious pups, traveling, going to the beach, and playing tennis.
Audrey Murray
Audrey joined the UNF community in 2018, providing expertise in photography, videography, graphic design, and web design to the Center for Instruction Research and Technology (CIRT) and UNF Online since 2022. She came to Florida from Kansas City, KS in 2010 to earn her Bachelor of Fine Arts from Florida State University. Audrey is a UNF alumna, having earned her Master of Business Administration in 2021 and Master of Science in management in 2019. 21 years of ballet training have left her with an undying passion for dance and the arts. She also enjoys working out, live music, and traveling.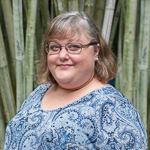 Sherry Hays
(she/her/hers)
Sherry has worked in higher education for more than 18 years. Before joining UNF Online in 2019, she worked in various roles in public relations and enrollment services. Sherry oversees the CRM's daily operation and optimization, along with its associated communication and reporting platforms. She recently earned her Master of Science in Higher Education Administration degree from UNF. Sherry enjoys reading classical literature and spending time with her grandbabies.