oneColumn
MyWings Portal
ITS has introduced several improvements to the myWings portal. The new view includes a sidebar for high level menu items, a full-screen view ideal for desktop computers, plus improved single sign-on for easier use on the mobile app.
myWings is the University of North Florida's web "portal," providing students and other members of the UNF community a single secure point of entry to UNF web-based resources as well as timely information tailored specifically for and by each user. The myWings web portal makes it easy to find and organize information to meet your specific needs. Go to myWings for online services that serve you!
Features:
The portal features a modern look, search capabilities, a mobile app and the ability to customize the view
You can rearrange the tiles to make the portal work better for you.
You can use the search feature in the upper left to find access to key online services and information resources related to course registration, financial aid, transcripts, and so forth.
Additionally, there are tiles that give you access to Canvas, UNF email, and many other services.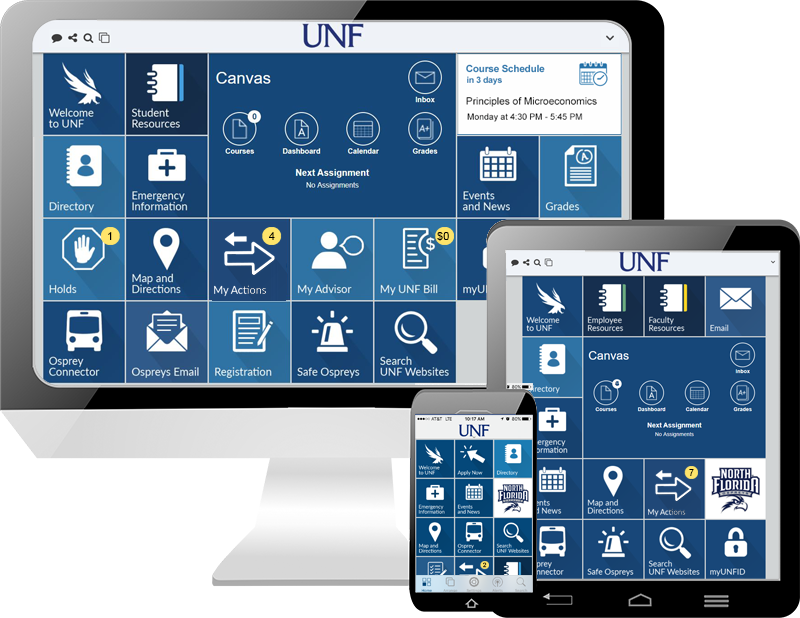 What are some of the features?
Tiles

- the portal uses tiles that you are able to arrange in a way that works best for you. You will notice from time to time that a number will appear in a tile or the tile turn yellow. The number indicates you have "action items" that need your attention and the yellow colored tile means they are important.

Mobile App

- myWings is accessible in a mobile app that looks and acts just like the portal. If you have an iPhone or Android phone, go to your app store and download the "UNF Mobile" app. Note: If you have the old UNF Mobile app, you will need to delete it as it is no longer supported. When you get the new UNF Mobile app downloaded, you will be prompted to select your profile - either "University Member" or "Guest." When you select University Member, you will be shown the Terms of Use agreement and after accepting, you will be prompted to login. Use your N Number and UNF password to login.
How Do I Get the New Mobile App for iOS (iPhone) or Android?
First, if you have the old UNF Mobile app installed, you will need to uninstall it. It is outdated and no longer supported.
Next, go to your app store, search for "UNF Mobile" and download the app.
Open the app and select "University Member" as your profile if you have an N Number (if you do not, select "Guest". Agree to the terms. Enter your UNF ID and passwords (the same thing you use for myWings).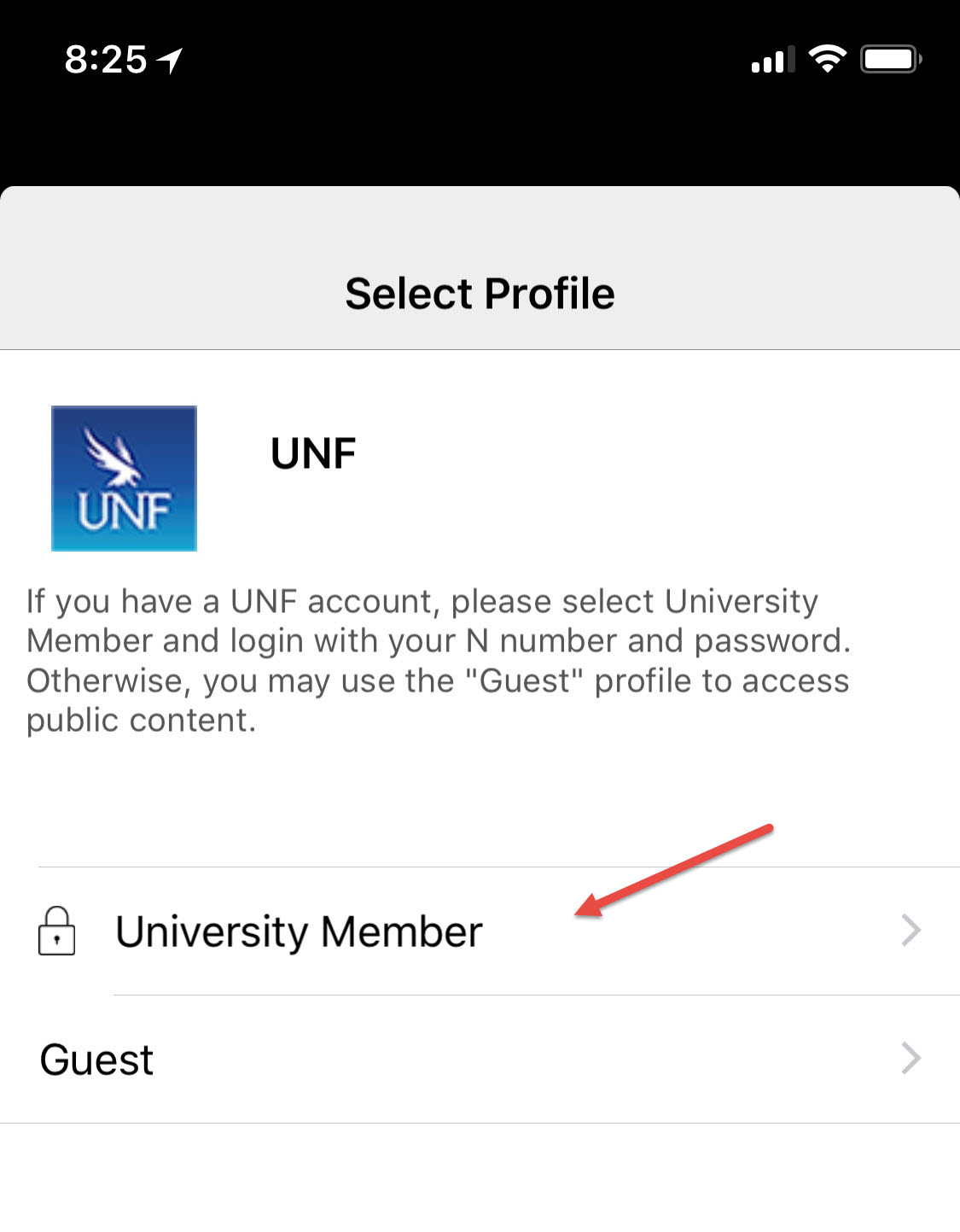 That's all there is to it! Begin using the app just like you would use the new myWings portal with a web browser.
Available for
Students
Faculty
Staff
Alumni
Service Login:
How to Get Support: