oneColumn
Adobe Licensing & Products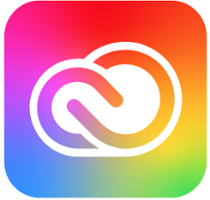 Adobe Creative Cloud Remote Access
Adobe offers a 7-day free trial, or $19.99/month option that can be purchased using the "Students & Teachers" discount directly on Adobe's website.
On Campus Access for Faculty/Staff
Faculty/staff who use Adobe Acrobat Pro, Photoshop, Illustrator, InDesign, Lightroom, Adobe Premiere Pro, or Experience Design are able to have the newest version installed by submitting an ITS-Request. If you have already worked with ITS to obtain a license and updated version of software, no further action is required.
Instructions on how to sign in and install Creative Cloud.