oneColumn
UNF DHI Advisory Committee
Committee Members | Undergraduate Student Representatives | Graduate Student Representatives
Committee Members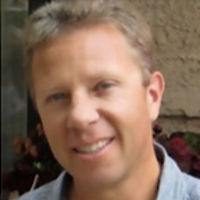 Christopher W. Baynard
Associate Professor of Geography and Geographical Information Systems (GIS)

Dr. Chris Baynard is Associate Professor in Geography and GIS (Geographic Information Systems) in the Department of Economics and Geography. His research and teaching center on geospatial applications to natural resource management at the landscape level. Additionally, he has developed and let study-abroad courses focused on the wine industry in Argentina and Chile, renewable energy and sustainability in Holland, Germany and Spain and is now leading a new course on mining and sustainable business practices in Chile. Professor Baynard also serves as the director for the Center for Sustainable Business Practices for the Cogging College of Business and serves on the Executive Board fof the Environmental Center.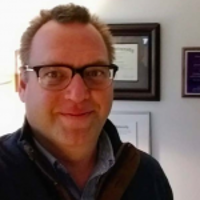 James Beasley
Associate Professor of English

Dr. James P. Beasley is an associate professor of English at the University of North Florida, where he teaches courses in Rhetoric and the Digital Humanities. His book, Rhetoric at the University of Chicago, examines the influence of twentieth-century rhetoricians on the teaching of contemporary composition and is available from Peter Lang Publishers (2018). His work has been published in College Composition and Communication, JGE: the Journal of General Education, Rhetoric Review, and Enculturation.  He recently gave the 2019 inaugural address "Sparking St. Augustine: The Digital Humanities and the Future of Archives" for the St. Augustine Historical Society.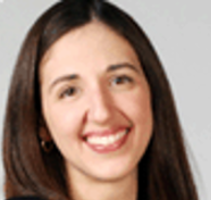 Erin K. Bennett
Associate Professor of Piano and Piano Pedagogy

Dr. Erin Bennett is an Associate Professor of Piano and Pedagogy at the University of North Florida, where she teaches applied and class piano, piano accompanying, and coordinates the new degree program in Piano Pedagogy. As a performer, Dr. Bennett has appeared throughout the U.S. and in the Czech Republic, Belgium, France, and Spain. She has performed as a soloist with the University of Florida Symphony Orchestra and in collaboration with members of the Oregon Mozart Players.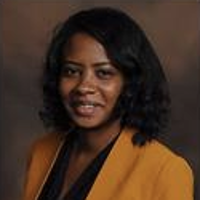 Felicia Bevel
Assistant Professor of History

Dr. Felicia Bevel is the co-chair of the Development Sub-Committee in the DHI, and an Assistant Professor of History at UNF.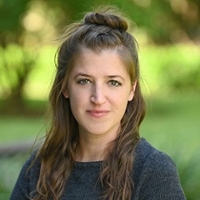 Jessica Borusky
Gallery Director and Instructor

Jessica Borusky is the UNF Gallery Director and Instructor in the Art, Art History and Design department. They are a curator, educator, cultural organizer, writer, and artist, with a focus on contemporary issues in art and organizing, publics, performance, queerness, language, and expanded media. They received their MFA in Studio Art from Tufts University and School of the Museum of Fine Arts with a concentration in video, performance, and gender studies from the Womens and Gender Studies Consortium at MIT. Borusky has worked for educational institutions, arts nonprofits, arts journals, and civic organizations across the US.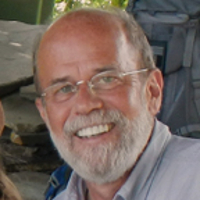 Michael Boyles
Coordinator of Graphic Design for the Center for Instruction and Research Technology (CIRT)

Michael Boyles is a graphic designer at the Center for Instruction and Research Technology at UNF. His interest in Spanish culture and the Camino de Santiago led him to joining the 2015 journey to support the professors and students in their travels while documenting the trip with capturing photos, creating a website, developing the student's blog, GIS satellite mapping of the six-day hike, and publishing a book of the experiences throughout the excursion. His design credentials cover a multitude of disciplines that incorporate print, environmental design, signage, trade shows, product design, package design, illustration and Web design.
Undergraduate Student Representatives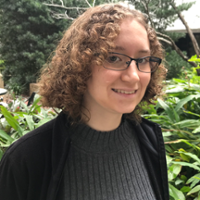 Lynne Hemmingway
History B.A., Spanish B.A.

Lynne studies History and Spanish while working at the Thomas G. Carpenter Library Special Collections. Now in her final year, her coursework and internships have brought her into contact with Digital Humanities, which is her minor. She has worked with several projects that the DHI, including coloniaLab, Editing the Eartha M. M. White Collection, North Florida Editorial Workshop, and the Red Hill Cemetery Project.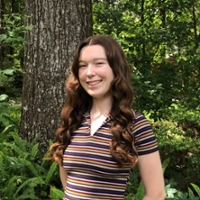 Katherine Mezich
Interdisciplinary Studies B.A.

Katherine Mezich is a senior majoring in Interdisciplinary Studies with a focus in Digital Marketing and a minor in Digital Humanities. Currently, she is working on transcribing death certificates for the Red Hill Cemetery project. She is also serving as the VP of Social Media for the National Society of Collegiate Scholars at UNF and is working on a social media marketing internship at Topic Insights.
Graduate Student Representatives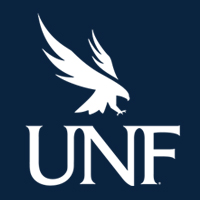 K. Anagnostou
English M.A.

K. Anagnostou is completing an MA English with a self-designed concentration in the Digital Humanities. She is a contributor to Editing the Eartha M. M. White Collection and the original author of the Bibliography on Digital Editing and Digital Archives for North Florida Editorial Workshop. She is currently conducting archival research for a local museum and will serve as a Graduate Assistant at the UNF Writing Center during Spring 2022.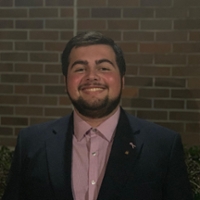 Alexander Isin
Computer Science M.A.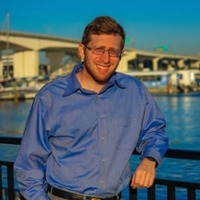 Andrew Wolfson
English M.A.

Andrew Wolfson holds an M.A. from UNF's English Graduate School. He is also the founder of the Digital Humanities department's DHI Student Alliance. He currently works as a student success coach, through City Year, at Matthew Gilbert Middle School.