Who We Are
oneColumn
Our Mission
The Center for Instruction & Research Technology's (CIRT) mission is to offer expertise, resources, and training to assist faculty in ways that enable them to develop greater capacities for using technology for teaching and research. CIRT also disseminates ideas, frameworks, and materials that apply pedagogical knowledge to the teaching and learning process.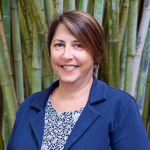 Deb Miller, Ed.D. (she/her/hers)
Assistant Vice-President for Digital Learning and Innovation
deb.miller@unf.edu
(904) 620-1416
Dr. Miller came to UNF in 2001 from the Duval County public school system, where she served as a classroom and resource teacher for several years. She earned a doctorate in Educational Leadership and a Master of Education in Instructional Technology from UNF, and is an OLC certified Online Instructor. Her dissertation research focused on the influence of institutional and individual factors in faculty decisions to teach online. Deb enjoys gardening, hiking, and spending time with her family.
David Wilson
Dave has been working in higher education to support faculty with their teaching, research, and service since 2000. During that time he has worked on a diverse set of projects using a wide set of skills. Dave currently concentrates on media, online survey support, data management, and data visualization.
The Creative Team provides teaching and research tech support through project consultation, media development, and technology help. Notable services include equipment lending, media production, in-studio video and audio recording, 3D printing, graphic design, online surveys, and web publishing support.
Michael Boyles
Michael received a Bachelor of Fine Arts from Florida State University and has accumulated more than 35 years of eclectic experiences. His design credentials cover a multitude of disciplines that incorporate print, environmental design, signage, trade shows, product design, package design, illustration, photography and web design. Michael has been with UNF since 2004, working with the Fine Arts Center. He is a founding member and past president of the American Institute of Graphic Arts/Jacksonville Chapter. He has taught graphic design and concept for more than 20 years at the college level, as well as advertising, illustration and color theory at Florida State University and Florida State College at Jacksonville.
Andy Rush
Andy has been working in the educational technology field for 25 years. He graduated in 1990 with a Bachelor of Science in science education at SUNY Cortland and went back to work there a couple years later. Next came work as an academic technologist at SUNY Oneonta, followed by a stint of 17 years at the University of Mary Washington in Fredericksburg, Virginia, where his son was born in 2002. Now officially retired from UMW, Andy will be working with UNF faculty to get their videos looking great, their audio sounding super, and maximizing the effectiveness of their online media. When not watching Netflix or YouTube videos, Andy spends his spare time cycling the roads and trails of North Florida.
Shelby Scanlon
Shelby is a Jacksonville native who studied emerging media at Ithaca College. Shelby is also a recent UNF alumna, having earned her Master of Science in communication management in 2023. Prior to joining our team, she was out cruising the Caribbean for Carnival Cruise Lines serving as the onboard media manager. When Shelby isn't typing away behind her computer, she likes spending time with her family, traveling to different US National Parks, and scuba diving in the clear waters of the Florida Keys.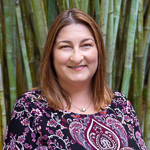 Wendy Poag
Wendy joined the CIRT team in January 2020. Her professional experience includes a 22-year career as a K-12 educator. She has taught elementary, middle, and high school and served as an instructional specialist for Duval County Public Schools. She has trained teachers throughout her career on various topics, from technology to ethics. Wendy holds a Bachelor of Arts in elementary education and a Master of Science in educational technology, training, and development, both from UNF. Her free time consists of driving her two teenage daughters to all their extracurricular activities and watching performances and games as a proud parent.
Ron Shecut
CIRT Video Tech
Ron completed his bachelor's degree in broadcast journalism from the University of South Carolina. After graduation, he worked with PBS as a producer-director for 14 years. Ron continued in corporate media, working with various Fortune 500 companies in production and engineering design for an additional 20 years. In his free time, he enjoys day trips to sites around Florida.
Craig Pedroza
Craig moved from the Philippines to Jacksonville at a young age. He is a recent UNF alumnus, having earned his Bachelor of Arts in interdisciplinary studies focusing on film and production in 2023. Craig has won awards and created works ranging from full-scripted big-budget productions to documentaries to video marketing and pitching for companies. Some of his favorite past times are listening to old jazz while going night-driving and drifting through cafes trying to write something new.
Instructional Design Team
The Instructional Design Team consults on instructional design best practices, assists in converting traditional course materials to the online learning format, and provides training and development related to practical and pedagogical skills necessary for developing and delivering interactive and engaging courses.
Online Learning Support Team
The Online Learning Support Team provides Canvas and instructional technology support to UNF faculty. The OLS Team includes professional staff and student assistants that are available to support faculty with their online learning needs.
The Admin Support Team provides support in budget management, program assistance, and coordination of resources.
Michael Morris
Michael came to UNF as an undergraduate student and earned a Bachelor of Arts in History in 2015. Upon graduation, he began his professional career at UNF in the College of Education and Human Services before joining CIRT in 2019. In his current position, he manages departmental policies and procedures while acting as a liaison for university accreditation in addition to supervising departmental fiscal matters. Michael enjoys playing golf, brewing and sampling beer, and spending time with family.
Michele Verkerk
Michele started at UNF in the College of Education and Human Services in 2014 in an administrative support position. Her role in providing support to faculty, staff and students grew, and she transitioned into the Dean's Office. In 2023 Michele brought her vast institutional knowledge to CIRT in the role of Budget Coordinator. In her free time, she can be found walking on the beach, reading a book, or experimenting with new recipes.