COVID Information
oneColumn
New CDC Isolation and Exposure Guidance
The CDC has updated its COVID-19 Isolation Guidance, found here.
If you have been exposed to someone with COVID-19, please see what to do if you were exposed.
COVID Testing
For students, if you do not have symptoms, you can set a testing appointment through the patient portal.
If you do have symptoms, you can call (904) 620-2900 to set a SHS appointment.
CDC Guidelines for COVID-19 Vaccines
Where can I get a COVID-19 vaccine booster? 
Large pharmacies like Walmart, Publix, etc. are offering COVID-19 Vaccine boosters.  For more information on COVID-19 Vaccine Booster Shots, please see  https://www.cdc.gov/coronavirus/2019-ncov/vaccines/booster-shot.html.  To find a COVID-19 Vaccine near you, search  vaccines.gov, text your ZIP code to 438829, or call 1-800-232-0233 to find locations near you.
We have once again partnered with Walgreens to provide Flu and COVID vaccines to UNF employees at the Employee Benefit Fair on Friday, October 20th, from 9:00am - 1:00pm.  Please sign up for an appointment using this link or QR code.

Please visit the CDC website for more information on Vaccines for COVID-19.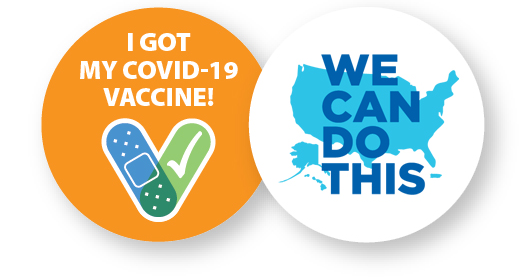 COVID-19 Self-Screening Guidance
The foundational priority of the University is to protect the health, safety and welfare of the Osprey community, including all faculty, staff, students, vendors and visitors. Please see the CDC Coronavirus Self-Checker at the following link: https://www.cdc.gov/coronavirus/2019-ncov/symptoms-testing/coronavirus-self-checker.html.
Watch for Symptoms
People with COVID-19 have had a wide range of symptoms reported – ranging from mild symptoms to severe illness. Symptoms may appear 2-14 days after exposure to the virus. Anyone can have mild to severe symptoms. People with these symptoms may have COVID-19:
Fever or chills
Cough
Shortness of breath or difficulty breathing
Fatigue
Muscle or body aches
Headache

New loss of taste or smell
Sore throat
Congestion or runny nose
Nausea or vomiting
Diarrhea
This list does not include all possible symptoms. CDC will continue to update this list as we learn more about COVID-19 (https://www.cdc.gov/coronavirus/2019-ncov/symptoms-testing/symptoms.html). Older adults and people who have severe underlying medical conditions like heart or lung disease or diabetes seem to be at higher risk for developing more serious complications from COVID-19 illness.
Guidance on Exposure and Isolation
Students who are exhibiting signs and symptoms of COVID-19 should call the SHS clinic at 904-620-2900 to make an appointment to be assessed.  Students who have tested positive for COVID-19 on a home test should call the SHS clinic for a telehealth appointment.  Once assessed, appropriate isolation instructions and excuse notes will be provided to the student. 
Students who are sick should follow the Centers for Disease Control & Prevention (CDC) guidance on what to do if you are sick.
Stay home except to get medical care.
Get tested.
If possible, separate yourself from other people.
Monitor your symptoms.
Call ahead before visiting your doctor.
If you are sick, wear a well-fitting mask.

Cover your coughs and sneezes.
Clean your hands often.
Avoid sharing personal household items.
Clean surfaces in your home regularly.
Take steps to improve ventilation at home.
If you have been exposed to someone who is positive for COVID-19, use this calculator to find out if you need to quarantine and how long:  https://www.cdc.gov/coronavirus/2019-ncov/your-health/quarantine-isolation.html. 
For more information, please visit the CDC webpage.